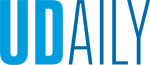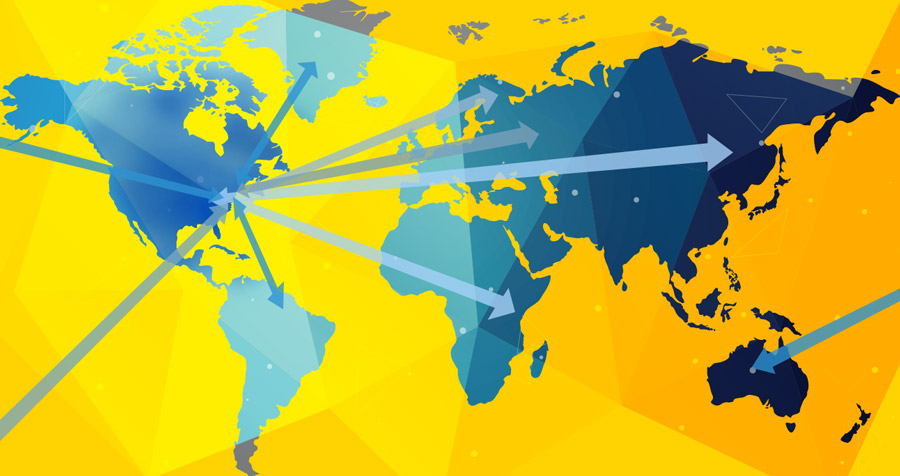 Global education initiative
Article by UDaily staff Graphic by Jeffrey C. Chase September 05, 2019
UD partners with ACE on two-year process to expand its internationalization strategy
As the University of Delaware approaches the 100th anniversary of its pioneering study abroad program, the institution is renewing its commitment to international education and research starting with the undertaking of an intensive two-year process to evaluate, shape and expand its internationalization strategy to all parts of the world. The goal is to amplify UD's impact as an international university with an optimized foundation for dynamic administration, education and programming.
In 1923, UD offered America's first study abroad program, sending eight students to study in France for their junior year. Now, more than nine decades later, the University remains a national leader in international education, consistently ranking among the top public research-extensive institutions in the percentage of students it sends abroad to study.
While about a third of the University's undergraduates are traveling to locations around the world for study each year, more than 4,000 members of the international community are coming to the University annually as students and scholars, with the largest cohorts coming from China, Saudi Arabia, India, South Korea and Turkey.
One of the University's five strategic priorities is to strengthen its interdisciplinary and global programs, and in keeping with this commitment to the values of international exchange, the University has announced it will participate in the American Council on Education's Internationalization Laboratory for 2019-21, with efforts getting underway this semester.
"Over the years, the University of Delaware has demonstrated a strong commitment to global engagement," President Dennis Assanis said. "We are eager to identify new ways to internationalize our teaching, learning, research and service efforts to an even greater extent in alignment with our values for inclusiveness. This strategic planning initiative, which will begin with a self-study, will actively engage our faculty, administrators, staff and students in advancing UD's global agenda."
The ACE Internationalization Laboratory is led by a team of experts with a wide range of backgrounds and experiences to assist institutions in developing internationalization goals and strategies for achieving them. These educators, researchers and administrators will work with UD officials to conduct a self-study of the University's assets for global activity and curriculum development and then provide customized insights in designing a strategic plan moving.
"As we work to broaden the University's collective global impact, the insights and expertise of the Internationalization Laboratory team will be invaluable to us," said UD Provost Robin Morgan. "UD is committed to providing a community where students and faculty from all parts of the world can engage with one another and learn from a broad range of diverse perspectives. The work of this internationalization project will be invaluable as we strive to ensure a global mindset."
UD joins 17 other colleges and universities participating in this 17th Internationalization Laboratory cohort. "This is a tremendous, unmatched opportunity for these institutions to share lessons and challenges as they undergo a cultural transformation over the coming months," said Robin Matross Helms, ACE director for internationalization and global engagement.
Among the specific goals for the UD project will be to:
Initiate a University-wide strategic planning process guided by ACE's expertise to strengthen international programming and extend the institution's global footprint;
Develop strategies to ensure that the University's internationalization efforts encompass a wide range of countries and cultures;
Create an action plan and formulate recommendations to infuse international and comparative perspectives throughout UD's teaching, research and service;
Engage a diverse group of stakeholders in the internationalization dialogue to ensure that efforts are embraced throughout the campus;
Establish a more coherent presence for all things international at UD and more accurately track global activities;
Emphasize internationalization as a core component in support of all UD's presidential priorities and develop strategies to increase international exposure for all members of the campus community;
Collect data and benchmark findings with peer institutions to get a better understanding of UD's international activities; and
Support UD's international enrollment marketing plan aimed at prospective international students.
Leadership committee
Working closely with the ACE team will be a University leadership committee co-chaired by Bahira Trask, professor and chairperson of the Department of Human Development and Family Sciences in the College of Education and Human Development, and Ravi Ammigan, associate deputy provost for international programs and assistant professor of education.
Serving on the committee will be Michael Alexo, director of graduate admissions in the Graduate College; Saleem Ali, Blue and Gold Distinguished Professor of Geography and Distinguished Professor of Environmental and Energy Policy in the College of Earth, Ocean and Environment; Beth Brand, senior associate vice president in the Office of Development and Alumni Relations; Doug Buttrey, professor of chemical and biomolecular engineering and of materials science in the College of Engineering; Adam Cantley, dean of students; Jianguo Chen, director of the Confucius Institute and associate professor of Chinese studies in the College of Arts and Sciences; Matt Drexler, assistant director of student engagement in the Office for International Students and Scholars; Amy Foley, associate director for global outreach in the Institute for Global Studies; Song Hoffman, director of international admissions in the Office of Admissions; Amy Johnson, professor of nursing and director of the Center for Global Health in the College of Health Sciences; Sheryl Kline, deputy dean of the Lerner College of Business and Economics and Aramark Chair of Hospitality Business Management; Colin Miller, director of global arts and of African studies in the College of Arts and Sciences; Trevor Nelson, director of the Institute for Global Studies; Mark Rieger, dean of the College of Agriculture and Natural Resources and professor of plant and soil sciences; and Scott Stevens, director of the English Language Institute in the College of Arts and Sciences.
Provding administrative and communications support for the leadership committee are Kwaku Addae-Ankrah, graduate research assistant, Stephanie Ferrell, communications specialist, and YiJiang Xu, graduate research assistant, all in the Office for International Students and Scholars; and Lorraine Grube, administrative assistant, and Nikki Laws, communications specialist, both in the Institute for Global Studies.
Throughout the process, University faculty and administrators will be asked to provide data for the internationalization review, as well as feedback on the committee's recommendations.
About the ACE Internationalization Laboratory
The American Council on Education is a membership organization that mobilizes the higher education community to shape effective public policy and foster innovative, high-quality practice. As the major coordinating body for the nation's colleges and universities, its strength lies in its diverse membership of more than 1,700 colleges and universities, related associations and other organizations in America and abroad. ACE is the only major higher education association to represent all types of U.S. accredited, degree-granting institutions: two-year and four­year, public and private. For more information, visit www.acenet.edu or follow ACE on Twitter @ACEducation.