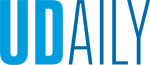 Library Commons open, The Nest's eateries start service
Article by Dining Services staff Photos by Kathy F. Atkinson December 02, 2019
Refreshed study and meeting space includes new dining options
The University of Delaware's Morris Library Commons underwent a major renovation and has reopened to the campus community. Renovations include a complete refresh of the study and meeting space, including new on-campus dining options.
Library Commons
Adjacent to the Library's lobby, the Commons provides students an area to study or meet 24 hours a day, seven days a week. It now offers modern, collaborative seating for groups of all sizes, lounge chairs to relax and a cozy fireplace. Electrical outlets and USB charging ports are available throughout the space.
The Nest
The common area is surrounded by three eateries, which make up The Nest. Last semester, the name was selected by UD students in a naming contest.
Tasting Grounds, a coffee bar features freshly brewed coffee, specialty coffee drinks, hand-crafted beverages and smoothies by Java City Coffee. Its standard hours will be Monday through Thursday, 8 a.m. to 8 p.m.; Friday, 8 a.m. to 5 p.m.; and Sunday, noon to 8 p.m. It will be closed Saturdays.
The Marketplace provides fresh on-the-go food items, snacks and bottled beverages with a convenient self-payment system. It will be open 24 hours a day, seven days a week.
Both Tasting Grounds and the Marketplace opened to the campus community starting Monday, Dec. 2.
Additionally, the Pop-up will officially open for lunch this spring. The UD community will be able to go on a culinary adventure each week with chef-inspired, made-to-order lunch entrees Monday through Friday, 11 a.m. to 3 p.m.
"There is something for everyone, depending on your needs throughout the day," said Stefanie Gilreath, Dining Services' marketing director. "We're excited to open the new space in partnership with the Library. It's the perfect place to get work done, socialize, grab a snack or just unwind."
With the opening of The Nest, the nearby dining location in Hullihen Hall, Walter's Café, will be closed. Its last day of service will be Friday, Dec. 20.
"We are sad to see Walter's close after being in service for many years," Gilreath said. "Dining Services' appreciates the support the campus community paid to it and hopes everyone will be open to trying our new offerings at Morris Library."