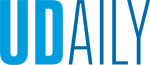 New name for Morris Library eatery: The Nest
Article by Stefanie Gilreath March 28, 2019
UD students voted for their favorite name for refreshed dining location
Earlier this semester, University of Delaware students suggested new names for the refreshed dining location in UD's Morris Library Commons, and a selection committee reviewed all entries and selected the top five. Students were then invited to vote for their favorite name.
Based on the 507 votes received, the top three names include
The Nest, submitted by Morgan Primak, a sophomore psychology major, Jackson Weimer, a junior communication major, Ciera Rao, a senior medical diagnostics major, Rachel Bohny, a senior English and marketing major, and Dana Varriello, a junior nutrition and medical sciences major;
Bookends, submitted by Tatum Casey, a junior marketing major, and Nicholas Kayatta, a sophomore financial planning and wealth management major; and
Stacks, submitted by Steven Villani, a freshman mechanical engineering major.
The students who submitted The Nest, which received 48.7 percent of the votes, will each be awarded $250 in Flex. Second place will receive $150 in Flex, and third will receive $100 in Flex.
Bleecker Street will remain open through the spring semester and will close for the remodeling project in June. The Nest is expected to reopen in time for fall semester.