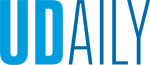 Biden School celebration
Article by Ann Manser Photos by Kathy F. Atkinson and Evan Krape February 27, 2019
Special events, policy discussions mark naming of school
Special activities at the University of Delaware on Feb. 26 to celebrate the naming of the Joseph R. Biden, Jr. School of Public Policy and Administration in honor of the former vice president culminated with a wide-ranging conversation between Biden and presidential historian Jon Meacham.
The conversation, held before an enthusiastic audience in the Clayton Hall conference center, centered on the historical perspective that Meacham presented in his newest book, The Soul of America: The Battle for Our Better Angels.
The afternoon began with a welcome to the first-ever event held by the newly named Biden School from the school's director, Maria Aristigueta, the Charles P. Messick Chair in Public Administration, who spoke about the school's mission of scholarship, public service and civic engagement.

"Today, we are proud to put a name, a face and a legacy to that mission," she said.
UD President Dennis Assanis noted the historic significance of the moment, not only for the school but for the University as a whole.
"Few institutions are fortunate enough to be able to claim as an alumnus a leader and public servant as distinguished as Joe Biden," Assanis said in his introduction of UD's most famous graduate.

It was at UD that Biden took his first steps toward a career dedicated to values of "civility, respect and the belief in the possibility that every person carries within himself," Assanis said. "By affixing the Biden name to the essential work being done here, we are reaffirming our commitment to integrity, to service and to excellence."
Biden described himself as "humbled and honored by the renaming of the school" and praised professors who, he said, gave him confidence to believe that he could make a difference in the world. He earned his bachelor's degree from UD in 1965 before embarking on a 36-year tenure as a U.S. senator from Delaware and eight years as the 47th vice president of the United States.
"I owe this University a great deal," he said. "I hope the Biden School can convince a new generation of women and men that they can make a difference."
In his conversation with Meacham, he asked the Pulitzer Prize-winning biographer why his latest book focused on turning points and dark periods in American history and how the nation has always managed to prevail and progress.
"Charlottesville," Meacham said. "I wrote the book because of Charlottesville."
The 2017 white supremacist rallies and violence in Charlottesville, Virginia, led him to research other periods in U.S. history such as the Civil War, the resurgence of the Ku Klux Klan in the 1920s, the rise of demagogues and the anti-Communist crusades led by Sen. Joseph McCarthy.
Despite those dark times, Meacham maintains in the book that what Abraham Lincoln called "the better angels of our nature" have won out in the end.
"My argument isn't that things have been bad before, so everything will be OK," he told the audience. Rather, it's that "without a sense of proportion, we can become overwhelmed" by the problems we face today. History, he said, can give us that sense of proportion.
He and Biden went on to discuss the frustrations that many Americans experience today as they sense a lack of fairness in sharing the American dream. That can lead people to point fingers, Meacham said, "and they point fingers at people who don't look like them."
Biden asked about characteristics that have been shared by presidents who were able to bring people together. "It's all about temperament and vision," Meacham said.
While most of the conversation between Biden and Meacham focused on Meacham's latest book, Meacham did take the opportunity at the conclusion of the chat to pose a question about Biden's much anticipated consideration of a presidential run in 2020. Biden responded he is "in the final stages of [making] that decision."

"They—the most important people in my life—want me to run," he said, describing the consensus of a recent family meeting. But, he said, he is still exploring the details of what it would take to put a campaign together and considering whether to proceed.
Their conversation was preceded by a series of policy luncheons at which invited participants, including noted policy makers, government officials, business and nonprofit leaders, community members, and UD faculty and students, discussed topics of critical importance to America's future. Discussions addressed five areas of priority and excellence for the Biden School: American politics and democracy; disaster science and management; energy and the environment; health care; and the middle class and urban affairs.
American Politics and Democracy focused on the current state of America's political discourse and the role academia and public institutions play in ensuring democracy. UD faculty participants included moderator Maria P. Artistigueta, Mike Donilon, K.C. Morrison and Danilo Yanich, with special guest John Della Volpe, director of polling at the Harvard Kennedy School Institute of Politics.
Disaster Science and Management participants discussed emerging research and practices as governments and policy makers work to improve preparedness and response to an increasing number of natural disasters. Faculty members included moderator Jim Morrison, James Kendra and Joseph Trainor, with special guests Jarrod Bernstein, director of response, recovery and resilience at Bloomberg LP; Meghan Hays, executive director of enterprise communications at MGM Resorts; and former U.S. Senator Bill Nelson of Florida.
Energy and the Environment took UD's leadership and expertise—it was the first in the U.S. to offer a doctorate and master's degree in the combined fields of energy and environmental policy—as the basis of its discussion about the consequences of our impact on the environment. Faculty participants included moderator Andrea Sarzynski, Greg Dobler, Kalim Shah and Casey Taylor, with special guests David Ellis, director of strategic communications and policy at Energy Futures Initiative; W. Michael McCabe, principal with McCabe and Associates; and Phil Sharp, fellow with the Center on Global Energy Policy at Columbia University.
Health Care focused on the pressing issues of expanding access to health insurance and making health care and medications more affordable. Moderated by Sarah Bianchi, chair of the Biden Institute's Policy Advisory Board, the discussion included faculty members Karen Stein, Katie Fitzpatrick and Steve Metraux, with special guest Howard A. Zucker, commissioner of health for New York state.
Middle Class and Urban Affairs participants continued the conversation that began in September, when hundreds of scholars, nonprofit executives, students and others took part in the Biden Challenge, a day committed to discussing strategies to revitalize America's middle class. Faculty members included moderator Chandra Reedy, Dan Rich and Dan Smith, with special guests Stefanie Feldman, director of policy for the Biden Institute; Don Graves, executive vice president for corporate community initiatives and relations at KeyBank; and Louisa Terrell, executive director of the Biden Foundation.
More about Jon Meacham
Jon Meacham, a Pulitzer Prize-winning author of presidential biographies, is a distinguished visiting professor at Vanderbilt University, a contributing writer for The New York Times Book Review and a fellow of the Society of American Historians.
His newest book, The Soul of America, was a No. 1 New York Times bestseller and was named one of the best books of the year by NPR, The Christian Science Monitor and Southern Living. Reviewers have called it "brilliant, fascinating [and] timely" and "Meacham's declaration of his faith in America."
His previous books include the New York Times bestsellers Thomas Jefferson: The Art of Power; American Lion: Andrew Jackson in the White House; Franklin and Winston; and Destiny and Power: The American Odyssey of George Herbert Walker Bush.
More about the Biden School
The Joseph R. Biden, Jr. School of Public Policy and Administration equips students with the knowledge and skills necessary to perform research and public service activities that address pressing social and economic problems and enhance the quality of life in communities in Delaware, the nation and the world.
Through academic programs and research and public service centers, the Biden School engages faculty, professional staff and students from a variety of disciplines and diverse backgrounds in the classroom, on public service project teams, and in collaboration with outside organizations.
Established in 1961 as one of the nation's first university centers focused on the challenges of urban America, the school has grown to become a nationally and internationally recognized leader in public affairs education.
A comprehensive school in the College of Arts and Sciences, it is also known for research that can inform decision-making and policy, improve leadership and management and address the critical needs of democratic societies.
The school was named for Biden in December 2018. It became the second entity at the University to take the former vice president's name, following the 2017 launch of UD's Biden Institute, a research and policy center that continues to be part of the Biden School.