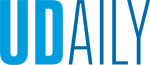 UD tops 4,000 new first-year students
Article by Cindy Hall Photo by Evan Krape | Graphic by Danny Wright October 23, 2019
New class sets records for diversity, Delaware resident students
The University of Delaware's new first-year class totals 4,144 students, according to UD's official enrollment census, making this the third-consecutive year the University topped 4,000 new first-year students on the Newark campus.
The Class of 2023 is among the most diverse in the University's history, with 722 domestic underrepresented minority students, the highest ever. The new class also has the most African-American students — 5.4% — up from 4.6% in 2014.
"We continue to make excellent progress in key enrollment areas like diversity, despite some of the downward national enrollment trends," said Rodney Morrison, UD vice president for enrollment management. "The numerous recruitment efforts led by the admissions office, academic units and many others across campus continue to pay off."
Underrepresented minority students now comprise 17% of UD's total student population, compared with 11% a decade ago. Enrollment of students of color has increased overall 7% during that time.
The new class includes a record-breaking 1,407 Delaware resident students, up from 1,377 last fall. New Blue Hens hail from 32 U.S. states and 36 nations.
The Class of 2023 is also highly talented, boasting 635 honors students, the most ever.
In another record for UD, the University welcomed 473 new Associate in Arts Program (AAP) students who are studying at campuses in Georgetown, Dover and Wilmington, Delaware. This is the largest and most diverse AAP class the University has ever enrolled, with 187 students from domestic underrepresented minority groups.
Further bolstering Blue Hens' diverse backgrounds and experiences are 558 new transfer students from Delaware and around the U.S., the largest transfer class in UD's history.
For more details related to UD's undergraduate enrollment, including retention and graduation rates, view the Fall 2019 Enrollment Comparison.