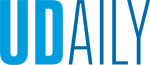 'Gravity's Chirp'
Article by Ann Manser Photos by courtesy of NASA and Joseph Taylor April 16, 2019
Nobel laureate's Vernon Lecture on April 24 to focus on gravitational waves
Picture a bucket half filled with water. A single raindrop falls in.
"Chirp!"
That's one way the sound was described after scientists directly detected gravitational waves for the first time in 2015 — exactly a century after Albert Einstein had predicted these ripples in the space-time fabric of the universe.
Researchers, who also detected the waves for a second time in early 2016, converted the first signal from its initial recording as a light pattern into sound. They said it sounded like a heartbeat or, using a different frequency, a chirp and dubbed it "gravity's music."
The path that led from 1915, when Einstein presented his theory, to the detection by the Laser Interferometer Gravitational-Wave Observatory (LIGO) was filled with twists and turns, some dead ends and countless scientific discoveries, said Joseph Taylor, professor emeritus at Princeton University. Among those critical discoveries was one he made in 1974 that earned him the 1993 Nobel Prize in Physics.
On Wednesday, April 24, Taylor will trace that 100-year journey from theory to detection for an audience at the University of Delaware.
His talk, "From Einstein's Theory to Gravity's Chirp," will be given at 7:30 p.m. in Clayton Hall on UD's Newark campus. Designed for a general-interest audience, the Harcourt Vernon Lecture is sponsored by the Mount Cuba Astronomical Observatory in Greenville, Delaware, in partnership with the University's Delaware Asteroseismic Research Center and the Mount Cuba Foundation.
The lecture is free and open to the public, but space is limited; please register at this website.
Much of Taylor's lecture will concern his Nobel Prize-winning discovery, with research student and co-laureate Russell Hulse, of a new type of orbiting pulsar. Pulsars, which are rotating neutron stars that emit pulses of radiation at regular intervals, are observed as beams of light that sweep over the Earth.
Using the radio telescope at Arecibo, Puerto Rico, Taylor and Hulse searched for pulsars and in 1974 discovered the first binary pair of pulsars orbiting each other. Studying the pair over the next several years, scientists found indirect proof of the existence of gravitational waves as predicted by Einstein.
When LIGO detected those waves in 2015, it was the final proof that binary black holes exist and can merge, physicists said. Gravitational waves provide scientists with a new way of observing and learning more about events in space.
Taylor has continued to study pulsars and, with his students and colleagues, has discovered hundreds more.
In the Vernon Lecture, he also plans to discuss the future of gravitational research through the LIGO observatory, a long-term project that has involved more than 1,000 scientists from 20 countries.
More about Joseph Taylor and the Vernon Lecture
Joseph H. Taylor Jr. was a research fellow at Harvard and taught at the University of Massachusetts, Amherst, before joining the Princeton faculty in 1980.
He is co-author of the book Pulsars. His awards, in addition to the Nobel Prize, include a MacArthur Fellowship, the Wolf Prize and the Einstein Prize.
Taylor is a member of the American Philosophical Society, the National Academy of Sciences and the American Academy of Arts and Sciences.
The Vernon Lecture is named in honor of the late Harcourt ``Ace'' Vernon, one of the founders of Mount Cuba Observatory, which was established in the 1960s by three DuPont Co. engineers who were interested in astronomy, tracking satellites and the new field of computers.
Because Vernon was particularly interested in stimulating education and interest in science for people of all ages, the lecture is designed to attract the interest of the general public, especially young people.
Beginning in 2016, the lecture has been held twice a year. For more information, including videos of some previous lectures, visit the website.