Prime Location: The Power of Place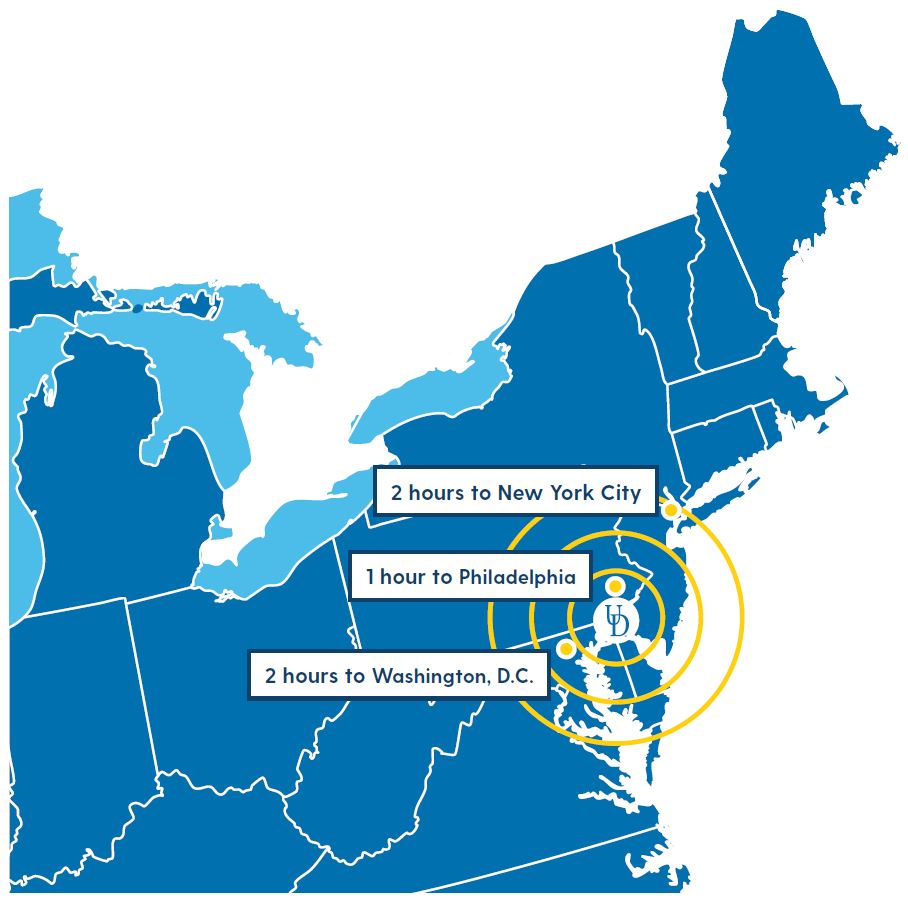 The state of Delaware may be small, but the possibilities at the University of Delaware are vast and extend well beyond our campus boundaries.
Because the University of Delaware and the state power each other, Delaware's size and diversity offer our students opportunity and connectedness you won't find anywhere else. Our united strength through collaboration in manufacturing, research, technology, finance, agriculture and the arts, paired with the state's high quality of life, make UD an exciting place to live and learn.
What's more, Delaware's prime location on the East Coast and our connected Blue Hen alumni network open limitless options for professional development and employment opportunities. Centrally located between New York City and Washington, D.C. and in close proximity to Philadelphia, Pennsylvania and Wilmington, Delaware, UD is a quick drive or train ride from topnotch experiential learning opportunities, jobs and networking events with some of the world's top organizations. What's more, there's an Amtrak station right on campus.
UD Campus Locations