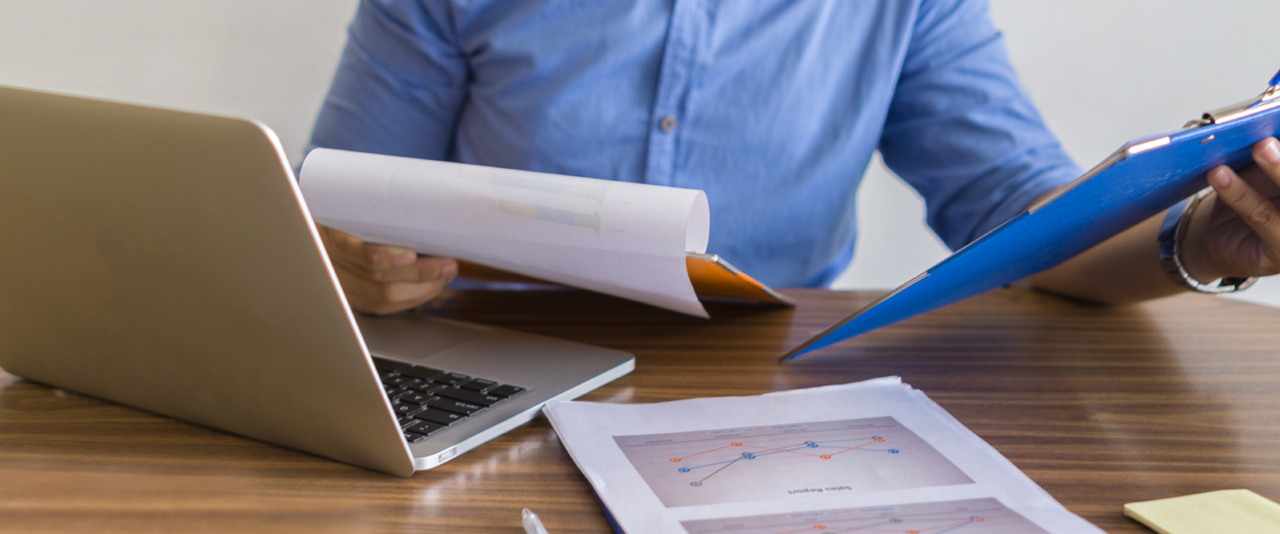 M.S. in Interdisciplinary Evaluation Science
Evaluate. Improve. Impact.
In a society with many so-called solutions, but no easy answers, the field of evaluation science evolved to bridge the potential disconnect between politics and policy – to give scientists a way to measure impact and assess success; to bring a critical-but-neutral perspective to what are often emotionally and politically driven issues.
Leveraging the expertise of faculty from colleges and departments throughout the University of Delaware, the master of science in interdisciplinary evaluation science  degree fills the growing need for solid, science-based assessments of social policies by preparing students to contribute to human service, education, public policy, health and other program and policy areas through thoughtful, effective and ethical use of evaluation models and methods.  
Looking for a chance to meet the program director and students? We are hosting two Zoom open houses, 7 p.m. on Dec. 11 and Jan. 23, when you can learn more about the program and ask questions.
About the Program
In order to maintain a strong, diverse and substantial pool of applicants, our tuition is designed to make us competitive, especially with our peer institutions.
The M.S. in interdisciplinary evaluation science requires 30 credits of coursework at the graduate level. The 30 credits of coursework include 21 credits of required courses and a 9-credit concentration.
Representing seven departments from colleges throughout UD, full-time faculty members — who are leaders in their field — share their individual expertise and unite to equip students with the tools and knowledge they need to succeed.
From Our Students
LAUREN CAMPHAUSEN

M.S. candidate, Interdisciplinary Evaluation Science, 2025

"It was absolutely the perfect match for what I was working on professionally. They really have done a lot with the design of it for working professionals like myself. So it was an easy degree to take on while I was working full time."

McKenna Halverson

Certificate candidate, Program Evaluation, 2023

Ph.D. candidate, Human Development and Family Sciences, 2025

"The certificate program has enhanced my knowledge of evaluation strategies and made me more competitive on the job market. I have been able to provide insights from what I have learned to my professional work and also apply two of the four courses to my Ph.D. requirements."

Amber Wool

Certificate candidate, Program Evaluation, 2023

"The folks at UD have been really approachable. We have weekly office hours over Zoom, and they record the lectures in case you aren't able to make it. It is very easy to be engaged and get the support I need."
DESIGNED for professionals
Ideal for busy professionals looking to sharpen their skills and advance in their careers, all of the courses can be completed asynchronously online. Acquire knowledge in our classes today that can be applied in the workplace tomorrow.
Program Benefits
Select from 9 concentrations offered in partnership with other UD colleges
Complete the whole program online: part time or full time
Finish each class in 5-7 weeks
Learn from practicing evaluators who are experts in the field
Choose the certificate option and apply 12 credits toward the M.S. degree
CERTIFICATEs
Program Evaluation Certificate
Applied Research Methods Certificate
Be in Demand
After getting its start as a way to assess educational and social programs in the 1960s and 1970s, evaluation science is now embraced by many other fields. There is a substantial need for evaluation in a variety of industries including – but not limited to – insurance, health, education, government, national security, scientific research and agriculture. In just about any field, there are programs where evaluation is needed. Total U.S. employment in evaluation science is expected to grow by 8.3 million jobs from 2021-31, with nearly a third of the new jobs in healthcare and social assistance.
Our Universitywide resources allow students to focus on a methodological or methods-focused content area related to their interests and professional needs. As active members of the American Evaluation Association and other affinity organizations, we continually keep ourselves apprised of the latest trends and advancements in the field and incorporate these developments into our curriculum.
According to data from Burning Glass Technologies, the median salary in 2021 for graduates with master's degrees in evaluation science was $80,893 in the mid-Atlantic region. Occupations with high demand in this region include program analyst, clinical case manager, policy analyst and research associate.
Teaching From Practical Experience
With over 40 affiliated faculty representing seven departments from colleges throughout UD, students in the M.S. program in interdisciplinary evaluation science have the opportunity to discover alongside practicing evaluators who are experts in the field.
What to Know Before Applying
The M.S. in interdisciplinary evaluation science requires 30 credits of coursework at the graduate level. The 30 credits of coursework include 21 credits of required courses and a 9-credit concentration.
Spanning six colleges across the University, the nine concentrations range from methodologically focused coursework, including applied statistics, business analytics and bioinformatics data science, to content-focused coursework, including early childhood policy, educational technology, education policy, health policy, higher education policy and public policy.
To apply for admission to the interdisciplinary evaluation science program, please use the Apply Today button above.
The admissions criteria will identify those applicants who are likely to be successful evaluation professionals. Specifically, the program seeks to attract applicants who have:
A demonstrated commitment to social change and betterment through effective programs and other interventions, and
An academic and/or professional background that indicates the ability to successfully complete the program. Acceptance to the program is based on a composite of the applicant's scholastic record, any standardized test scores, letters of reference and a personal statement. Relevant work experience may also be taken into consideration. Admission is selective and competitive based on the number of well-qualified applicants and the limits of available faculty and facilities.
University policy on admissions: Admission to the graduate program is competitive. Those who meet stated requirements are not guaranteed admission, nor are those who fail to meet all of those requirements necessarily precluded from admission if they offer other appropriate strengths. Applicants for the master of science in interdisciplinary evaluation science will apply to the Graduate College. At the time of application, applicants will specify their preferred concentration area, as well as their first and second alternative concentration areas. These alternate concentration areas will be used if the preferred concentration area is full. The specific criteria for GPA and test scores are:
Applicants should have an overall undergraduate GPA of 3.0 or higher (on a scale of 4.0 = A); however all applications will be considered.
GRE scores are not required.
If English is not an applicant's first language, then the applicant must demonstrate a satisfactory command of English. The TOEFL (Test of English as a Foreign Language) or TOEFL Essentials is required of all foreign national applicants. If TOEFL scores are submitted, a minimum score of 600 (paper-based test), 250 (computer-based test) or 100 (TOEFL iBT) is required for consideration for admission. If TOEFL Essentials scores are submitted, a minimum score of 10.5 is required for consideration for admission.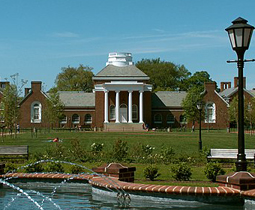 This degree is intended to be a self-paying program. Tuition for the 2023-24 academic year is $1,028 per credit hour. To be considered for federal student loans, students should file the Free Application for Federal Student Aid (FAFSA). Aid is generally awarded for the academic year, but disbursement (payment) is split between the fall and spring semesters.