Interdisciplinary Neuroscience: Seminars/Events
Interdisciplinary Neuroscience Graduate Program Seminar
Wednesday, May 10, noon
STAR North Atrium
A limited lunch will be provided following the seminar. Please RSVP below.
Seminar speakers:
Austin J. Brockmeier, assistant professor, Electrical & Computer Engineering: Machine learning methods for deciphering diagnostic patterns in brain structure and function

Jared Medina, associate professor and associate chair, Psychological and Brain Sciences: Embodiment, Ownership, and Touch: Understanding Body Representations

Anjana Bhat, associate professor, Physical Therapy: fNIRS-based markers of intervention response in autistic children
Upcoming Seminars
If you have any questions about these seminars, please contact Wendy Feller.
ING News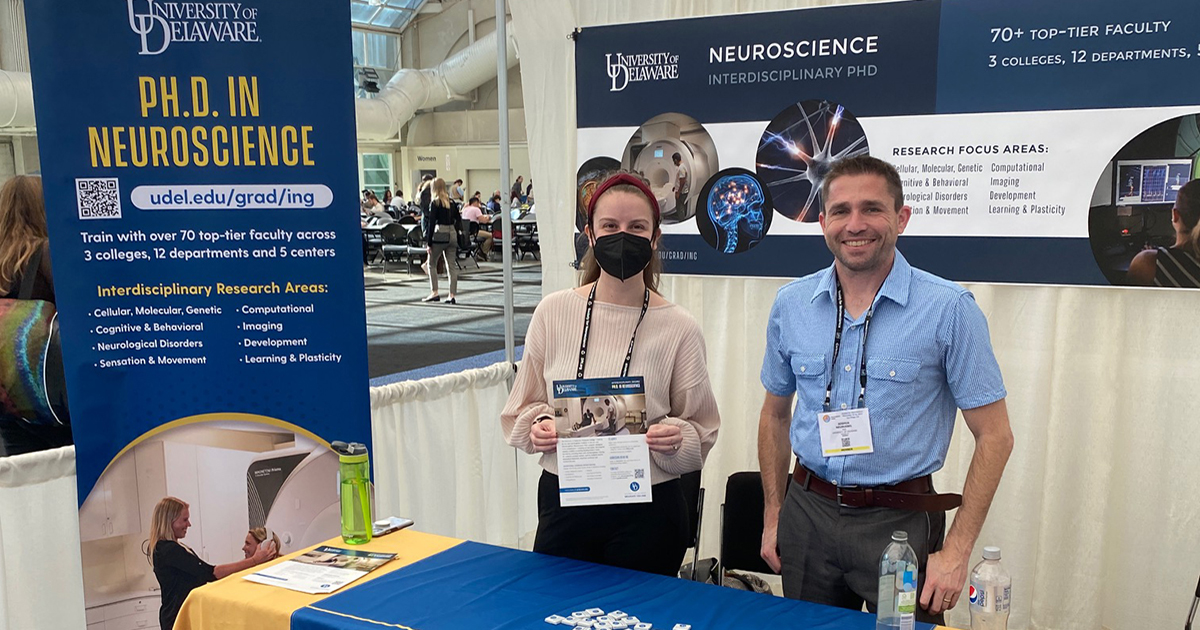 ING Attends 2022 Annual Meeting of the Society of Neurosciences in San Diego, CA