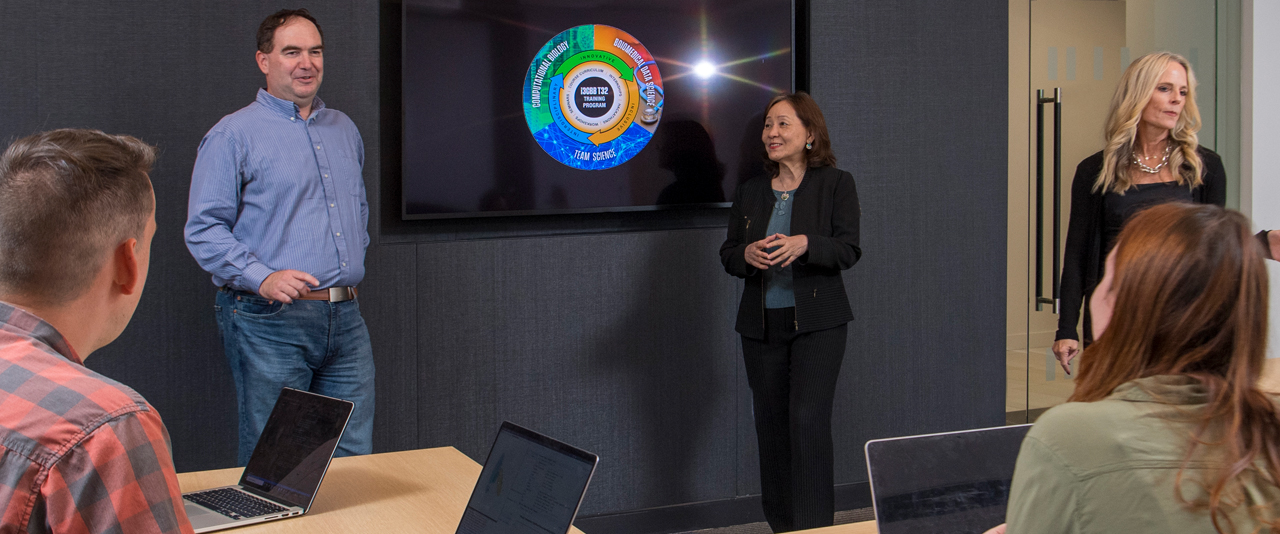 M.S. in Data Science
Join the growing field
The University of Delaware's master of science degree in data science will enable you to know what's inside the black box of software that analyzes the data and then use that knowledge to improve your analyses and results.
With a flexible set of core requirements in probability and statistics, databases and data mining, machine learning, mathematics and computations, and ethics, the degree leads to a wide range of career opportunities. By providing a comprehensive foundation in the methods behind data science, our program will empower you to extract knowledge from large and complex data sets and prepare you to be a leader in this growing field.

About the Program
In order to maintain a strong, diverse and substantial pool of applicants, our tuition is designed to make us competitive, especially with our peer institutions.
While many students complete the primarily in-person program via full-time coursework, learners can take advantage of the opportunity for part-time study and some online classes to help them finish more conveniently.
Representing over 20 departments from colleges throughout UD, full-time faculty members — who are leaders in their field — share their individual expertise and unite to equip students with the tools and knowledge they need to succeed.
From Our Students
NICOLAS CUTRONA

B.S., Economics, 2021

M.S., Data Science, 2023

Ph.D., Mathematics, 2027

"UD is preparing me for my future by allowing me to teach courses, engage in research and take classes suited to my career interests."

Kaitlin Canalichio

B.S., Quantitative Biology, 2021

M.S., Data Science, 2022

"Earning my master's in data science has enabled me to enter the workforce as a data science fellow and be promoted to a full-time staff data scientist for the Tech Impact Data Innovation Lab."

Ian Heffner

B.E., Chemical Engineering, 2018

M.S., Data Science, 2021

"With my data science master's degree from UD, I was able to prove to future employers that I had a data scientist's skillset and pivot to a new career in a new industry as a senior analytics solutions associate at JPMorgan Chase."
Program Benefits
Earn your M.S. in data science from UD in 3-4 semesters
Take classes full time or part time

Customize your degree for your own interests or field
Benefit from one-on-one faculty mentorship in this nationally ranked program
The breadth of the interdisciplinary training prepares students for an extensive variety of positions in data science, such as data analyst, data engineer or data scientist. Data analysts use mathematical, statistical and modeling techniques to solve problems; data engineers design, build and maintain an organization's data and analytical infrastructure; and data scientists create sophisticated analytical models to build datasets and derive new insights from data.
Data science is highly relevant in today's business, government, academic and other sectors. Our alumni are employed in various industries by numerous prominent organizations, such as JPMorgan Chase, Wells Fargo, Bank of America, Tech Impact Data Innovation Lab, Aberdeen Proving Ground, Paramount, Incyte, PwC, AAA and many more.
According to the Occupational Outlook Handbook, employment of data scientists is projected to grow 36% from 2021 to 2031, much faster than the average for all occupations. Based on earning potential (median salary of $120,000), job satisfaction and job openings, data scientist was No. 3 on Glassdoor's 50 Best Jobs in America for 2022.
Groundbreaking Research
With over 60 affiliated faculty representing more than 20 departments, students in the M.S. program in data science have the opportunity to discover alongside leaders of industry and find their voice in the research community.
What to Know Before Applying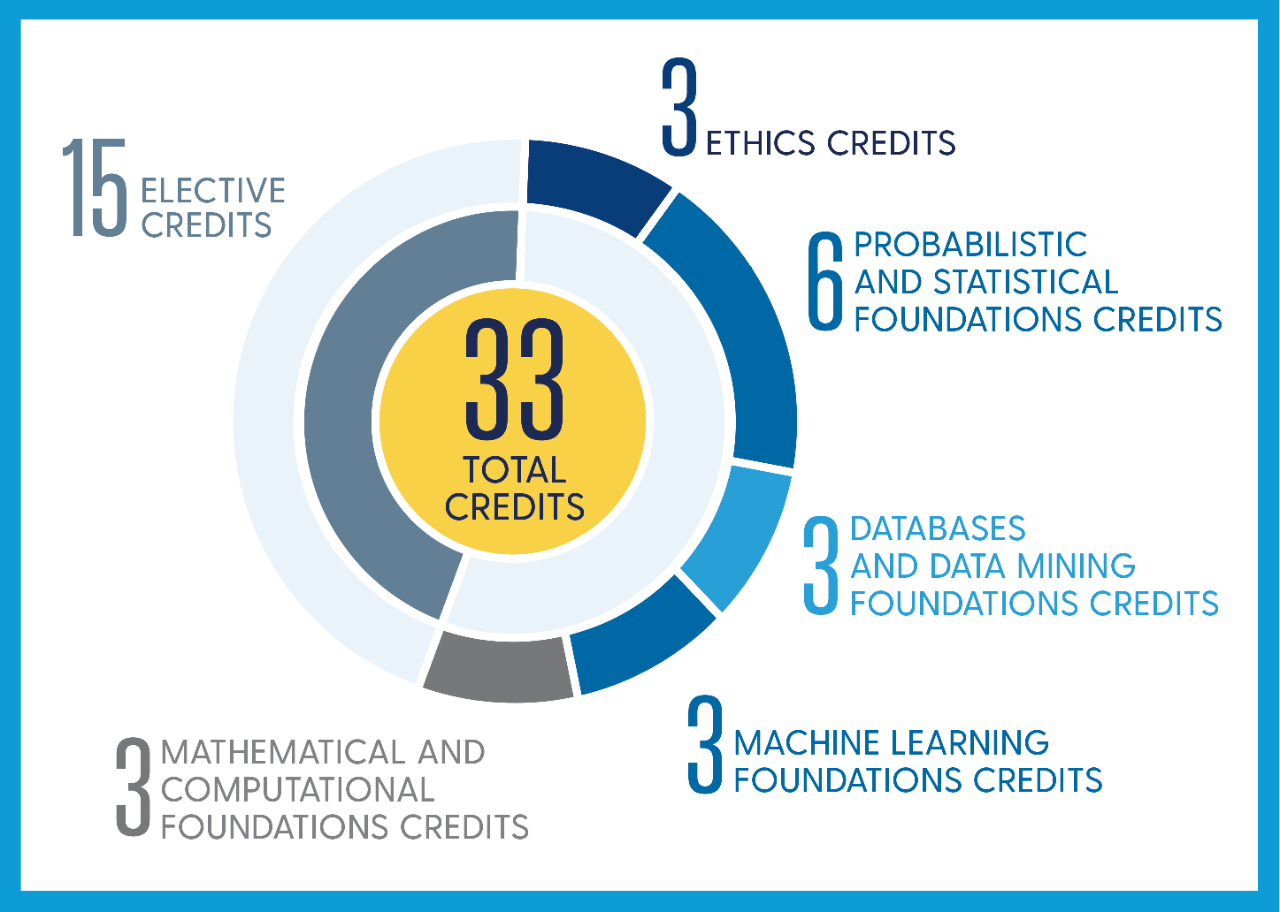 To earn the M.S. degree in data science, students complete 33 credits of coursework. They select at least two courses in the area of probabilistic and statistical foundations, at least one course apiece in the areas of databases and data mining foundations, machine learning foundations, and mathematical and computational foundations, and an ethics course Additionally, up to 15 credits of elective courses may come from a variety of UD classes with relevant application or quantitative content.

Students choose a thesis or non-thesis option. At least six credits can be used for a thesis. The degree can also be obtained in conjunction with a limited number of bachelor's degree programs as a 4+1 combination. Dual degrees combining the M.S. with a Ph.D. in applied mathematics or mathematics are available as well.
The master of science in data science program only admits students for the fall semester. Applicants are encouraged to apply earlier than the Feb. 1 deadline because space is limited in the program, and it may fill before all applications are read. Review of apllications begins in November.
The University of Delaware's graduate application system is designed to put the applicant in control of not only the application but all documents associated with that application. You should have no need to send a single item by mail during the applicant stage. Self-managing your own application in this way is possible because we have designated areas within the application where each required document should be uploaded. Applicants are required to provide transcripts, a personal statement and three letters of recommendation. International applicants are asked for some additional materials.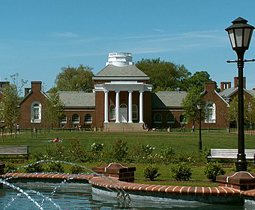 This degree is intended to be a self-paying program. Tuition for the 2023-24 academic year is $1,028 per credit hour. To be considered for federal student loans, students should file the Free Application for Federal Student Aid (FAFSA). Aid is generally awarded for the academic year, but disbursement (payment) is split between the fall and spring semesters.