Advanced Research Centers and Capabilities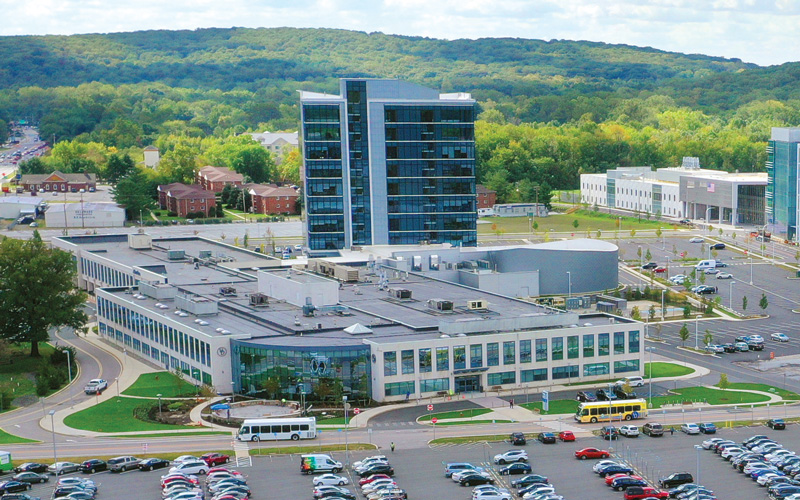 Graduate education is at the heart of the University of Delaware's research and scholarly excellence. It is the catalyst that sparks discovery, creativity and achievement and brings change to the lives of individuals, to industries and institutions and to the world. The University of Delaware is uniquely poised to make even greater strides in shaping and influencing graduate education, which can help shape career paths, drive research and create new modes of thinking. 
The world's greatest challenges cross national borders and academic boundaries, and they must be addressed from an interdisciplinary and global perspective. UD's new Graduate College provides just such a place to foster, grow, create and sustain interdisciplinary programs, ones that blur the boundaries between traditional disciplines and take new approaches to solving problems and addressing the challenges of society. To address these great challenges, UD graduate students engage through discovery and experiential learning and have opportunities to study with highly acclaimed scholars working at the frontiers of their fields, and have access to some of the best research facilities available in the country.
With more than 80 advanced research centers and institutes addressing a multitude of disciplines from agriculture and biotechnology to nanofabrication to water resources, UD Graduate College prepares our graduate students to become the next generation of innovative leaders, outstanding professionals and actively contributing citizens. By adopting the mindset of innovators and entrepreneurs, we see obstacles as opportunities, think of answers instead of excuses and imagine possibilities instead of dwelling on limitations.