Diverse Community of Students and Scholars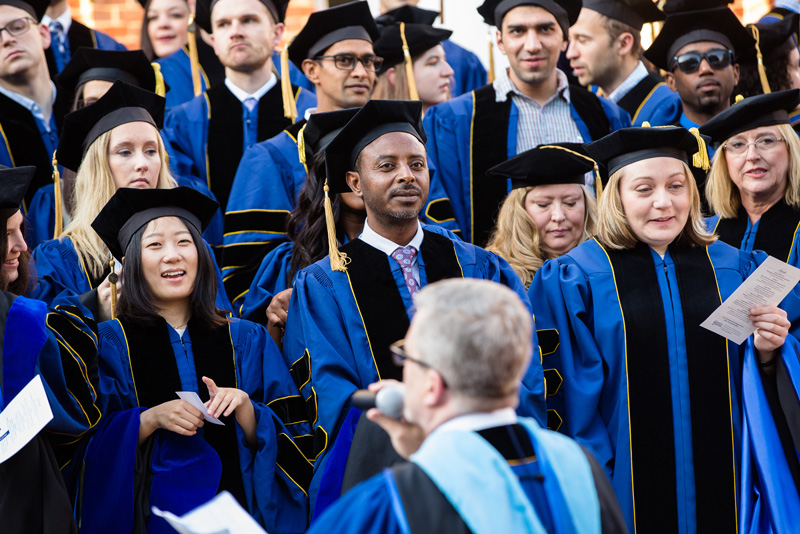 From its roots as a private academy in 1743, the University of Delaware today is a research-intensive, technologically advanced university with global impact. We are committed to creating an educational community that is intellectually, culturally and socially diverse—one that is enriched by the contributions and full participation of people from many different backgrounds. Together we are all Blue Hens.
While your academic home for graduate studies at UD will be in a department housed in one of our ten academic colleges or schools, the Graduate College will serve as the nexus of graduate education, coordinating your professional development opportunities in teaching, research, grant writing,  communications and more. These opportunities will complement your disciplinary learning and give you a competitive advantage on the job market and in the pursuit of external fellowships and grants.
Campus life is welcoming, enriched by a wealth of activities and events, from distinguished guest speakers and NCAA Division I intercollegiate athletics to concerts and other arts and cultural activities to 50-plus graduate student organizations. Add to that topnotch libraries, health clinics, recreational facilities, a writing center, a counseling center and other campus amenities, all here to help support your academic, physical and mental well-being. In addition, UD's Division of Student Life supports graduate students in such areas as career services, health services, student conduct, counseling and on-campus housing.
Success in graduate school is dependent on a number of factors, and we are committed to ensuring that your experience here at the University of Delaware is both professionally and personally rewarding.