Geography Degree Programs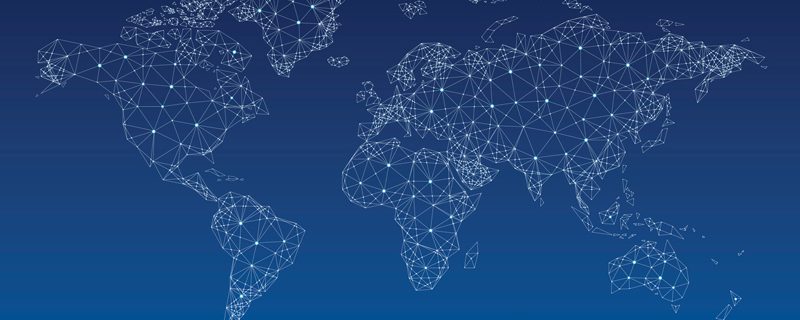 Geography is the study of people and place. It is a wide-ranging discipline. Geographers are interested in how natural processes, people and systems are affected by the specifics of a place—location in the world, topography, weather and climate, the built environment and human interactions and interventions in space and place. In the Department of Geography and Spatial Sciences, students learn about the many fields within geography and build the skills to apply them to real-world problems and situations.
Broadly, there are three main fields within geography: physical geography, human geography, and geographic information systems and science. Our department has strong programs in all three areas, led by faculty conducting research in the field and mentoring students, both undergraduate and graduate.
Graduate studies in Geography at UD lead to Master of Arts (M.A.), Master of Science (M.S.) degree and the Doctor of Philosophy (Ph.D.) degree in Geography. A required, original research thesis or dissertation is the capstone achievement of every degree program.

Human geography students in the M.A. or the Ph.D. in Geography study one of several aspects of human, cultural, or environmental geography. Physical geography students in the M.S. or the Ph.D. in Geography pursue topics in physical geography, including land-surface processes, ecohydrology, and cryosphere and climate studies, and the interactions among those areas. Some students focus on geographic information science (GIS), including mapping, remote sensing, and cartographic data analysis. Any of the degrees in Geography may encompass topics that cross into both the human and physical environment and their interactions.

Our students are expected to acquire expertise as needed to be self-sufficient in the methods required for their research. This may require courses or individualized study in remote sensing, cartography, qualitative and/or quantitative analysis, ethnographic methods, archival research, use of electronics and instrumentation, mathematics, statistics, numerical methods, or computer programming.

The goal of our masters program has been to prepare our graduate students for admittance to Ph.D. programs here and elsewhere, or for meaningful employment in the private or public sector and in K–12 education. A topical thesis is always required.
Undergraduate grade-point-average of 2.75 or more
The program neither requires nor accepts GRE scores.
International students must submit an English language test, such as TOEFL or IELTS, or a waiver.

Admission is selective and competitive based on the number of well-qualified applicants and the limits of available faculty and facilities.
Those who meet stated minimum academic requirements are not guaranteed admission, nor are those who fail to meet those requirements necessarily precluded from admission if they offer other appropriate strengths. The department will consider qualified applicants without previous background in geography, although additional preliminary work may be required.
Students in either the Master of Arts or Master of Science program complete at least 24 course credits. (The special thesis research courses, 868 and 869, are not counted in these 24 credits.)

Graduate students entering a Geography graduate degree program for the first time are expected to take GEOG600, which primarily serves as an introduction to this department, to the nature of a thesis, and to graduate study and professional geography in general.
The only other required course is a methods course in the student's area of specialization. Oherwise, the advisory committee determines whether a given suite of courses sufficiently prepares a student for the master's thesis. Early and regular consultation with an adviser is necessary for planning each student's curriculum.
Each student must complete a research thesis. This requires at least six credits of GEOG869 Master's Thesis. These credits are over and above the 24 credits of regular courses required. All six credits may be taken at once or, more commonly, they may be taken a few credits at a time during more than one semester.  
All students will propose a research project, conduct research and data analysis, and complete a master's thesis.
The thesis must have standard components of academic writing including, but not limited to: an introduction, background and context for the topic; a literature review; methods and methodology; analysis and discussion.
The purpose of the thesis is to demonstrate that the student can conduct original research under supervision and communicate the results clearly in English.
The thesis will be defended in a public presentation held in the department. The presentation should be not more than 30-minutes in length. The public will have opportunity to ask questions. The committee will also ask questions as part of the public defense and will determine if the thesis is ready for submission.
The goal of our Ph.D. program has been primarily to prepare students for academic careers in higher education and research, but this has not been the only career track chosen by our graduates. Students are expected to acquire general knowledge of the discipline of geography, specialized knowledge of a topical area of research, and technical skills needed to carry out independent research in the topical area.
In any graduate program, a student's adviser provides mentorship and guidance while filling crucial practical roles in their education as well. Success in either a master's or Ph.D. program requires a student to find a faculty member with an established record of scholarship in the specific research field the student wishes to investigate. Use this categorization of the department's faculty to help find good potential matches for an adviser.
Questions about climate change, and its causes and implications, are among the central environmental questions of our time, and the climatology faculty are providing key answers to these questions. The climatology faculty research land/ocean/ice– atmosphere interactions, and climate dynamics and variability with a particular emphasis on understanding the role of snow and ice in our climate system. The faculty employ a wide range of models, from cloud scale to climate scale, and use environmental observations including surface, upper air, and satellite data, along with state-of-the-art methods of analysis and modeling to study our climate system.
Faculty and students apply skills collecting and analyzing large environmental data sets to understand and address today's most pressing topics, such as food security, water shortages, climate change impact and environmental health. In the course of their work, they advance the uses of Geographic Information System (GIS) software, contributing not only their own research findings, but also increased capability for the field.
These topics within human geography seek to explain patterns of differences and commonality across the human-environment interactions, examining both the physical properties of the natural environment and the role that human beliefs, activities and decision-making have in shaping the world around us.

Step 3
Click the Submit Application link to create an online account. You will receive a temporary account PIN that you can use to create a new password.

Step 4
Start a new application. Fill out your biographical information, select your program of study and follow the on-screen prompts.