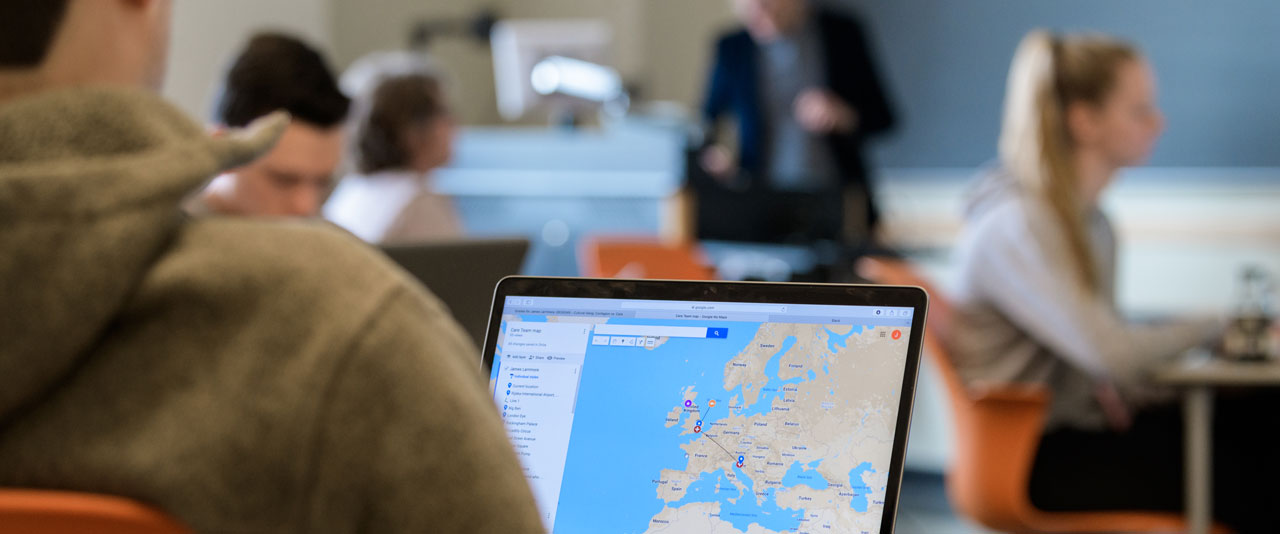 Career Resources
Connect with employers in government, education and industry

Around the globe, thousands of earth, ocean, and environmental scientists, researchers and policy specialists are busy at work studying a multitude of crucial issues—from climate change and environmental public policy to the development of new sustainable practices and cutting-edge exploration technologies. Whether you're interested in joining their ranks or simply looking for an exciting internship opportunity, we can help you take the next step.
Undergraduate Internships
in Marine Policy

Interns in UD's Gerard J. Mangone Center for Marine Policy work on a range of research and policy analysis activities with graduate students, faculty and agencies.
For more information, contact George Parsons, associate director of the School of Marine Science and Policy.
Marine Sciences Summer Program

This Research Experiences for Undergraduates (REU) program offers interns a research-intensive atmosphere in topics like oceanography, marine biology, marine geology, or marine biogeochemistry.
Alumni Spotlight

Blue Hen Aquarist

Jonathan Dinman enrolled at UD in 2011 as a marine science major. He was in the program's first graduating class of students in 2015 and now works with ocean creatures and environments every day as an aquarist at Shedd Aquarium in Chicago. Dinman said his time at UD helped shape his future as an aquarist as it provided opportunities to learn research and laboratory skills, participate in a study abroad to New Zealand, and hear from professionals in the marine science field, which exposed him to careers outside of academia.
Join the CEOE LinkedIn group to connect with alumni, grow your network, discover job postings, and keep up-to-date with college news and announcements.