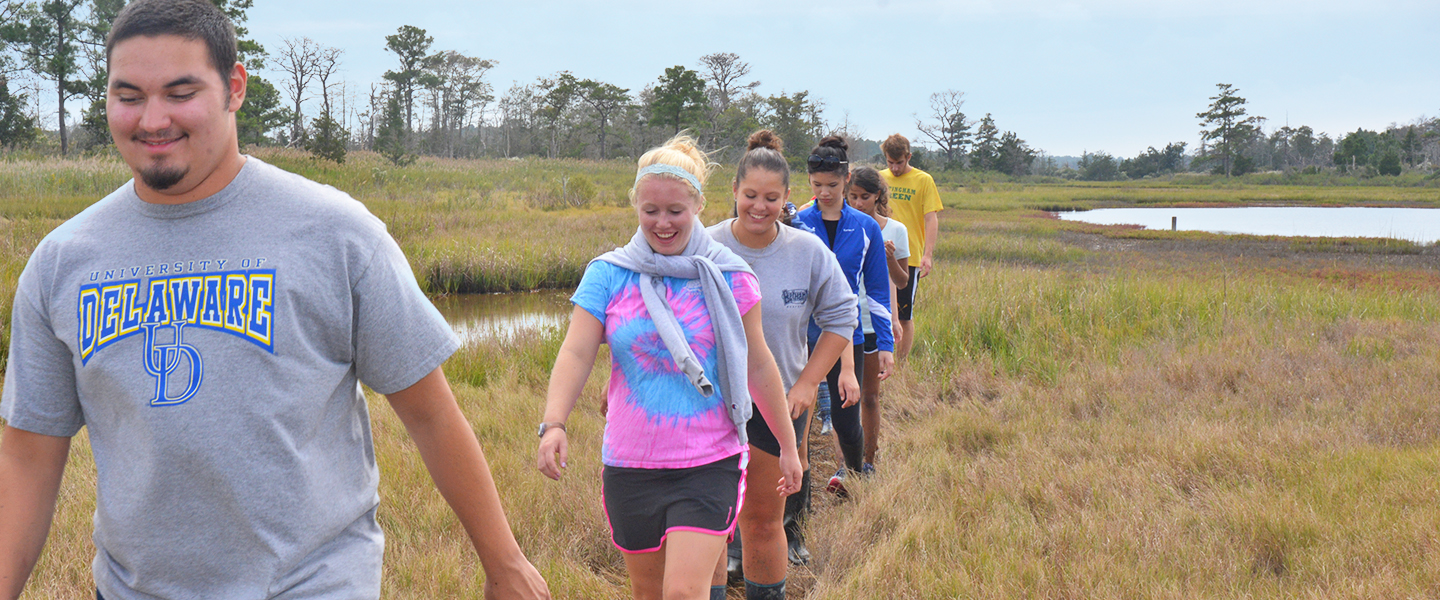 Prospective Students
Discover our world @ CEOE!
What better place to solve some of the world's greatest problems than at the University of Delaware's College of Earth, Ocean and Environment (CEOE)? At CEOE, we provide students with invaluable experiential learning both in the field and with state-of-the-art classroom technology. CEOE majors develop skills that are in high demand in today's job market, including Geographic Information Systems (GIS), data analysis, coding, statistics and more. From the Arctic's frozen tundra to the coral reefs in Bermuda, students in CEOE truly get a global learning experience.
Want to be a Blue Hen?
Students in the College of Earth, Ocean and Environment are a part of the larger University of Delaware student population. Join a club. Work on campus. Play a sport. Attend a concert. Be a Blue Hen.
CEOE Student Experience >
"I came to UD for its marine science program. There are other schools that had similar programs, but the semester-in-residence is one thing that drew me in."
RUCHA WANI, CLASS OF 2021
SCHOOL OF MARINE SCIENCE & POLICY