Environmental Economics Degree Programs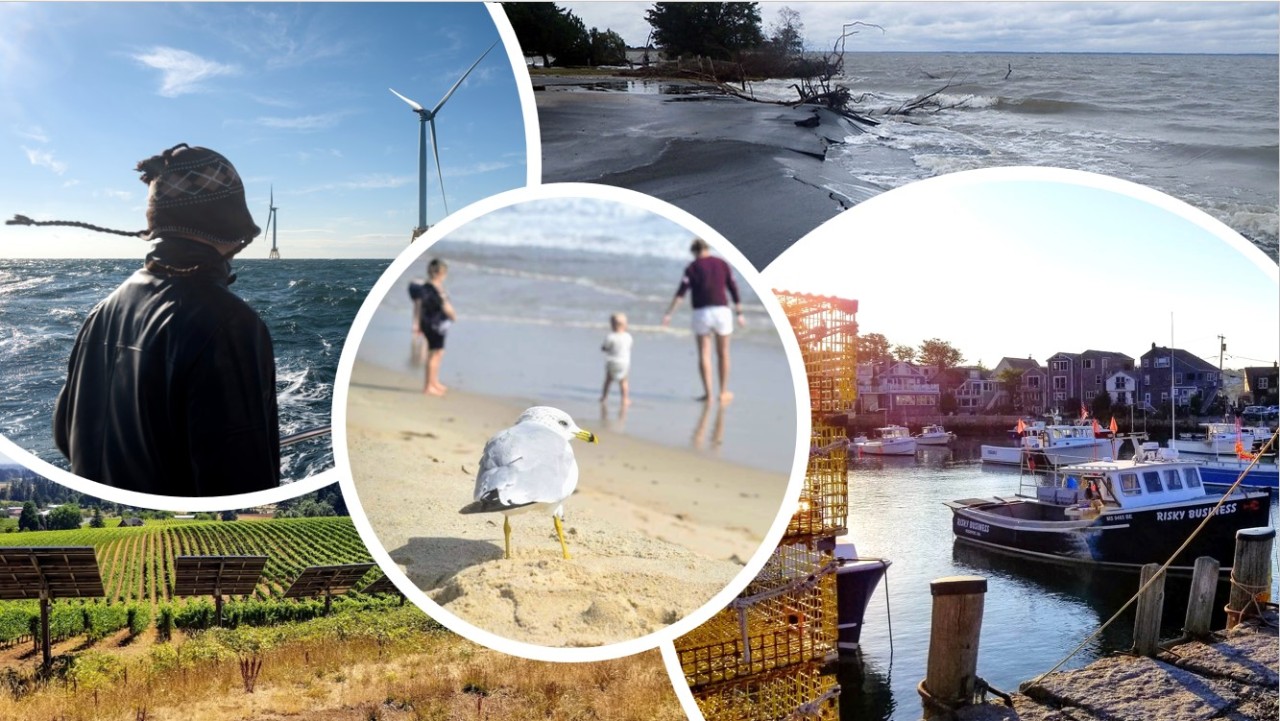 Students in our Environmental Economics (EE) degree programs study the intersection of society and the environment, learning skills to inform a wide range of environmental policies.


The Environmental Economics programs train students in state-of-the-art economics and policy analysis pertaining to environmental issues, combining an emphasis on quantitative approaches with unique strengths in interdisciplinary and marine applications such as fisheries, offshore energy, coastal land use, sea level rise, and climate change. Students study how to manage environmental resources, evaluate the effectiveness of policies, ensure sustainability and environmental justice, and address local and global environmental change.

This is a multidisciplinary program, equipping students with the tools and knowledge to understand complex issues from multiple perspectives. Economics provides a common language for understanding the decision-making process in light of financial, policy, and environmental drivers. Students also take classes from the natural sciences and learn how to integrate knowledge across disciplines to address questions of policy. The program is housed in the School of Marine Science & Policy, drawing upon its long tradition of interaction between the natural and social sciences, along with its world-class environmental researchers and facilities. In addition, students have access to courses and faculty expertise at the Biden School of Public Policy & Administration, the College of Agriculture & Natural Resources, and the Alfred Lerner College of Business and Economics.

Students build expertise in policy areas of their choosing and acquire cutting-edge research and analytical skills. The EE programs are appropriate for students with quantitative social science backgrounds seeking to better understand environmental issues; STEM students who want to apply their interests to public policy; persons with experience in public or private sectors looking to advance their environmental policy expertise; and recently graduated students continuing their matriculation with focused interests related to environmental economics. Students from diverse backgrounds and international students are encouraged to apply.
The Ph.D. in Environmental Economics focuses on the intersection of economics and the environment and trains students to inform decision-making in environmental policy. Students learn state-of-the-art economic and policy analysis methods pertaining to environmental issues, with an emphasis on quantitative approaches, and the program offers unique strengths in interdisciplinary and marine applications such as fisheries, offshore energy, coastal land use, sea level rise, and climate change. The program prepares students for jobs in academia, government, and the private sector (consulting, think tanks, and industry). Applicants who would like to be considered for a competitive fellowship or research assistantships should submit their full application by December 15.

Our program offers a unique blend of economics, policy, and natural science that is  advantageous to analysts working in interdisciplinary teams on environmental policy issues. Examples of job placement are the U.S. Environmental Protection Agency, National Oceanic and Atmospheric Administration, Delaware's Department of Natural Resources and Environmental Control, Research Triangle Institute, Natural Resources Defense Council, and DuPont.


Step 1
Reach out to CEOE faculty with research interests matching your own to discuss opportunities.

Step 3
Click the Submit Application link to create an online account. You will receive a temporary account PIN that you can use to create a new password.

Step 4
Start a new application. Fill out your biographical information, select your program of study and follow the on-screen prompts.