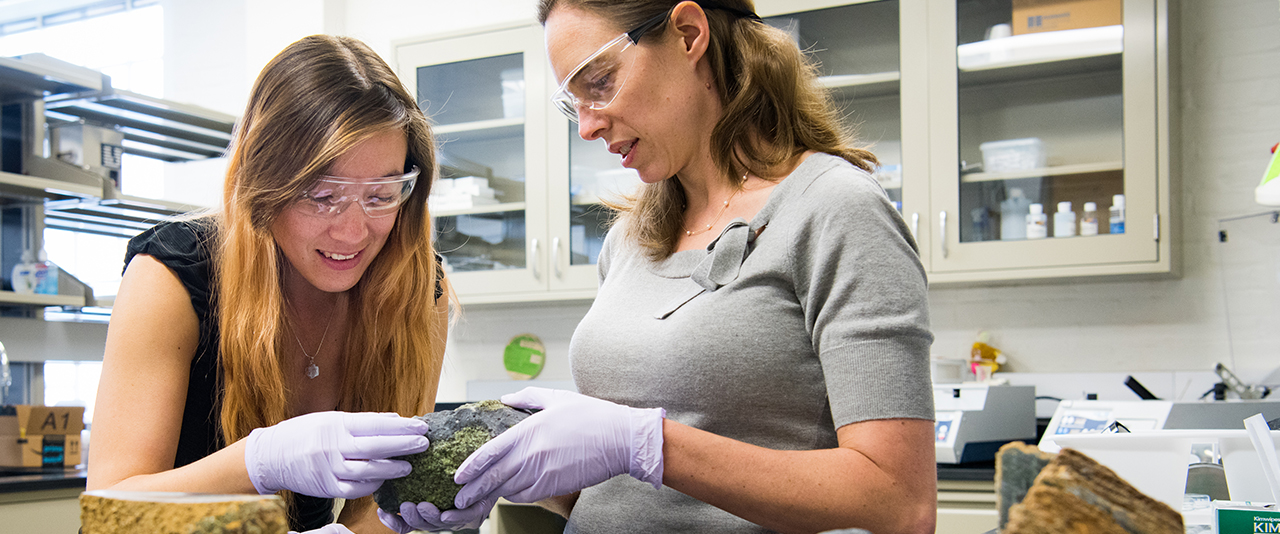 Graduate Programs
The University of Delaware's College of Earth, Ocean and Environment provides exemplary instruction with the goal of preparing students for meaningful careers in education, research, business and government.

For more information about applying to one of our graduate programs in CEOE, please contact our Assistant Dean for Graduate Studies at CEOE-academics@udel.edu or learn more about the application process.
REEF@UD
The Ratcliffe Eco-Entrepreneurship Fellows Program

REEF@UD provides entrepreneurship training, mentorship and funding support to innovators who seek to create businesses, commercialize discoveries and develop new products that will solve environmental problems or improve sustainability.
The program's four-month training program emphasizes best practices and offers team-specific guidance to participants as they work to develop and refine their initial ideas. The program culminates with a pitch event wherein up to three projects/Fellows will be selected to receive a one-year stipend, prototyping funds and continued mentorship support.
REEF@UD is open to all UD undergraduate seniors, graduate students and postdocs who are interested in using their ingenuity to solve environmental problems. Undergraduate students who are selected as REEF@UD Fellows will be required to enroll in an eco-entrepreneurship practicum course during spring semester.
REEF@UD operates as a joint project of the College of Earth, Ocean & Environment and Horn Entrepreneurship, advancing CEOE's commitment to connecting cutting-edge science with society and Horn Entrepreneurship's mission to empower world changers.
To learn more about REEF@UD or to apply, email the REEF@UD Director, Dr. David Lawson.
GRADUATE STUDENT SPOTLIGHT
Abdul Qadir

"I am utilizing a combination of different satellite sensors for agriculture sustainability, and doing my research on improving monsoon crop mapping and studying the impact of weather variability on small, family-owned farms in India. For this, I incorporate satellite imagery with meteorological/geographic records, machine learning algorithms, and field surveys. I use satellite imagery to help farmers with anything from sowing the seeds, to raising crops, to harvesting them."