Geographic Information Science (GIS) Certificates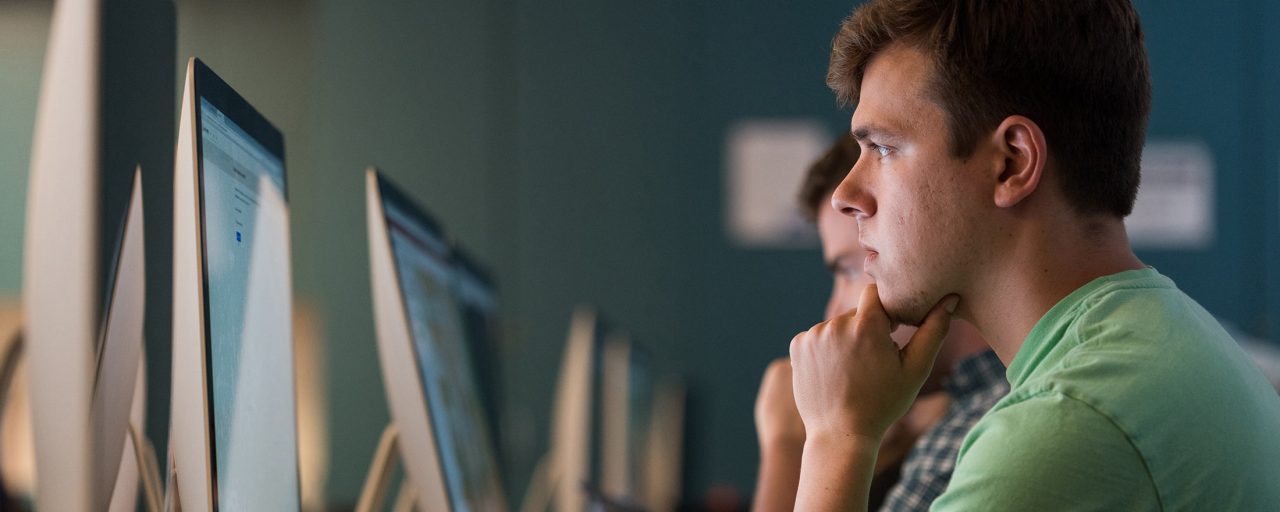 Skills in geographic information science and geospatial data analysis offer students market-ready tools for turning data into informed decision-making. The GIS Certificate (in-person) and Geospatial Data Science Certificate (online) teach students to process and interpret data from around the world, preparing them to address issues like climate change, environmental degradation, population growth, transportation planning, disaster management and more.
 
These certificate programs are designed for working professionals aspiring to leadership positions. Whether you're seeking to improve your technical skill set or looking to advance your geographical problem-solving and spatial thinking, the Department of Geography and Spatial Sciences has a variety of GIS courses, certificates, and graduate degree programs (MA, MS, and PhD) that can help you meet your goals.  
Our Graduate GIS Certificate entails 12 graduate credit hours of GIS, including one required core course in Geographic Information Science (GEOG670), and 9 elective GIS course credits.  
Our GIS courses and degree programs provide students with the theoretical foundation and practical skill sets that can be applied to any research or study that uses geographic data. Besides geography, other disciplines that use GIS include marine studies, geology, engineering, agricultural sciences, and the social sciences. Whether acquiring the Graduate GIS Certificate or taking individual GIS courses, getting adequate professional training will make a student highly competitive in today's job market.
The Geospatial Data Science Certificate is a fully online certificate in geospatial data science consisting of 4 courses each delivered in a 7-week session. The certificate teaches the theoretical aspects of geospatial technologies, the technical side of using information systems, and the application of the technologies enabling students from all disciplines and GIS professionals to learn how to apply geospatial concepts and technologies to solve complex environmental, social, and economic problems through innovative technology solutions.
Students gain a strong grasp of basic science concepts upon which the geospatial technologies are based, including spatial data handling and analysis, map design, and effective communication of analysis results to decision-makers and the public.
This fully online program accommodates the schedules of working professionals, and no prior GIS experience is required or assumed.
| | |
| --- | --- |
| FALL: | May 1: Final deadline to apply |
| SPRING: | December 1: Final deadline to apply |

International applicants are not eligible to obtain a U.S. student visa solely with an acceptance to a UD graduate certificate program. Certificates may be added by full-time matriculated graduate students.
UD Tuition
---
The 2023-2024 UD graduate student tuition rate per credit hour is $1028.