Filter by College
Filter by Subject
Earth Sciences
Focus on Majors: Geological Sciences: youtube.com/watch?v=wGs_CfyDBwc
Discover our world!
By studying the earth sciences, you will study the planet, the processes that change our landscapes, the history of life and the interactions between environment and society. You will gain the practical and in-demand skills to collect scientific data, inform policy decisions and study the environmental impacts of things like fracking, oil and natural gas extraction, renewable resources, climate change, and more. Earth science graduates are in high demand with starting salaries ranging from $50,000 to $100,000 annually. 

AREAS OF STUDY
Earth History and Paleontology
Hydrogeology and Environmental Geology
Coastal, River, and Glacial Processes
Earth Materials and Geochemistry
Plate Tectonics
Climate Change
CAREER OPTIONS
Geoscientist
Hydrogeologist
Environmental Consultant
Exploration Geologist
Science Educator
Paleontologist
Disaster Scientist
GRADUATE PROGRAMS
Geoscience
Oceanography
Geophysics
Environmental Science
Soil Science
Science Education
Environmental Law
What's special about this program?
Earth science students will learn about the Earth in small classes, in labs, and numerous field trips, with faculty interaction and a well-developed sense of community. You are encouraged to participate in research with faculty in areas such as hydrogeology, geobiology, water science, geochemistry, and paleoclimate. You will also have many opportunities for field courses in places of geologic significance. Recent trips have been to Death Valley and the Grand Canyon! You may also be able to benefit from the Delaware Geological Survey, a science-based state agency based at UD that conducts geologic and hydrologic research, service and exploration.
Get Involved
All students who come to UD in one of the majors in the College of Earth, Ocean and Environment start in CEOE's Living Learning Community, a dormitory where you will live with your peers and enjoy special academic and social programming, fostering a successful college experience from the day you move in. There are also many opportunities on campus for students interested in the environment, such as serving as an EnvironMentor, going on extracurricular environmental field trips, and joining registered student organizations like Students for the Environment and the Geology Club.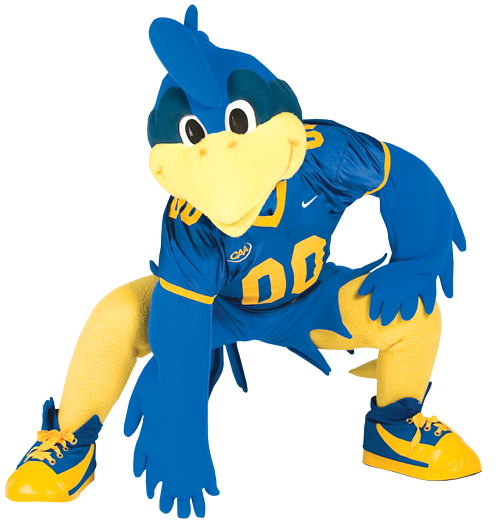 Ready to become a Blue Hen?