Filter by College
Filter by Subject
Geography
Focus on Majors: Geography: youtube.com/watch?v=j67W__RqbfY
Discover our world!
If you have a curiosity about how nature and people together shape the environment and what makes one place different from another, majoring in geography will let you examine the physical and social processes that help explain why features on the earth's surface are located where they are and how people interact with their environment. You will examine the physical properties of the natural environment (water, climate, landforms and vegetation) and the role that human beliefs, activities and decision-making have in shaping the world around us. As you progress, you will select a concentration in a core area of geography—listed below as Areas of Study—to deepen your understanding of important environmental and social issues like climate change, vegetation, environmental degradation, agricultural systems, geopolitical decision-making, human migration and settlement. You will gain marketable skills (such as geographical information systems (GIS), fieldwork, interviewing or computer modeling) through coursework in research design, data collection and data analysis. According to the U.S. Department of Labor, the use of geographic information technologies and data to answer environmental and societal questions is driving the job market for geographers at a rate that is almost twice that of all other occupations.

AREAS OF STUDY
Atmosphere and Earth Systems

Environment and Society

Geospatial Techniques

Space, Place and Globalization
CAREER OPTIONS
Demogragher
Environmental Consultant
Public Health Specialist
Geospatial Analyst
Research Scientist
Social Justice Planning

Urban Planner
Geography Teacher
GRADUATE PROGRAMS
Human Geography
Physical Geography
Meteorology and Climatology
Environmental Science
Planning and Policy
Geography Education
Natural Resource Management
What's special about this program?
At UD you will gain training in physical and human geography and learn to collect information about environmental challenges using a variety of methods, including GIS, remote sensing, computer modeling, conducting surveys and interviews, and collecting census data.

You are encouraged to participate in fieldwork at research locations locally and globally, and you have the opportunity to earn a professional certificate in Geographic Information Science and Systems, one of the top emerging technology fields in the workforce.
Get Involved
Students who come to UD in one of the majors in the College of Earth, Ocean and Environment start in CEOE's Living Learning Community, a dormitory where you will live with your peers and enjoy special academic and social programming, fostering a successful college experience from the day you move in. There are also many opportunities on campus for students interested in the environment, such as serving as an EnvironMentor, going on extracurricular environmental field trips and joining registered student organizations like Students for the Environment. Geography majors have additional opportunities to get involved in GIS Day, Geography Awareness Week and ad-hoc activities like Humanitarian Mapathons.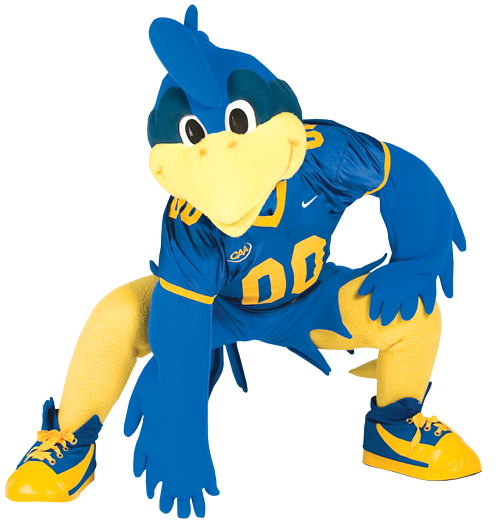 Ready to become a Blue Hen?