Refine A-Z
By College
By subject
Environmental Science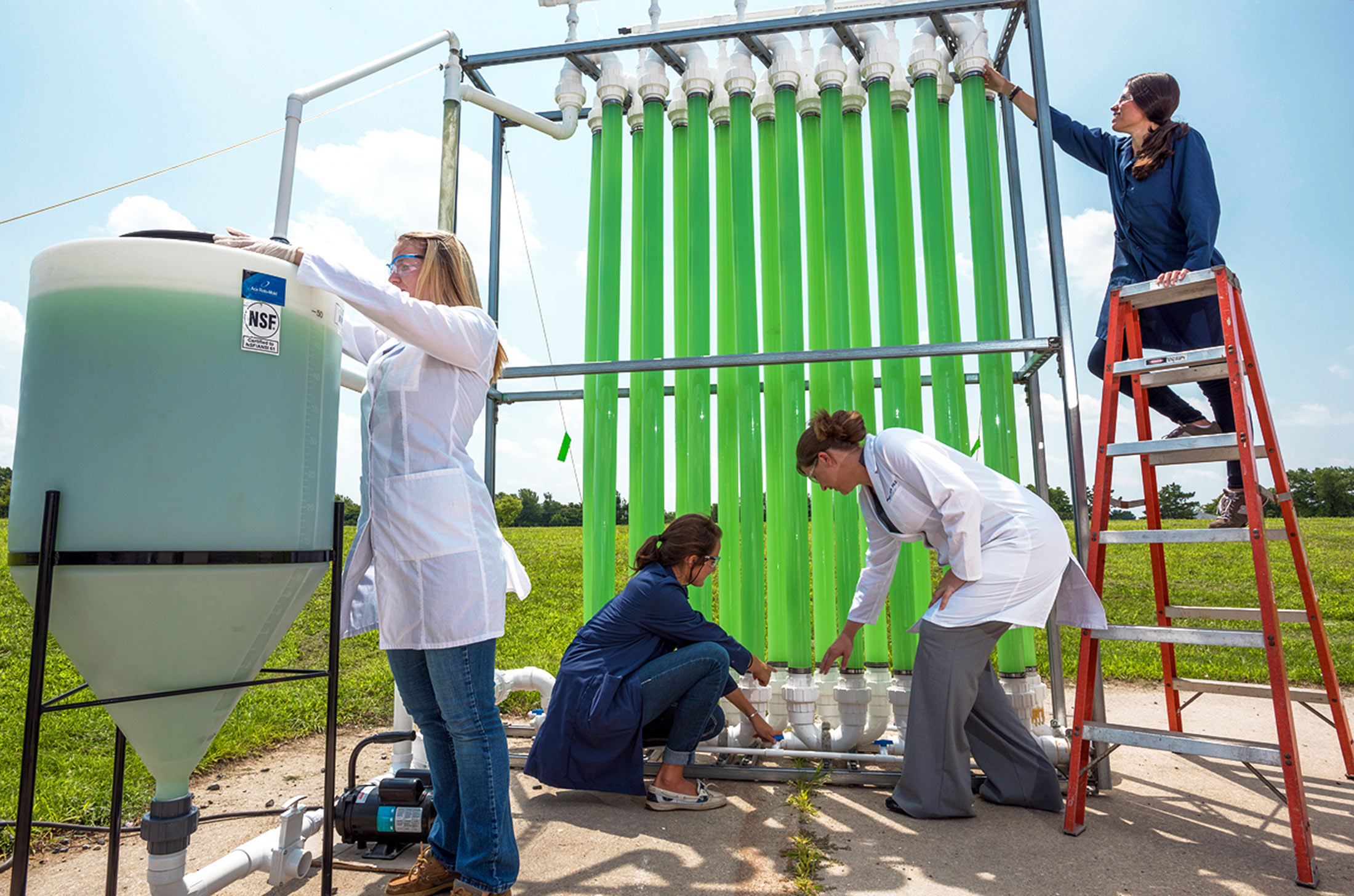 College of Earth, Ocean, and Environment
Department of Geography, Environmental Science and Environmental Studies Program
Discover our world!
According to the U.S. Department of Labor, environmental science jobs are predicted to grow 15% faster than the overall job market average, which comes as no surprise as society tries to balance the needs of citizens with environmental sustainability and conservation. Students who major in environmental science learn how natural processes shape the natural world and how humans impact nature. They are passionate about the outdoors and want to find solutions to environmental problems like habitat loss, sustainable development, water quality, biodiversity, climate change, renewable energy, and more. Environmental science takes a multidisciplinary approach to studying the atmosphere, ocean, earth, and ecosystems.
Areas of study

Weather and climate
Energy
Ecology
Oceanography
Biology, Chemistry and Physics
Natural Resource Management
Environmental Policy
Career Options

Environmental Scientist
Watershed Planner
Green Energy Coordinator
Natural Resource Manager
Environmental Compliance Officer
Water Quality Technician
Climate Scientist

Graduate Programs

Meteorology and Climatology
Environmental Science
Environmental Policy
Ecology
Natural Resource Management
Marine Science
Geology
What's special about this program?
Employers and graduate programs seek graduates with undergraduate research experiences; real-world experiences in the classroom and in close collaboration with environmental experts are fundamental to our program. In addition to rigorous traditional classroom and laboratory studies, our students study in locations as close as White Clay Creek—a wild and scenic river whose tributaries begin on campus—to as far as the polar regions or tropical islands while studying abroad during winter session.

Get involved

CEOE's Living Learning Community
Semester-in-Residence
EnvironMentors
DENIN Ambassadors
Study abroad programs
Extracurricular environmental field trips
Research Experience for Undergraduates (REU) Program
Faculty-sponsored research
Coast Day
Earth Week
Students for the Environment

Sample curriculum