Filter by College
Filter by Subject
Marine Science
Focus on Majors: Marine Science: youtube.com/watch?v=pmNH19V1Ci4
Dive in and discover our world!
If you want to understand life on Earth, you have to understand the ocean. Not only are most living creatures actually in the ocean that covers two-thirds of the planent, but many of Earth's major processes are also connected to its physical properties. Studying marine science at UD, you will learn marine biology, oceanography, geology, and other related sciences, as well as policy and environmental management. You will gain the broad education and skills to seek solutions to some of our most pressing environmental challenges—climate change, ocean acidification, sustainable fisheries, habitat conservation, ocean pollution and more! You will complete the program with a concentration in either marine biology or oceanography to build expertise as you prepare for your career or further study.

AREAS OF STUDY
Marine Biology and Science
Ecology
Geology
Environmental Science
Oceanography
Chemistry
CAREER OPTIONS
Aquarist
Coastal Scientist
Environmental Consultant
Fisheries Biologist
Marine Resource Manager
Policy Specialist
Watershed Planner
GRADUATE PROGRAMS
Climate Science
Fisheries
Marine Biology
Marine Science
Marine Policy
Ocean Engineering
Oceanography
What's special about this program?
Delaware is a coastal state with an economy and ecology closely tied to the river, bay and ocean. Studying here you will benefit from resources on the main campus in Newark and have full access to our campus on the coast in Lewes through opportunities for field trips, semester-long programs, summer research, and cruises aboard our research ships. You can benefit from the renowned experts in a top-ranked graduate program in marine science and policy. With small class sizes, you can personalize your education and gain hands-on research experience.
Get Involved
All students who come to UD in one of the majors in the College of Earth, Ocean and Environment start in CEOE's Living Learning Community, a dormitory where you will live with your peers and enjoy special academic and social programming, fostering a successful college experience from the day you move in. There are also many opportunities on campus for students interested in the environment, such as serving as an EnvironMentor, going on extracurricular environmental field trips, and joining registered student organizations like Students for the Environment.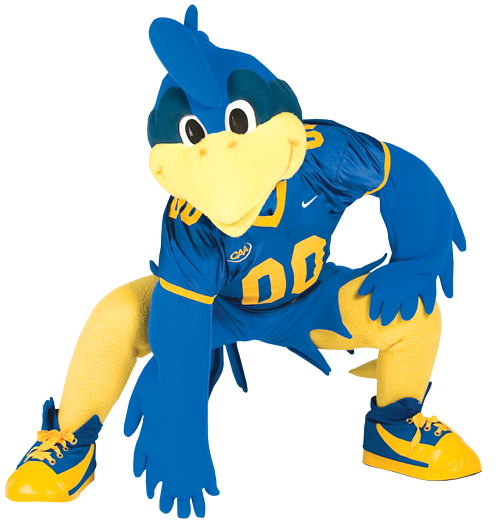 Ready to become a Blue Hen?