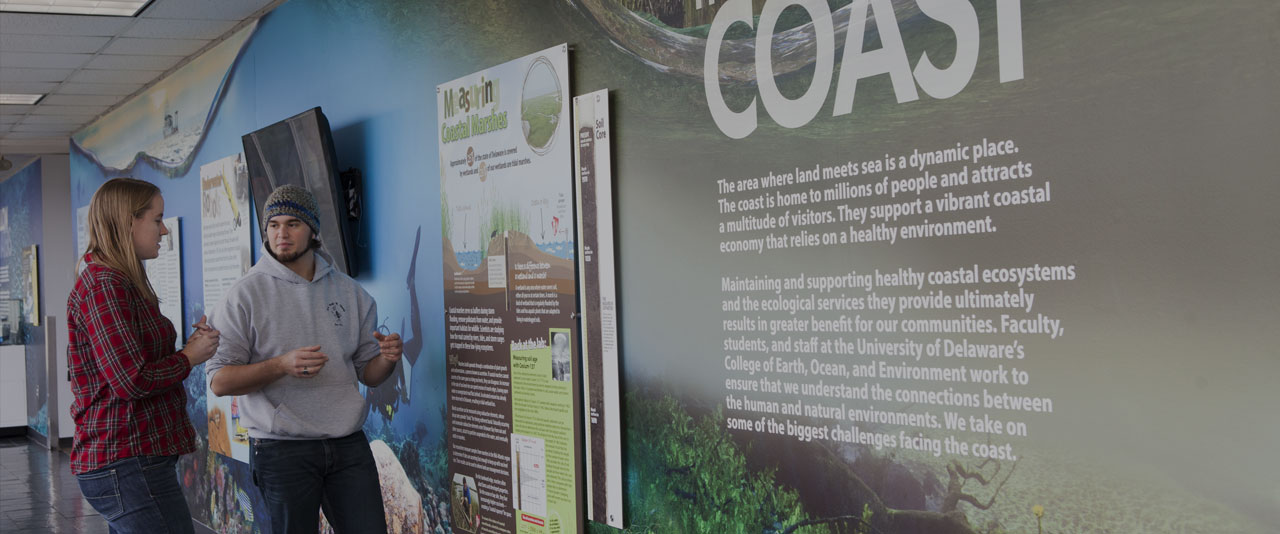 Docent tours
Visit the Hugh R. Sharp campus in Lewes, DE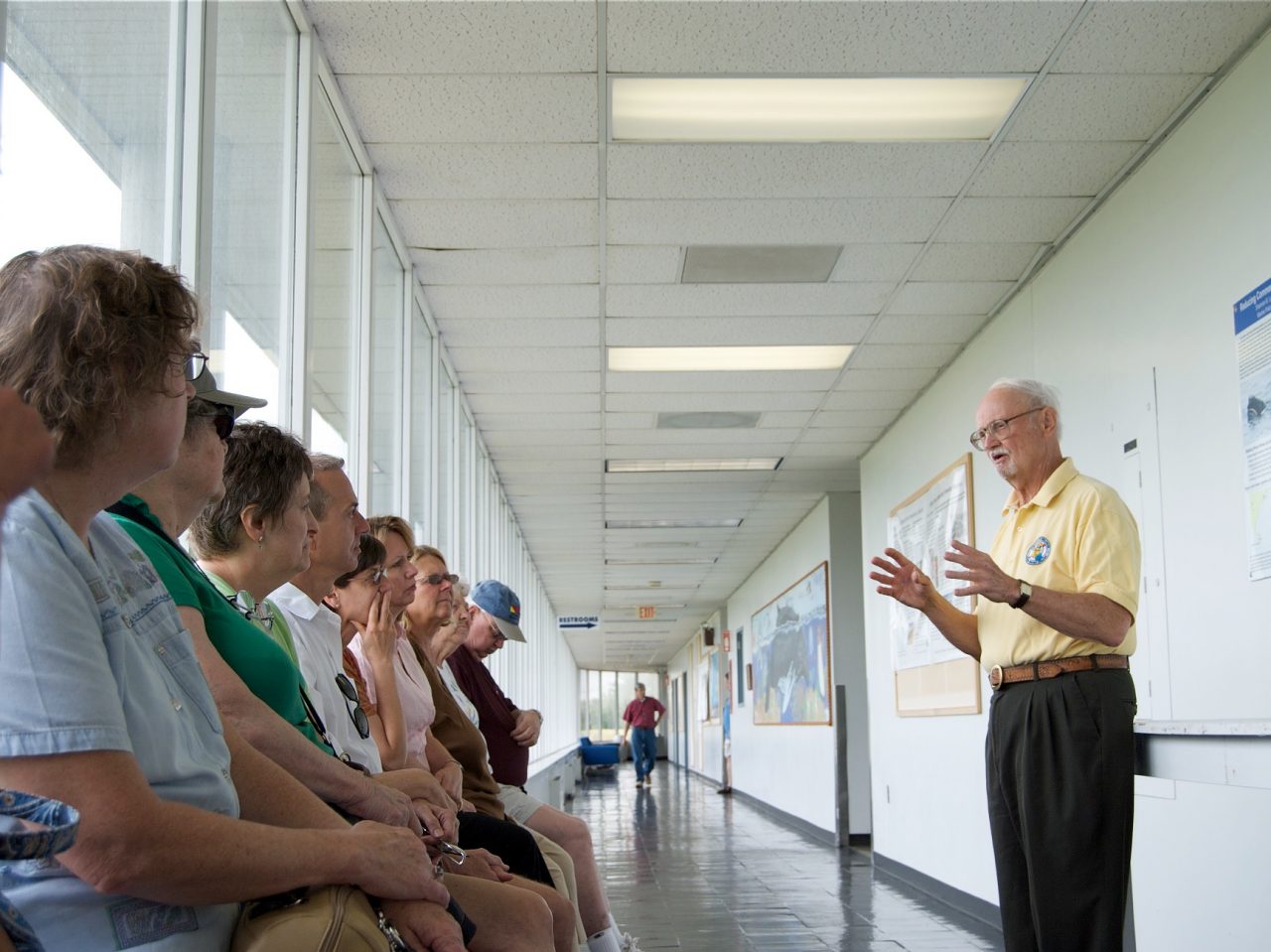 Guided tours of UD's Sharp Campus are now available
 
The University of Delaware College of Earth, Ocean and Environment and Delaware Sea Grant will once again offer free tours of the Lewes campus to the public, under the guidance of a knowledgeable and enthusiastic team of docents. The important and exciting work of researchers in CEOE—which involves research on the marine environment from the Delaware Bay all the way to Antarctica—is featured throughout the tour.  
Following a brief history of CEOE and an introduction to its faculty and student body, tour groups are guided through the two main research facilities on the campus: the Cannon Lab and the Smith Lab.  
a 200-foot-long museum-quality mural of ocean life;
preserved samples of deep-water fishes;
a detailed model of the University of Delaware's 146 ft. state-of-the-art Research Vessel Hugh R. Sharp;
two large aquaria populated with local fish species; and
the Marine Operations Center and the 2-megawatt wind turbine that provides electricity to the campus and the City of Lewes, both clearly visible from the Lab's easily accessible second-floor landing.  

the Global Visualization Lab with its large dynamic screens displaying the reach and variety of CEOE research
the aquaponics lab where edible lettuce is grown from fish byproducts;
the robotics lab featuring the very latest marine robotic equipment;
various visuals related to ongoing coastal research;
a sample of a hydrothermal black smoker chimney collected by CEOE researchers traveling in a deep-sea submersible; and
a presentation on Delaware's prehistoric denizen, the horseshoe crab!  

Tour hours and additional info
 
Summer tours take place from 10 a.m. to noon every Friday in June and every Wednesday from July 1 through the Wednesday after Labor Day. Tours outside of the regular touring schedule may be requested.  
Tours are geared toward adults, in groups of 5-10. Children aged 7 and older are welcome to attend if a two-hour science-focused tour suits their interests and attention span. Please indicate if there are any children in your tour group when registering.
Make a reservation
 
Reservations for the tours must be made at least two days before the desired tour. Advance reservations are required and can be made by visiting UD's Lewes Campus Tour Registration or by calling the University of Delaware Lewes Campus at 302-645-4234.