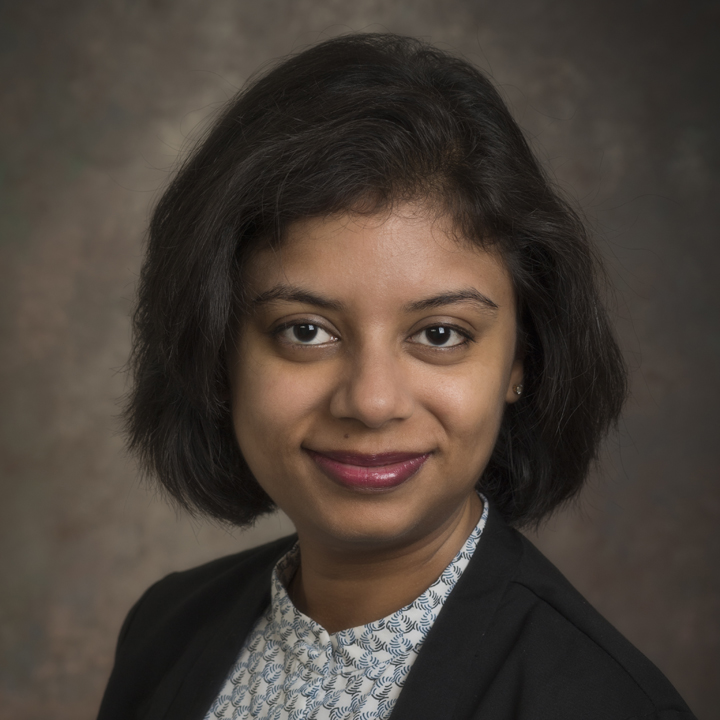 Pinki Mondal
Assistant Professor and Environmental Science Undergraduate Coordinator
302-831-8998
Office Location
223 Pearson Hall
125 Academy Street
Newark, DE 19716
Appointments
Department of Geography and Spatial Sciences
Department of Plant and Soil Sciences

Data Science Institute, Resident Faculty
Affiliations
Delaware Environmental Institute (DENIN)
Water Science and Policy Program
Center for Food Systems and Sustainability

Education
Ph.D., Geography, University of Florida, 2011;
M.S., Applied Geology, Jadavpur University, India, 2004;
B.S. Geology; Minor: Chemistry and Mathematics, University of Calcutta, India, 2002.
Research Interests
Remote sensing; Geographic Information System; developing geospatial methods for landscape-level monitoring and assessments; climate change impacts on agriculture in the developing countries.
Publications
See Google Scholar for a list of my published works.
More Information