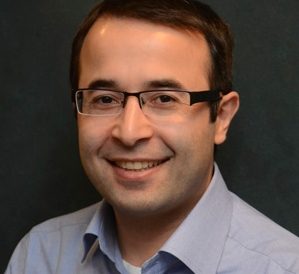 Department of Animal and Food Sciences
Behnam Abasht
Professor of Animal Genetics
302-831-8876
Office location:
531 S. College Avenue
035 Townsend Hall
Newark, DE 19716
Bio
Abasht joined the department in 2011. He received his Ph.D. from Agrocampus Ouest, Rennes, France, in 2006, and completed a postdoctoral fellowship in quantitative genetics at Iowa State University. He was a research geneticist and genomics project leader at Perdue Farms prior to his appointment at the University of Delaware. Dr. Abasht's current research is broadly concerned with degenerative muscle diseases in chickens. His lab also develops bioinformatics tools to facilitate genome-wide investigation of regulatory mutations, epigenetic modifications and genomic imprinting.
Resources and links
Education
Postdoctoral Research, Iowa State University: 2006-2008
PhD., Agrocampus Ouest / French National Institute for Agricultural Research, Rennes, France: 2006
MSc., University of Tehran, Iran: 1998
BSc., Urmia University, Iran: 1995
Current courses
ANFS300 – Principles of Animal and Plant Genetics
ANFS470 – Principles of Molecular Genetics
ANFS670 – Principles of Molecular Genetics
Research interests
Research in Dr. Abasht's lab has focused on studying Wooden Breast, a novel muscle disorder of unknown etiology in commercial broiler chickens. The most severe cases of the disease are characterized by extreme stiffness of the breast muscle (pectoralis major), which can be detected by manual palpation. Using a combination of methods, including transcriptome sequencing (RNA-seq), histology, electron microscopy, and bioinformatics, Dr. Abasht's lab investigates and hopes to identify factors causing this myopathy in modern broiler chickens. The lab group also studies genetic regulation of myogenesis and adiposity as they relate to healthy muscle growth in chickens.