Graduate Students & Postdocs
UD Career News
March 14, 2023 | Written by Jessica Downey

May 23, 2022 | Written by Jessica Smith

May 09, 2022 | Written by Elliana Olivo

ONE-STOP SHOP FOR ALL JOBS AND OTHER CAREER RESOURCES
 
Search for jobs and internships
Make a career appointment
Sign up for career communities



GRADUATE STUDENTS & POSTDOCS

The Career Center recognizes the unique career development needs of graduate students and postdoctoral trainees. These include support for the academic job search, transition to a career outside of academia, continued development of professional skills and access to employers seeking graduate-level talents.
Career Support for Graduate Students and Postdocs:
Where Are You in your Career Journey?
Finding our calling is a lifelong process, one that is influenced by stages of our life and career journeys. Some of us may have no idea what we want to do, others may have some ideas but not sure how to decide and others may know what they want to do and need help launching their job search. Regardless of where you are in your career journey, know that you are not alone. Read below to discover resources to help you explore career options, clarify your goals, build professional connections and master the job search skills needed to land meaningful careers.
When you are unsure about next steps and open to new possibilities, career exploration may be the first step on your career journey. This discovery and exploration phase utilize self-reflection exercises and assessment tools to help you make thoughtful decisions regarding your career paths. By learning more about your skills, interests, values and personality, you get a more thorough understanding of yourself and can better articulate your career goals to peers, professors and employers. Information gleaned from these exercises can also help you focus your job search strategies.
If this is where you are in your career journey, we encourage you to invest time learning about yourself. Use the resources below to reconnect with what inspires you, what brings you joy and what you are great at.
myIDP: This free online assessment tool will help provide tangible career options for students in STEM fields. Learn more about your interests and career fit with this tool built specifically for PhD trainees.

ImaginePhD: Online career exploration and planning tool for PhD students and postdoctoral scholars in the humanities and social sciences.
Vault Guides - A research library that includes company profiles, industry information and more career exploration resources.

LinkedIn Groups - Beyond just joining LinkedIn, groups are a great way to expand one's network, contribute to a community and get questions answered. Start with some groups geared toward PhD careers. See what the members are doing, participate in discussions, uncover resources and even ask your questions.

PhD Careers Outside of Academia

Beyond Academia: Connecting PhDs with the World

Global PhD Network

The LinkedIn Alumni Tool
Professional associations: Join professional associations and attend conferences for industry-specific learning and networking opportunities.

Alternative PhD Careers:  A networking group for PhD's who work or want to work outside of the academy.

Lerner Graduate-MBA Career Resources: Find resources specific to pursuing a career in the business world.
Recommended Reading:
"Do What You Are" by Paul Tieger and Barbara Barron-Tieger

What Color is Your Parachute

I Could Do Anything if I Only Knew What It Was

A PhD Is Not Enough

Next Gen PhD

Putting Humanities PhD to Work
Other strategies to explore career options include attending career fairs, participating in employer meetups or information sessions, site visits and job shadows.
After exploring career options, you may have a short list of organizations and/or job titles you are interested in pursuing. If you are in this stage of your career journey, it is paramount to build professional connections.
Your professional connections may provide industry-specific knowledge and advice, help you make informed career decisions, refer opportunities you may not be aware of and introduce new career options you have not previously considered. They can help you land your dream career.
Building professional connections via informational interviewing can be one of the most valuable and productive job search strategies. Informational interview is an informal way to gather career information from professionals who are in roles or organizations you are interested in. Doing informational interviews with UD graduates and alumni from your undergraduate institutions is a great way to begin growing your professional connections. We encourage you to use these resources and tools to help you identify professionals to interview and prepare for your conversations.
In addition to building professional connections, landing your dream career also means having both technical and soft skills employers look for. We encourage you to master these sought-after skills through your thesis project, leadership opportunities in graduate student organizations, community engagement activities and more.
We recognize that having internships is another key aspect of building professional connections and field-specific skills. We are in the process of engaging with employers and corporate partners to design an internship program for graduate students. Please stay tuned. 
Some of us know exactly what career we want to pursue and the support we seek is to strategize and launch the job search process. If this is where you are in your career journey, we encourage you to understand the job search process for your specific career field. A general overview of the job search is outlined below.   
Job Search Advice
The UD Career Center provides general tips on resume and cover letter writing, interviewing and negotiating offers and information for international students. Please remember that as a Blue Hen, you have access to resume review drop-in hours at the Career Center, as well as individual career advising appointments to help you throughout the job search process.
Here are additional resources, articles, websites and posts to help you refine job application materials, prepare for upcoming interviews and effectively evaluate and negotiate job offers.
Assistant Dean for Graduate Professional Development
Suprawee Tepsuporn, Phd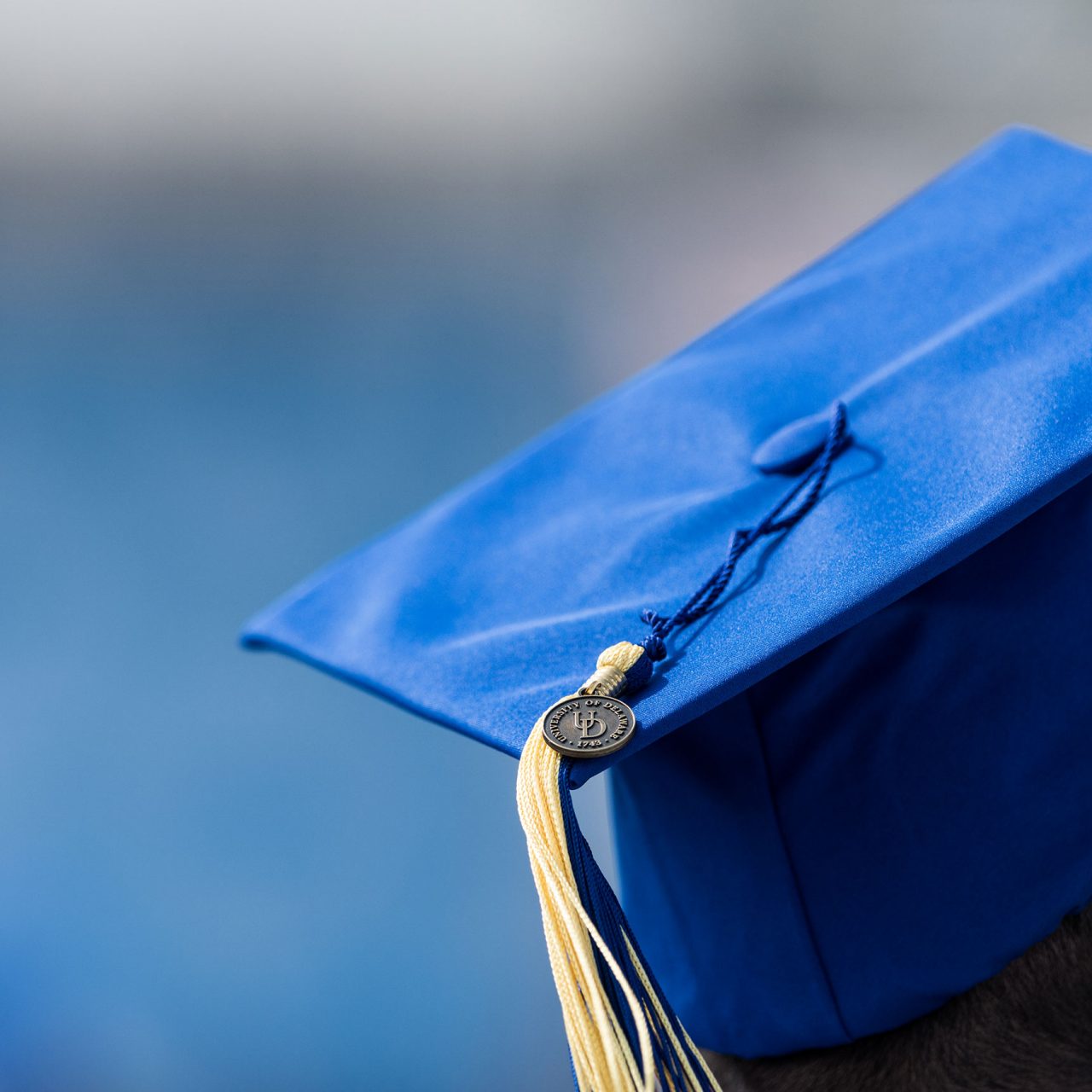 Find out how graduates are succeeding
The UD Career Center is part of the Division of Student Life, which advances equity and inclusion, deepens student learning and drives holistic development through education, experiences and communities.