Exploring & Deciding


Approximately 80% of all college students change their major at least once.

Rather than choosing a major by flipping a coin or randomly guessing, approach the process in a wise and thoughtful way. The Career Center offers a variety of tools and assessments for pointing you to a fulfilling career path.
The Career Center offers individual counseling appointments, career and personality assessments, online resources and opportunities for practical experience to assist with career exploration and deciding on a major.
CAREER & PERSONALITY ASSESSMENT
Whether you are confused about where to begin in your career or major decision-making process, or you have recently decided that you want to change your career or major, an assessment can be a valuable tool. 
Learn more about yourself to help determine what industries to explore or what career fields might be a good fit.  
 
The Career Center currently offers three assessment tools to fit your needs:
 
PathwayU helps you think about what's important to you and explore career paths related to your values, interest, personality and workplace preferences. Results and career matches are available immediately (no appointment needed). Your results are also mapped to the UD Major Finder so you can see which majors connect to your career matches. For more information and to get started, click here.
The Strong Interest Inventory (SII), College Edition assesses your career interest AND identifies college majors, extracurricular activities, internships and jobs to helps you find career and life success. *An appointment is required to review your results. For more information and to make an appointment to start the process, log into Handshake.*
The Myers-Briggs Type Indicator (MBTI) is one of the world's most popular personality tools and can help you identify your natural preferences as well as your strengths and weaknesses. Results will either help you confirm your interests or open you up to new possibilities. *An appointment is required to review your results. For more information and to make an appointment to begin the process log into Handshake.*
NOTE: An assessment will not tell you what career is best for you. Career assessments are meant to provide you with some options to engage you and guide you in career exploration.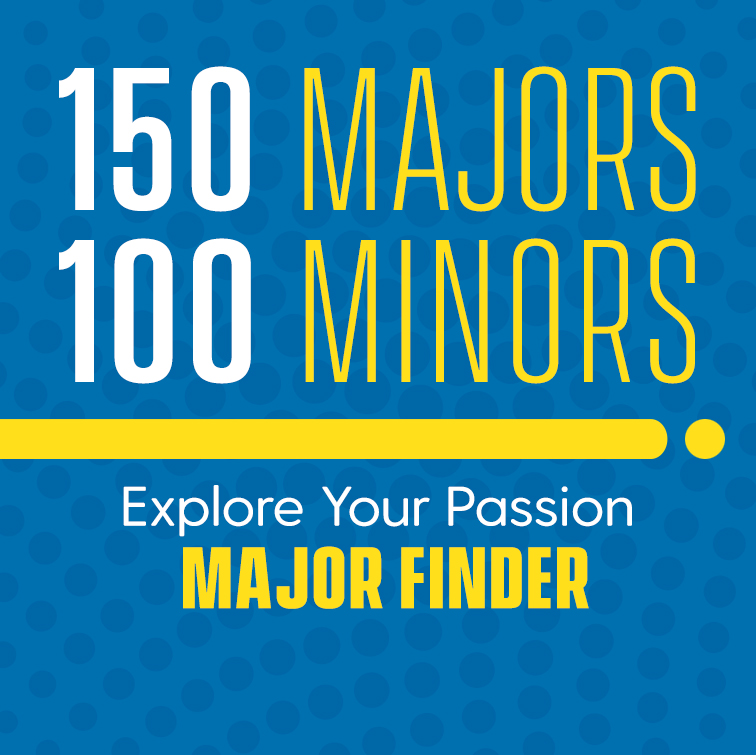 ONLINE RESOURCES
Learn about careers and occupations from:
O*NET Online: O*NET OnLine has detailed descriptions of the world of work for use by job seekers, workforce development and HR professionals, students, researchers and more.
Occupational Outlook Handbook (OOH): The OOH can help you find career information on duties, education and training, pay and outlook for hundreds of occupations.
Career One Stop: Your source for career exploration, training and jobs.
Buzzfile: Find employers by major and location.
PRACTICAL EXPERIENCE OPPORTUNITIES
CAREER COMMUNITIES
JOIN CAREER COMMUNITIES TO EXPLORE A VARIETY OF INDUSTRIES:
Education & Helping Professions
Public Service, Policy & Social Impact
---
TO CHOOSE YOUR COMMUNITY:

Click on your name/profile photo at the top of your home screen
Pick "Career Interests" from the drop down menu
Choose the communities of interest to you
Start learning about jobs, internships and events in your desired fields
---
IDENTITY-BASED RESOURCES:
The UD Career Center is part of the Division of Student Life, which advances equity and inclusion, deepens student learning and drives holistic development through education, experiences and communities.