The CAREER CENTER  
The Career Center staff is committed to partnering with UD faculty and staff to empower students to identify and achieve their professional aspirations. To that end, we have created a Faculty Canvas Course to better enable integration of career and professional development curriculum into courses and programs. To request access to the Career Center Canvas site for faculty/staff, please complete the Career Integration Request Form or reach out to your Career Center faculty liaison.
The updated faculty Career Center Canvas site was designed to help you integrate career skills and career resources into your academic work with students. This new site will help you:
Learn why using Career Center content can improve your course and how to integrate competencies into your syllabus.
Learn which services are most relevant for your students.
Choose from a variety of assignment options and copy those assignments directly into your Canvas course.
Other options include requiring students to attend an employer event, career fair or meetup and then report on the experience.

We are happy to work with you to develop a unique career assignment for your students. 
Please reach out to your Career Center liaison or email udcareers@udel.edu.
UD faculty and staff are welcome to request an account on Handshake, the Career Center's recruiting platform where all internships, jobs, programs and career resources are posted for students. Stay engaged with our office by clicking on "Your Career Interests" and signing up to receive Career Center emails and announcements based on career areas that are of interest to your students.  
Many offices and departments on campus organize career-related programming. We encourage you to open any events or programs to the entire UD population, which will help ensure strong attendance numbers for any speakers you may bring to campus.
The Career Center can promote your career programs and events through email listservs and social media. Event or program details can be submitted for promotion through the Student Life Communications Project Request form.
Upcoming Career events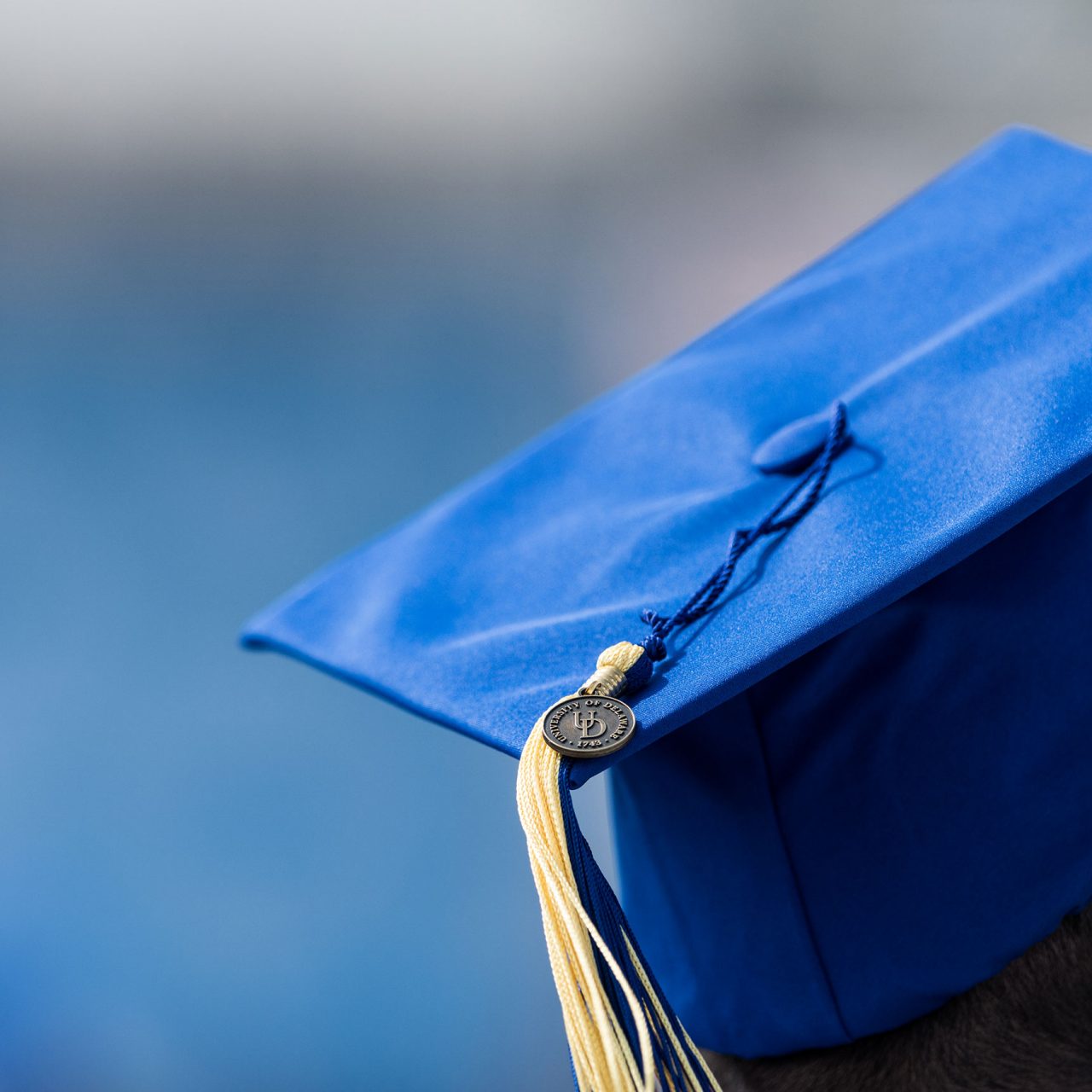 Find out how graduates are succeeding
JOIN THE CAREER INFLUENCER NETWORK

Through the completion of the online Career Influencer Program, Faculty and staff will become part of the Career Influencer Network, equipped with tools to support the career readiness of all UD students.
A six-module training program designed to create a community of faculty and staff (aka Career Influencers) equipped with tools to support the career readiness of all UD students.
Get started by signing into your ConnectingU account to sign up for the Career Influencer Program under "Certificate List" to begin!
The Career Influencer online modules are self-paced and cover the following topics:
Module 1: Overview of the Career Influencer Program
Includes a synopsis of the structure and work of the Career Center, overview of each module, and discussion of the importance of your role as a Career Influencer.
Module 2: Career Exploration
Discusses the importance of encouraging a curious mindset while exploring major and career choice. Ways to explore and gather career information are addressed. 
Module 3: Alumni Engagement
Networking between students and alumni is a mutually beneficial process. Provides tools and methods for finding and connecting with UD alumni, both virtually and in person. 
Module 4: Experiential Learning
Types of experiential learning experiences are discussed as well as the concept of transferrable skills.
Module 5: Job Searching Skills
The best methods for job searching are covered, including networking and utilizing online tools such as Handshake. The basics of providing resume critiques are also presented.
Module 6 In-Person (Temporarily offered virtually via Zoom): Welcome to the Career Influencer Network!
The final module will be in-person (temporarily offered virtually via Zoom) and will celebrate the completion of the modules and your admission into the Career Influencer Network!
Program Completion
After completion, participants will attend a culminating session celebrating the completion of the modules and admission into the Career Influencer Network! You will have access to the CIN toolbox to help you navigate available resources and receive newsletters with continuing education opportunities.
FACULTY & STAFF CAREER INNOVATION GRANT

The University of Delaware Career Center Faculty & Staff Career Innovation Grant (FSCIG) provides funding for UD faculty and staff to create professional and career development activities for their students. Funding is provided to offset costs associated with infusing career-related materials and/or experiences into existing or new class curricula and/or departmental, program school, Division of Student Life and Department of Athletics-based initiatives. And to facilitate full participation for students who may not be able to attend/participate in critical career and professional development activities.
CAREER CENTER CANVAS WEBSITE FOR STUDENTS
All full-time undergraduate students have access to a redesigned Career Center on Canvas website. Please encourage your students to take advantage of the modules that can help them develop and achieve their professional aspirations. 
Students can also visit with a peer advisor during drop-in hours or schedule an appointment for career counseling in Handshake.
HIRE A UD STUDENT TO WORK IN YOUR DEPARTMENT
The Career Center is happy to assist you with finding talented UD students to work in your department. A variety of on-campus positions, including work study, are posted to Handshake for students to apply. Faculty or staff desiring to post positions in Handshake must register themselves and their department under the "Employer" section of Handshake.
The UD Career Center is part of the Division of Student Life, which advances equity and inclusion, deepens student learning and drives holistic development through education, experiences and communities.