Contact us
Find a complete listing of our Extension staff and the location of our various offices.
Welcome to Delaware 4-H

4-H is the place where learning is fun, whether it takes place in your school, at camp, in your community or at the University of Delaware. There are plenty of exciting adventures that you can have in your community, state, country and all over the world. 

If you think that 4-H is just for rural kids, you will be surprised to find out that you are wrong. Delaware 4-H has something for each of the over 36,000 young people who participate in 4-H each year.
Delaware 4-H News
October 11, 2023 | Written by UD Cooperative Extension

The Sussex County 4-H Achievement Event was held Sept. 23 at the Elbert N. and Ann V. Carvel Research and Education Center. In addition to many club awards, the following achievements and recognitions were highlighted during the event.

October 03, 2023 | Written by D'Aesha Fletcher, 4-H Afterschool Director

4-H has provided quality programming to our 4-H Afterschool youth partnerships in various school districts and community organizations throughout the state. These efforts extend the national mission of empowering youth to reach their full potential by bringing 4-H into the school setting and, ultimately, into our communities.

August 22, 2023 | Written by Jenny Trunfio, 4-H Youth Development Program Coordinator

Looking for something fun to do? Need to find something to get your kids out of the house and get them involved in your community? Give 4-H a look. Why is 4-H the group for you? Here are the top three reasons to join 4-H!

August 16, 2023 | Written by Michele Walfred

Local 4-H campers weather a simulated storm at the UD Carvel Center in Georgetown. The unique, hands-on day camp experience served as a clever way to convey why local farmers plant cover crops in the first place. Including cover crops to planting rotations improves the quality of soil health, achieves better yields in food production and contributes to a healthier environment overall.

June 08, 2023 | Written by Katie Young, Digital Content Specialist

Sponsored by the Delaware 4-H Foundation, this contest raises funds to provide scholarships for the fair's Junior Exhibitors!
---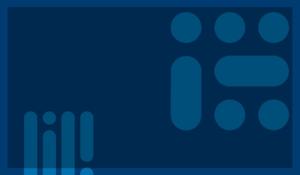 ---
4-H Speaker's Bureau
Delaware 4-H Youth Educators have a selection of topics that they are available to make presentations on for community audiences. Please complete the form with the topic you are interested in, and someone will contact you about scheduling the presentation.
---
Learning at home
Are you looking for research-based at home learning resources? 4-H has many resources in connection with their state's Land Grant University. Different States have different lessons, so check it out! 
Youtube Playlist: Spotlight on 4-H Projects: youtube.com/embed/videoseries?list=com.synechron.udel.models.functions.SubstrAfter
Spotlight on 4-H Projects

Why is 4-H so great? There is no better testimonial than from the youth who are impacted by the diversity of project areas offered to Delaware youth through the 4-H program. Listen to their stories!
@Delaware4H on Instagram