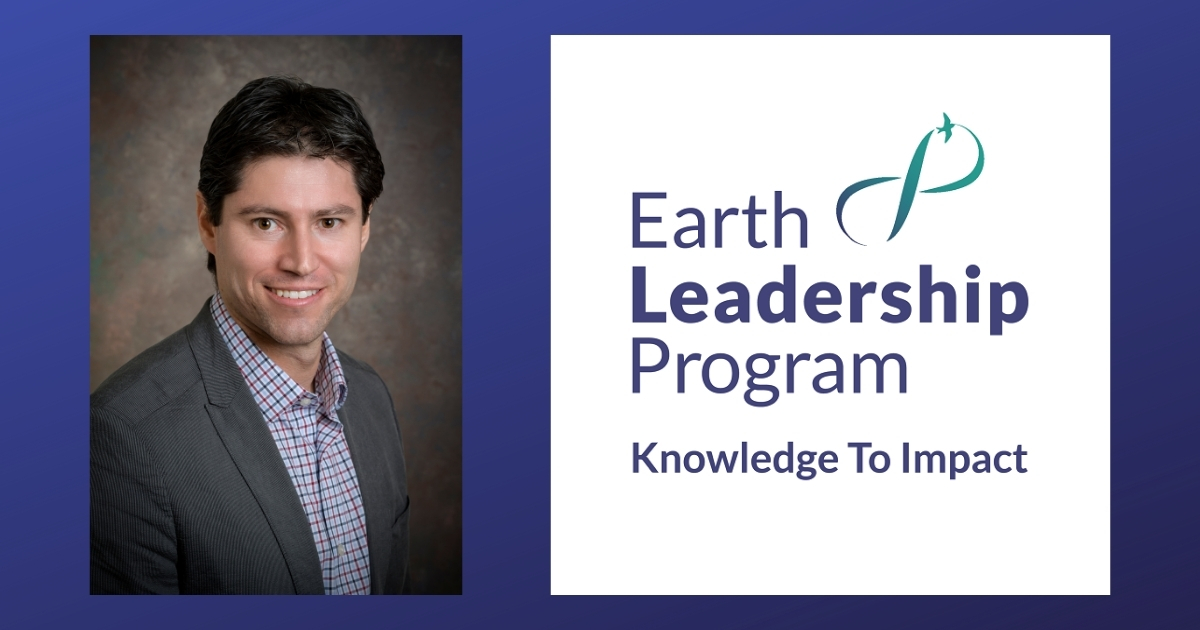 Vargas named Earth Leadership Program Fellow
January 26, 2021 Written by Lauren Bradford | Headshot by Kathy Atkinson, logo from Earth Leadership Program
Plant and soil sciences researcher joins prestigious group of environmental scholars
Rodrigo Vargas, associate professor of ecosystem ecology and environmental change, has been named a 2021 Fellow of the Earth Leadership Program.
Formerly known as the Leopold Leadership Program, the prestigious Earth Leadership Program is a network of more than 200 environmental leaders who are committed to interdisciplinary learning, global leadership training and collaborative research that strives to solve sustainability challenges through solutions-focused scholarly pursuit.
A leading researcher in the Department of Plant and Soil Sciences (PLSC), Vargas' experience as an international ecosystem ecologist is a perfect fit for the organization.
"We are living in a critical moment for the future of the planet and humanity. We must make informed decisions to manage ecosystems and preserve the environmental services they provide," said Vargas. "These are the challenges that interest me and have shaped my career studying the global carbon cycle. Addressing these challenges requires international collaboration and expertise from multiple disciplines."
Through a highly competitive process, the Earth Leadership Program selects up to 20 Fellows annually. These mid-career academic scholars work to transform knowledge into impact and build environmentally-focused leadership capacity at top research institutions across North America.
"Our department is very proud that Dr. Rodrigo Vargas has been selected to be an Earth Leadership Program Fellow," said Erik Ervin, PLSC chair and professor of turfgrass and horticultural systems. "Dr. Vargas is a top-10 worldwide carbon cycle scientist who believes that his science should inform climate change and environmental sustainability policy. This fellowship will give him the leadership skills to help catalyze scientifically-informed policy decisions and make him an even greater asset to the University of Delaware."
Now one of the most highly cited researchers in his field, Vargas realized early in his academic career that he wanted to study and understand ecosystem complexities.
"When I was in the second year of my undergraduate degree, I had to select a topic for my undergraduate thesis. At that time, I was working as a river rafting guide and I was spending a lot of time outdoors appreciating nature," recalled Vargas. "I was seeing firsthand how nature and humans can change pristine landscapes in a matter of days. I decided then that I wanted to learn how ecosystem processes are influenced by global environmental changes."
Vargas is just the second University of Delaware faculty member to be named an Earth Leadership Program Fellow following the 1999 appointment of Nancy Targett, former president and dean emerita of the College of Earth, Ocean and Environment at the University of Delaware.