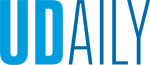 Looking back at 2020's good stories … yes, really
Article by Mike Chalmers Illustration by Jeffrey C. Chase | Photos by Kathy F. Atkinson, Evan Krape and Ashley Barnas | Video by Ally Quinn and Paul Puglisi December 28, 2020
UD thrived despite — even because of — the year's challenges
Good riddance, 2020.
It's a common sentiment these days, and why not? The global coronavirus (COVID-19) pandemic, its economic fallout, the year's widespread social unrest and an especially contentious election season are all good reasons to kick 2020 to the curb.
So, suggesting that there were bright spots in the year may seem like saying you enjoyed the music in the dentist's office during your root canal.
And yet, the unprecedented hardships of 2020 also brought out the best of the University of Delaware and shined a spotlight on the indomitable spirit of students, faculty and staff, who adapted quickly to the pandemic's new realities while staying committed to UD's values and mission.
What's more, there were also a lot of great stories about achievements and advances at UD, unrelated to the challenges of 2020. Here, in no particular order, are some of the most memorable stories from an unforgettable year.
Blue Hens to the White House
Culminating a lifetime in public service, Joseph R. Biden Jr. took his UD education all the way to the top of the political world by winning the 2020 presidential campaign. The 1965 graduate will become the 46th President of the United States when he's inaugurated on Jan. 20. Standing beside him will be his wife and fellow UD graduate, Jill Biden, who earned her bachelor's degree in 1975 and her doctorate in education in 2006. Watching the world's most famous Double Dels will be Valerie Biden Owens, the president-elect's sister, who earned her bachelor's degree from UD in 1967 and managed all six of his successful Senate campaigns. And given UD's expertise in public policy and other important fields, don't be surprised to see plenty of other Blue Hen interns and alumni flocking around the White House soon.
Academic achievements at UD
Academic excellence is central to the UD experience, of course, and that continued to be true in 2020. UD's Honors Program became the Honors College to reflect its prominence and promote building an even stronger program in the future. Many students and alumni earned prestigious scholarships and grants, including a Goldwater Scholarship, Fulbright Scholarships, Plastino Scholarships, National Science Foundation Graduate Research Fellowships, Energy Department Graduate Student Research fellowships and more. Graduate student enrollment hit a record 4,285 this fall as the Graduate College added two new programs, a doctorate in neuroscience and a master's/doctoral in education and social policy. And more great students are on their way to UD, thanks to the new Early College Credit Program that allows Delaware high school students to earn up to a full semester of college credits at no charge; more than 280 students are participating this year.
Researchers break new ground
UD's researchers logged a record $171.5 million in sponsored projects in 2019-20, and the current year is starting out strong, too. Seven UD faculty members are among the world's top 1% in citations, a measure of their far-reaching influence in the creation of new knowledge. The work of all UD researchers covers so many disciplines, it's almost impossible to capture all of them, though the new issue of the Research magazine comes close. Among the largest grants this year: $18 million from the National Science Foundation to create the UD Center for Hybrid, Active, and Responsive Materials (UD CHARM), $11.8 million from the National Institutes of Health to renew a Center of Biomedical Research Excellence (COBRE) grant for another five years, and $11.65 million from the U.S. Department of Energy to create the Center for Plastics Innovation at UD. With those and many more successes, it's no wonder several UD faculty were recognized by the National Academy of Inventors, the American Association for the Advancement of Science, the Guggenheim Foundation and many others.
Rankings recognize UD's excellence
It's gratifying when outside organizations notice UD's achievements, and 2020 continued to bring recognition of the University's efforts. UD remains one of the best higher education institutions in the nation, according to U.S. News and World Report in its 2021 Best Colleges Report. The magazine also ranked 18 UD graduate programs among the 100 best in the nation. They include the top-ranked physical therapy program and the 8th ranked chemical engineering program, while programs in the Joseph R. Biden, Jr. School of Public Policy and Administration and the School of Education are also prominently listed. Also, Poets&Quants ranks UD's Online MBA program as one of the "best of the bunch" worldwide.
UD competitors keep striving for victory
While intercollegiate athletics have largely been on hold this year, that doesn't mean there was no competition-related news. In February, senior Michaela Meyer shattered her own UD track record in the 800-meter run to become the first Blue Hen in history to qualify for an NCAA national indoor championship meet; the March event was canceled just as the pandemic hit, though. On campus, most of the Whitney Athletic Center opened to student-athletes this fall, and the rest will open soon. Renovations at Delaware Stadium are nearly finished, too. Other kinds of competition continued this year, such as UD's new esports league. A few weeks before the pandemic, UD opened the new Esports Arena in Perkins Student Center, and players soon adapted so they could keep competing virtually from home, posting strong records over the year. In addition, a couple of UD alumni also started the year with a huge win. Brett Veach, who earned a bachelor's degree in 2002 and a master's degree in 2004, is general manager of the Kansas City Chiefs, and Joey Bleymaier, a 2005 graduate, is on the team's coaching staff, so both were part of the Chiefs' victory in Super Bowl LIV in February.
No doubt, 2020 was filled with (hopefully one-of-a-kind) challenges, but the UD community demonstrated its characteristic grit and teamwork to overcome every obstacle and continue to thrive.
It's your move, 2021. We're ready for you.