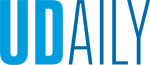 UD graduate programs among top in nation
Article by Adam S. Kamras Photo by Evan Krape April 10, 2020
Physical therapy retains U.S. News No. 1 ranking
In the 2021 edition of Best Graduate Schools, U.S. News and World Report has ranked 18 University of Delaware programs among the 100 best in the nation, including the top-ranked physical therapy program and 13 others in the top 50.
UD's physical therapy program has retained its No. 1 position, tied with the University of Pittsburgh and Washington University in St. Louis.
The University's chemical engineering graduate program retained its position among the top 10 in the nation, coming in at No. 8, while both the overall programming and individual offerings of UD's Joseph R. Biden, Jr. School of Public Policy and Administration and the School of Education are prominently listed.
"Once again, U.S. News and World Report has recognized the impressive array of outstanding graduate programs offered by the University of Delaware," said UD President Dennis Assanis. "These rankings amply demonstrate how UD is giving our community even more reasons to be proud. This is a testimony to the excellence and dedication of our students, faculty and staff who continue to advance our institution."
This year's report includes rankings of graduate programs in six major disciplines—business, education, engineering, law, medical and nursing—and specialty programs in the sciences, social sciences, humanities, health and other disciplines.
Following are the UD graduate programs, along with the respective rankings, evaluated in the 2021 edition of Best Graduate Schools:
Physical therapy, 1
Chemical engineering, 8
Public finance and budgeting, 16
Education policy, 24
Elementary teacher education, 25
Public management and leadership, 36
Clinical psychology, 37
Public affairs schools, 38
Environmental/environmental health engineering, 42
Biomedical engineering, 45
Engineering schools, 46
Education schools, 47
Materials engineering, 49
Mechanical engineering, 50
Electrical/electronic/communications engineering, 58
Computer engineering, 61
Civil engineering, 64
Part-time MBA, 97
Business, 107
Fine arts, 124
The list above only includes subject areas evaluated in this year's edition; other UD graduate programs have been ranked in previous years. The full listing of UD graduate programs ranked by U.S. News and World Report may be found on the Institutional Research and Effectiveness Rankings webpage.
The 2021 Best Graduate Schools rankings are based on statistical surveys of more than 2,000 programs and from reputational surveys distributed to more than 24,000 academics and professionals, conducted in fall 2019 and early 2020. Specialty rankings, beyond the U.S. News six major disciplines, are based solely on academic experts' ratings.
To learn more about graduate education at the University of Delaware, visit grad.udel.edu. Please note that the degree categories used by U.S. News might vary slightly from names of degree programs used by UD.
Thanks to the variety of disciplines recognized in this year's Best Graduate Schools, UD has expanded its already lengthy list of programs acknowledged through various other rankings as being among the best in the country. Additional information about UD rankings is available at the Institutional Research and Effectiveness Rankings webpage.