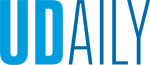 UD esports still competing
Article by Sean Diffendall Photo courtesy of Kevin Kendall November 20, 2020
Coronavirus pandemic doesn't stop UD esports teams
While the coronavirus (COVID-19) pandemic has hindered many traditional athletics programs, esports at the University of Delaware is still active and thriving, giving team members an outlet for competition and camaraderie. Fresh off its grand opening, the state-of-the-art Esports Arena in the Perkins Student Center temporarily closed when in-person operations halted in the spring. However, that hasn't stopped UD's competitive esports teams from a continued run of success.
"We are establishing ourselves as a solid national player in multiple titles, even without being able to be together," said Steve Kramarck, program director for UD Esports.
Unlike many in-person sports, esports competitors have the advantage of competing from wherever they are living — all that's needed is a reliable internet connection.
Pivoting to a virtual landscape
UD has a team for four leagues: Overwatch, Rocket League, League of Legends and Hearthstone. After the coronavirus shutdown, UD's four teams quickly adapted to the virtual environment. Student players with their own home setups were able to continue competing in a series of matches and tournaments.
After being the national runner up in the Electronic Gaming Federation (EGF) last year, UD's Rocket League team made it to the quarterfinals in the EGF Power Series in the spring. The UD League of Legends team continued a strong season, landing in the finals of the Collegiate Star League.
"The Hearthstone team's debut [in the spring] set a really good precedent for what we are capable of achieving," said Marcus Holly, captain of UD's Hearthstone team and a chemical engineering major. "We were the only undefeated team going into the playoffs at 8-0."
The fall semester presented new challenges, as teams switched strategies for recruitment and scrimmaging. Tryouts were held virtually through traditional online gaming platforms, Discord, and VOD reviews. Benchmarks — such as minimum game rankings — were put in place to keep the online tryout pool manageable. Ten new players were recruited across the four teams, representing a mix of first year, other undergraduates and graduate students.
Although teams are unable to come together in person, they are able to practice and scrimmage online. Team jerseys were mailed to new players.
"While we aren't capable of meeting or playing our matches in person at the moment, the communication among our team is as strong as ever and actually more frequent than in the past," said Holly.
Hearthstone recently wrapped up a solid fall season with another 8-0 record. The team fell in the TESPA Varsity series playoffs, but is still active in the TESPA Open 2 series. UD's Rocket League team is 6-1 and is tied for first place overall and first in the EGF Eastern Conference. The Overwatch team is ranked fifth among Independent Conference teams in the EGF. UD's Collegiate League of Legends team will begin its season in mid-January.
Homecoming challenge
In the absence of the usual tailgating and football game, UD's Homecoming had to be reinvented this semester. To fill that gap, Tony Doody, director of the University Student Centers, proposed an esports matchup against William and Mary, the team scheduled to compete against UD on the football field. William and Mary recently launched its esports program and joined the EGF, so the timing and synergy was a perfect fit.
Rooted in the spirit of friendly competition, UD faced off against William and Mary in a series of four titles: Rocket League, Overwatch, League of Legends and Super Smash Bros. UD collected wins in the Rocket League, Overwatch and League of Legends contests, but lost a close match in Super Smash Bros.
Throughout the week, matches were broadcast each night on the @officialEGF and @bluehenesports Twitch channels, with more than 5,000 people tuning in to watch. The Esports Challenge provided students with a new way to celebrate Homecoming Week, boost school spirit, and provide a sense of community and engagement.
Kevin Kendall, Rocket League team member and statistics major, said that the Homecoming Challenge brought a spotlight to the esports program.
"Homecoming was a good experience for our players to get the coverage and attention that we were not getting before," Kendall said. "We look forward to more events like that in the future."
Excitement, energy and pride was visible in the Twitch chat, as viewers praised and cheered on both teams each night.
Looking forward
As students and players look ahead to the 2021 spring semester, they are excited to return to campus and the Esports Arena.
"We are very eager for our new players to get to experience playing in the arena and establishing the bond that comes along with it," said Kendall.
Kramarck added, "Not being able to be together in the arena has slowed us down as far as some of our player development offerings and modules go. So we are looking forward to getting back together physically in the near future to continue to build the culture of this program."
The fall semester marks the first full year for the four esports teams. While it hasn't been a traditional year, it is an important one that will help to solidify the strength of this program for years to come.
For more information on esports, and to check out the full schedule of upcoming matches, visit the Blue Hen Esports website.