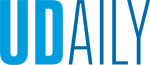 Congratulations, President-elect Joe Biden, Class of 1965: youtube.com/watch?v=x3jNuHjgOFA
Joe Biden elected president
Article by Diane Stopyra Photos by Kathy F. Atkinson, Evan Krape and Mark Campbell | Video by Paul Puglisi November 07, 2020
UD alumnus to become 46th President of the United States
The University of Delaware shapes the hearts and minds of leaders who go on to meet the needs of their communities, the nation and — now — the free world. Alumnus Joseph R. Biden, Jr. has secured the necessary Electoral College votes to become the 46th President of the United States of America, as reported by multiple media outlets including the Associated Press. The election results were announced on Nov. 7, already a significant date in Biden's history. Forty-eight years ago -- on Nov. 7, 1972 -- he was first elected to represent Delaware in the U.S. Senate. That campaign was managed by his sister Valerie Biden, who is also a UD graduate.
"The University of Delaware holds a special place in my heart," the distinguished Blue Hen said in a 2018 address to the UD community. "It was here that I was inspired to commit to a life of public service. And it was here I had great professors who convinced me I could — who made me believe I could make a difference."
UD President Dennis Assanis shared his congratulations through a letter to the University community.
"President-elect Biden's long and distinguished career in public service has provided an inspiring example of the power of a University of Delaware education," Assanis wrote in the letter. "What's more, our students, faculty, staff and alumni can look with pride that our nation will have a Blue Hen as President of the United States. While President-elect Biden serves in this new role, we look forward to continuing the important work of the Biden Institute and the Biden School of Public Policy and Administration at the University of Delaware."
UD's public policy and administration program prepares students for success, and alumni have served in municipal, state and federal offices. UD has produced mayors, governors, senators, house members, a vice president and, now, a president.
Biden was born in Scranton, Pennsylvania, and his family moved to Claymont, Delaware, when he was 10 so his father could look for a better job. After enrolling at UD in the fall of 1961, Biden got a taste for political affairs as a first-year student, when he served as president of his class. An avid athlete, he played defensive back on the Blue Hen football team during his first year. Biden majored in history and political science.
"There was no question he was smart," the late political science Professor David E. Ingersoll said in a 2008 story in UD Magazine. "When he put his mind to it, he could do anything."
One lesson internalized while on campus became especially impactful during a decorated political career. In 2014, during the latest of four Commencement speeches given at UD, the then-vice president addressed the tumultuous 1960s when he was an undergraduate student. The period included the escalation of the nuclear arms race, the increasing violence around the Civil Rights Movement and the assassination of President John F. Kennedy, which Biden said he learned about while standing on the steps of Hullihen Hall.
"While I was here at this great University, I had the good fortune to have professors who helped me put this chaos that surrounded us in perspective," Biden told the crowd, pointing specifically to the late political science Professor Paul Dolan. "They advised me, they challenged me, they helped me understand the change that was happening. But, most importantly, they argued that it was within our power to fix America because of the incredible foundation upon which this nation was built…. They gave me confidence in myself and confidence in the resiliency of the United States of America."
After graduation, this new-found confidence propelled Biden through law school at Syracuse University. It gave him the resolve needed to launch a political career when, after returning to Delaware, he won his first campaign for New Castle County Council. And it helped imbue him with the courage needed to carry on in the face of great personal tragedy. In 1972, Biden's wife and young daughter were killed in a car crash while on their way to buy a Christmas tree. From the hospital where his two sons fought for their lives, he was sworn in as one of Delaware's U.S. Senators, becoming the fifth-youngest person to hold a seat in the Senate. (The boys survived the crash, and the eldest, Beau, went on to become the 44th attorney general of Delaware. In 2015, at the age of 46, he died of a brain tumor.)
During his six-term tenure in the Senate, Biden served 17 years as chair or ranking member of the Judiciary Committee, 12 years as chair or ranking member of the Foreign Relations Committee and he did much to advance the work of social justice. Especially notable was his co-sponsorship of the watershed Violence Against Women Act, which designated $1.6 billion for investigating and prosecuting gender-based crimes.
Throughout his 36 years of service in the Senate, Biden maintained a connection with his alma mater. In 1984, he was inducted into UD's Alumni Wall of Fame. In 2003, Biden visited campus to participate in a special edition of MSNBC's Hardball College Tour, where he took foreign policy questions from journalist Chris Matthews and from students. "You're going to be the greatest generation," Biden said to a new class of Blue Hens, citing their commitment to service. He also told the crowd he did not believe there is a perfect candidate for president: "I think there is the right message." Sixteen months after this appearance, UD awarded Biden an honorary Doctor of Laws degree for work as a "tireless public servant."
In 2008, Democratic presidential nominee Barack Obama selected Biden as his running mate and, with a message of hope and change, they captured the White House for two terms. As 47th vice president of the U.S., Biden oversaw an $840 billion economic stimulus package; he shaped foreign policy on Iraq, Afghanistan and other conflict areas; he championed policies to protect the middle class; and he became widely recognized for his efforts at bipartisanship.
During his tenure as vice president, Biden also maintained his campus outreach. In 2011, he gave his Senatorial papers to UD's Morris Library, where they are being archived, and he delivered a lecture on the Constitution and citizenship to a crowd of 650 in Mitchell Hall. In attendance was Biden's wife, Jill, who earned her bachelor of arts in English and doctorate in education at UD. Biden's sister, Valerie Biden Owens, also graduated from UD, served as vice chair of the Biden Institute and has been an important member of her brother's political campaigns.
"Our Constitutional system does not teach intransigence, or stonewalling, or refusing to accommodate the views of other Americans," Biden said. "The greatness of our Constitution is the promise that every voice will be heard, because our government processes were designed to blend these voices together — not always in harmony, but ultimately in unity."
In 2017, Biden became the founding chair of UD's Biden Institute, a research center that develops public policy solutions for some of the nation's toughest domestic problems, including civil rights, environmental sustainability and violence against women. At the Gore Recital Hall in the Roselle Center for the Arts, Biden expressed excitement for the institute, a destination for scholars, activists, policymakers and other national leaders. (Biden stepped down from the position before announcing his run for the presidency.)
"I do have an interest in changing the country for the better," he said. "And I can think of no better group of people to do that with than the incredible faculty and staff here at the University."
The following year, UD announced the renaming of its nationally ranked School of Public Policy and Administration, which houses the aforementioned institute, as the Joseph R. Biden, Jr. School of Public Policy and Administration. In this space, faculty, staff and students conduct and analyze interdisciplinary research to inform decision making and improve communities in Delaware and beyond.
"My hope is the Biden School will inspire this and future generations of young leaders," Biden said in an address to members of the UD community. "And that it will stand for not only excellence in academic study but also for a return to decency and civility in our nation's public debate."
In 2019, Biden announced his candidacy for president, and he later selected California U.S. Sen. Kamala Harris as his running mate, the first Black woman and the first Asian American on a major party presidential ticket.
Before this campaign became a reality, in 2016, Biden attended the inauguration of Assanis, the University's 28th president. At this ceremony, the future commander-in-chief expressed optimism for the ability of UD students to, under visionary leadership, translate research and discovery into "greater measures of happiness and meaning as well as productivity — not just for us, but for the world."
Now, as Biden gears up for his own inauguration, he will bring this sense of hope and optimism — taught by his parents and reinforced at UD — to the highest American office. And he will have the opportunity to translate family and Blue Hen values of respect and dignity, service and openness to a new role as leader of the free world. Come January, for this distinguished alumnus, protecting the flock will take on a whole new level of meaning.
"We are the most unique nation in the history of the world," Biden said in that 2016 speech. "That notion was reinforced by my parents, who taught me that what Americans value most is quality, justice and fairness.….Everything I learned here at this University, the women and men I was exposed to, gave me confidence that what I had been taught was right."