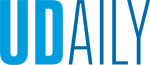 New esports gaming arena opens: youtube.com/watch?v=Lzrb05dNymE
New Esports Arena opens at UD
Article by Abigail Phillips and Cindy Hall Photos by Evan Krape | Video by Ally Quinn and Paul Puglisi February 21, 2020
University community invited to get in the game
A new state-of-the-art Esports Arena glows blue on the first floor of the University of Delaware Perkins Student Center. This highly anticipated initiative brings esports to campus with a high-tech facility where UD's first-ever varsity gaming team will take center stage.
"It is the place where UD spirit will come alive," UD President Dennis Assanis told a crowd of students, faculty, staff and kindergarten-through-12th grade school officials at the grand opening Friday, Feb. 21. "We're going to create a new type of formidable Blue Hen competitor."
The new facility will be free to the University community as a place where serious competitors and casual gamers alike can access a range of gaming titles, from Fortnite to League of Legends to Rocket League — 25 in total.
The arena will also support high-level competition for UD's varsity esports teams as they battle other colleges and universities across the country.
"Today is truly a wonderful moment for UD and in particular for our efforts surrounding student engagement and student success," said José-Luis Riera, vice president for student life. "This space enables us to take an otherwise solitary experience and create an environment where students can come together and grow together while representing our institution. It's truly a win-win."
Steve Kramarck, program director for UD Esports, explained that while organized video gaming has been available to students through clubs, having a competitive program and dedicated facility will boost school spirit, pride and community.
"We are looking forward to bringing a wide array of Blue Hens together in our new space," said Kramarck. "We anticipate a vibrant, inclusive and exciting atmosphere that will help build a positive esports culture on campus."
"Playing for a team that's associated with the school is so cool," said John Kim, Class of 2020 sport management major, who goes by the in-game name "kaMba" as captain of the squad in League of Legends, a fantasy-fueled virtual battlefield featuring superpowered characters. "I get to challenge myself against some of the best players in the country, something I couldn't do in high school. It really forces you to pay attention, to have that drive to constantly be learning, or you'll fall behind."
Collegiate esports is quickly growing, with more than 170 U.S. colleges running varsity esports programs, according to the National Association of Collegiate Esports. Tony Doody, director of University Student Centers at UD, said he hopes that esports will bring national exposure to the University of Delaware through tournaments and broadcast production.
But gaming doesn't just provide a source of fast-fingered competition for students. It instills many skills essential for career success, according to proponents.
"Esports can help prepare students for careers in any field," said Doody. "It requires critical and creative thinking, teamwork and problem-solving, leadership, strategic planning and analytical processing."
The burgeoning field of gaming is opening up career opportunities for students in a range of areas — from game theory to broadcasting, software design and business development — and UD faculty and administrators are exploring ways to equip students for success with an expanded game curriculum, including a new interdisciplinary undergraduate gaming major under consideration for possible implementation in fall 2021.
Interest in gaming on campus is already significant, with more than 450 members in the Video Gaming Tournament Club and an additional 450 members in the Casual Gaming Club. What's more, the University's game studies minor has more than quadrupled in size since it was introduced in 2015.
The Arena
Angled and edgy, the front of the esports space boasts a backlit marquee adjacent to the Student Center welcome desk to check players in before entering. Inside the 1,800-square-foot arena sit 33 high-performance HP Omen PCs with comfortable competition chairs and a glass partition strategy room for team meetings, video review and training workshops. A broadcast booth integrates multiple camera views and microphones for student "shoutcasters" (esports nomenclature for broadcasters) to provide live play-by-play entertainment during matches.
UD Esport Teams
Starting this spring, UD will compete in four esports titles — Rocket League, Hearthstone, Overwatch and League of Legends. The teams will practice, strategize and compete in the new Esports Arena, playing on an elevated stage with six dedicated PCs. Much like traditional athletes, players will be supported with coaches, leadership development programs and nutritional counseling.
"We are excited to showcase these elite players and to provide a competitive platform for the next era of Blue Hen champions," said Kramarck.
Delaware Esports will be competing in several national leagues including the Electronic Gaming Federation (EGF), Tespa, and Collegiate Starleague, with matches broadcast live in the arena and also streamed on Twitch and YouTube. UD teams have already had plenty of practice, with strong showings in fall and winter tournaments.
"We look forward to seeing these students proudly represent our University in national competition," said Doody.
"Every day we see admissions tours stop in front of the arena and are pleased at the enthusiasm and excitement this initiative is generating among prospective Blue Hens," added Doody. "With tremendous international appeal and a swelling of regional interest at the high school level, UD is poised to be a leader in the esports revolution."
For More Information
For more information about all things UD esports including players, schedule, arena hours and game titles, visit www.bluehenesports.com and sign up for the esports newsletter.