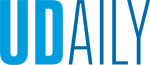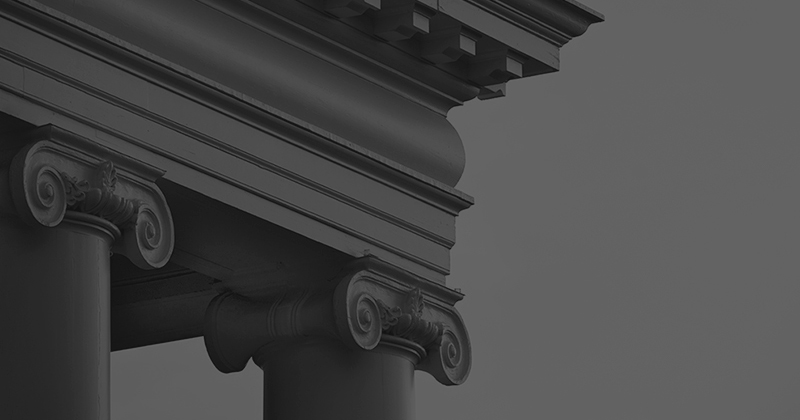 Addressing racial prejudice
Article by College of Arts and Sciences communications staff September 14, 2020
UD community invited to participate in project, symposium, speaker series
In response to continuing occurrences of violence and systemic racism throughout the nation and the growing racial justice Black Lives Matter movement, and in order to address instances of racial prejudice and implicit bias on campus, University of Delaware faculty, staff and students have initiated a new grassroots Antiracism Initiative at UD.
The initiative is co-chaired by Theodore Davis Jr., professor of political science and international relations and of Africana studies, Lynnette Overby, professor of theatre, and Alison Parker, the Richards Chair of History and department chairperson. Its initial planning meeting on Aug. 26 drew 150 people who joined the steering committee.
"The University of Delaware leadership is in partnership with this effort and supports the ongoing work by this dedicated group of faculty, staff and students in forming the Antiracism Initiative," said Michael Vaughan, interim vice provost for diversity and inclusion. "We are grateful for this grassroots effort to address difficult, timely and critical issues and for the wide support this initiative has already garnered on our campus. We look forward to its continued growth, success and impact."
The steering committee is open to all UD faculty, staff and graduate and undergraduate students who are willing to commit themselves to taking specific action by serving on (or chairing or co-chairing) a subcommittee. To register your interest in getting involved with the initiative, please complete this form.
If any members of the University community do not see a subcommittee that aligns with their vision of what needs to be done, they are invited to sign up for the Antiracism Initiative at UD and add a new subcommittee. The subcommittees that have already been established are listed at the end of this article.
The list of subcommittees represents a combination of work that is already happening on campus as well as new work that is going to be undertaken. The Antiracism Initiative at UD aims to provide a higher profile for this work and will help secure more interdisciplinary, cross-college collaborations.
UD is now joining other universities who have participated in the Universities Studying Slavery project, in which institutions of higher learning are taking the lead in ensuring that we have a just and equitable society.
Considering recent injustices and the long list of shootings and other violent attacks on Black Americans by those who believed they could take the law into their own hands, as well as natural disasters and the global pandemic exposing racial disparities, many individuals and institutions in our society have pledged to become anti-racists and to sever ties with systemic racism, the leaders of the initiative said.
The goal of the Antiracism Initiative at UD is to bring together like-minded individuals to take action against systemic racism and contribute to the reduction of racial disparities on campus and the larger community.
Coming events
The initiative members will be coordinating a series of campus-wide discussions to grapple with and remedy racial bias at UD, beginning with two events in September.
The first event launches a 2020-2021 speaker series titled "Racial Justice Through Collaborative Programs and Projects," sponsored by the Community Engagement Initiative, Office of Diversity and Inclusion, Faculty Senate, African Heritage Caucus and the Antiracism Initiative.
The initial speaker series' virtual symposium begins at 4 p.m., Wednesday, Sept. 16, and will feature Black faculty and professional staff at UD who can provide a historical view, from their perspectives, of how race, race relations and racism have evolved on campus. They will also address issues that are still unresolved and discuss how we can address them in the future.
More information on the speaker series, which will continue through May, and how to register is available at this website.
The second event is the Department of History's Speaks-Warnock Symposium on the History of Race and Racism at the University, which begins at 12:30 p.m., Tuesday, Sept. 29. It will feature professors from other campuses that have undertaken similar projects to explore the history and legacies of slavery, race and racism, as well as the unacknowledged displacement of indigenous peoples from their lands. The Antiracism Initiative at UD plans for a similar multiyear historical exploration and reckoning to occur at the University of Delaware, as well as to develop a plan for repair and antiracist activism for the future.
For more information or to register for the Speaks-Warnock Symposium, visit this website.
Subcommittees currently established
Following are the subcommittees the initiative has developed:
University of Delaware's Black Male's Research and Support Initiative, Associate in Arts Program Outreach, Collaborative to Diversify Teacher Education, Cross-Listed Team-Taught Course Creation: Race and Inequality in Delaware, Cross-Listed Team-Taught Course Creation: Global History of Racism, Indigenous Programming, Asian American Studies Programming, Student INTERNSHIPS and Archives/Digital Research Options for Race and Racial Injustice, Monument/Un-Monument/Public Art Commemorating UD's Participation in Segregation & Racial Inequality, First State Second Chance UD Prison Education Program,
Also: Antiracism, Intersectionality and (Mental) Health, Marketing, Organizing and Protesting, Restorative Justice/Transformative/Justice/Racial Justice Healing Circles, Training to Combat Racism in the Classroom for Teachers and Students, Decolonizing/Indigenizing and Deconstructing (de-policing?) Syllabi, Welcoming of Students and Staff of Color to Campus and Creating Mentorship Opportunities, Environmental Justice and Community Restoration, Anti-Racist Curriculum in PK-12 Schools, DACA & Undocumented Students Support, Outreach to Del-State & HBCUs, Antiracism Programming, Community Engagement Initiative - Antiracism Projects, Supporting Racial Minorities in the Promotion and Tenure Process, UD Curricular Changes/General Education (University-Level General Education Requirements) Regarding Antiracism, Unequal Justice Project in Delaware - Delaware Historical Society, Recruitment of Diverse Undergraduates, Addressing Barriers to Participation in STEM of Historically Underrepresented Students, Undergraduate Concerns Committee, and Supportive Ally (for those not able to commit to a subcommittee at this time).
If any members of the University community do not see a subcommittee that aligns with their vision of what needs to be done, they are invited to sign up for the Antiracism Initiative at UD and add a new subcommittee.