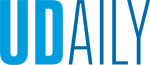 UD diversity, equity efforts coordinated in central office
Article by UDaily staff November 20, 2020
Fatimah Conley to lead Office of Institutional Equity, Diversity and Inclusion
Diversity activities across several University of Delaware areas have been integrated into a central Office of Institutional Equity, Diversity and Inclusion (OIEDI) to improve coordination and better leverage assets in this important area, University President Dennis Assanis announced today.
"The University of Delaware is deeply committed to addressing the challenges in our society that affect equity and social and racial justice," Assanis said. "We know that more must be done in this ongoing fight, both nationally and at the University. Last month, when we announced the appointment of Fatimah Conley as our interim chief diversity officer, I noted that we must be strategic and innovative in the use of our resources so that we can maximize our effectiveness and our impact. This reorganization is the next step in that process."
The UD Office of Institutional Equity, Diversity and Inclusion will be led by Conley, who serves as senior adviser to the president on this topic, and it will encompass all the units primarily responsible for all diversity, equity and inclusion initiatives at the University, including
the Vice Provost for Diversity, who works to advance the University's academic mission and goals in this area;
Student Diversity and Inclusion, which is committed to providing programming, advocacy, services and support resources throughout Student Life;
the Center for Black Culture, which creates a supportive environment for Black students and other underrepresented students and works to educate the larger community on their challenges, needs and interests;
the Office of Disability Support Services, which supports the academic experience of individuals with disabilities; and
the Office of Equity and Inclusion, which provides leadership and support in creating an equitable, diverse and inclusive working and learning environment.
"The social and racial justice issues facing the University and the country are not new. Systemic inequities and disparities have always existed in America," Conley said. "For decades, many UD faculty, students and staff have been dedicated to doing the critical, progressive and challenging work of improving the cultural climate at UD. This restructuring is the next step in renewing and enhancing the University's commitment to the values of diversity, equity and inclusion that lie at the heart of our mission. I look forward to working closely with this talented team in the days ahead."
As part of the restructure, which has the full support of Provost Robin Morgan and Vice President for Student Life José-Luis Riera, the specific units will be able to better leverage staff talents and resources; enhance coordination of campus-wide activities, initiatives and programs; and more holistically maximize progress, impact and service within the University community.
"All the individuals working in these units bring a wealth of diverse interests, talents and expertise to the tasks at hand," Assanis said, "but they all share a common commitment to the importance of this work and its lasting impact on our University."
Student leaders such as Samantha Bingaman, president of the Graduate Student Government and a master's degree student in marine policy, have expressed support for this decision. "This year, the graduate student body has renewed our emphasis on advocating for the betterment of our entire community and keeping our administration accountable," Bingaman said. "With the merging of dedicated staff into one OIEDI, we are optimistic about this step and the crucial diversity improvements this streamline could soon bring to UD. We hope to work with the talented Fatimah Conley and her staff at every step of the way."