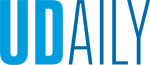 Ranking among the nation's best
Article by UDaily staff September 14, 2020
UD once again recognized among top public universities in the nation
The University of Delaware continues to be listed among the best higher education institutions in the nation. U.S. News and World Report, in its 2021 Best Colleges Report released Sept. 14, lists UD as No. 40 among the nation's top public universities.
That rank ties UD with Auburn University, University of Arizona, University of California-Merced, University of California-Santa Cruz and University of Utah, three of which are members of the Association of American Universities (AAU)..
"At UD, we are committed to providing outstanding educational experiences and engaging opportunities for all our students," UD President Dennis Assanis said. "As our dedicated faculty and staff and our talented students continue to uphold standards of academic excellence, these rankings highlight positive momentum and outcomes in a number of areas, including our impressive graduation and retention rate, loyal alumni giving in support of the University, and increasingly positive assessment among our peer higher education institutions."
The U.S. News rankings are based, in part, on several areas where UD shines:
UD's four-year graduation rate places it fourth in the nation among other primarily residential four-year public institutions, as noted in the recently released Chronicle of Higher Education 2020-21 Almanac;
In support of accessibility and affordability, the University has increased undergraduate financial aid by 43% since 2016; and
Alumni have demonstrated consistent engagement and support, notably in the highly successful $750 million Delaware First campaign, which surpassed its goal ahead of schedule thanks to the support of more than 92,000 generous donors, including alumni.
The U.S. News rankings lists UD as 97th among 389 public and private universities considered national institutions. As one of the nation's oldest universities and one of the few institutions nationwide with Land Grant, Sea Grant and Space Grant missions, UD's Carnegie classification among "R1: Doctoral Universities – Very high research activity" places it in the top 3% of all U.S. universities and colleges.
In its latest ranking, U.S. News also recognizes several academic programs and initiatives at UD (most in the top quartile), including:
7th (out of 32) in Best Chemical Engineering Programs (among programs where the highest degree offered is a doctorate);
53rd (out of 206) in Best Engineering Programs (among engineering programs whose highest degree is a doctorate);
96th (out of 481) in Best Computer Science Programs (new this year);
97th (out of 511) in Best Business Programs; and
63rd (out of 142) in Best Colleges for Veterans.
The factors that are used in the U.S. News rankings vary from year to year as various criteria are weighted differently and other criteria are added or eliminated. Of note, changes to methodology over the past three years have added significant complexity to the resulting profile and understanding of how institutions are being ranked with a mix of criteria. For example, an increasing focus on social mobility amplifies the scoring impact of Pell grant student recipients at various institutions, as well as data on graduate indebtedness. These changes may considerably alter ranking outcomes, with less weight given to SAT/ACT scores, high school class standing and alumni giving rates than previous years. Other ranking factors include graduation and retention rates, undergraduate academic reputation, faculty resources and financial resources per student.
The latest U.S. News rankings are only for undergraduate programs; graduate program rankings are released each spring. Earlier this year, U.S. News included 18 UD graduate programs among the top 100 in the nation, including the No. 1 ranked Physical Therapy Program and 13 others in the top 50.
More information on additional UD rankings is available on the Institutional Research and Effectiveness Rankings website, including several "Best Value" rankings by such outlets as Forbes, Kiplinger's and MONEY.