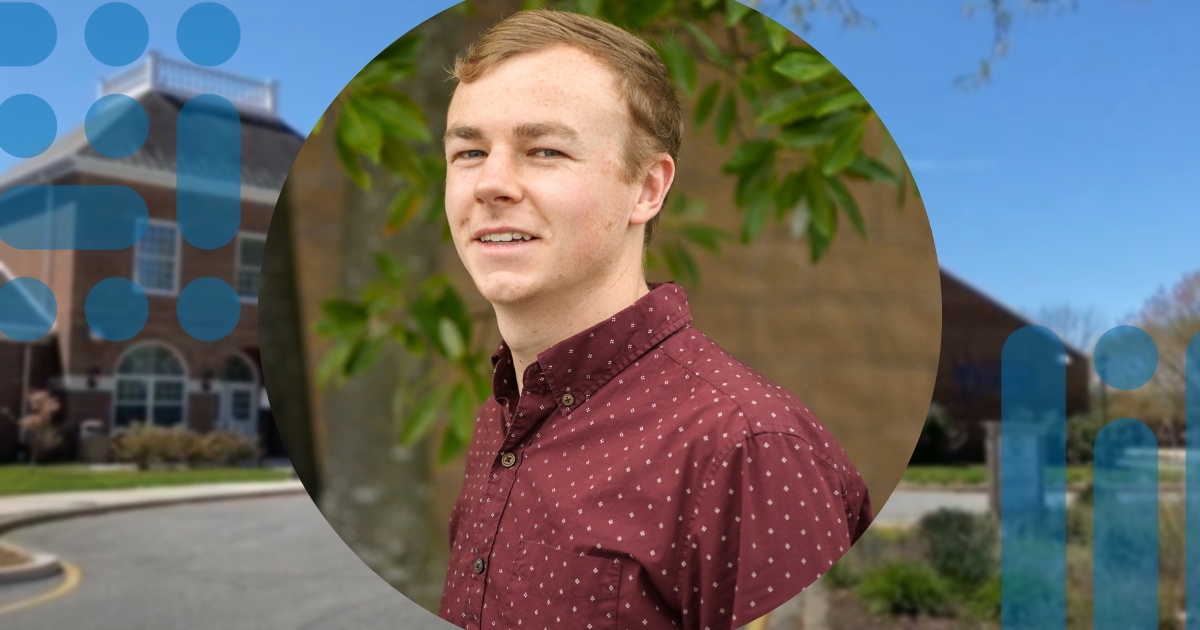 A new face joins Kent County Agricultural Extension
January 17, 2023 Written by Katie Young, Digital Content Specialist
Kent County Cooperative Extension welcomed a new Agent just before the new year! In November, Drew Harris joined the University of Delaware Cooperative Extension family at the Paradee Center in Kent County, stepping into the role of Agriculture Extension Agent.
Drew graduated from Delaware Valley University, where he majored in Ag Business with a minor in Crop Science. While at Delaware Valley, he also performed undergraduate research on corn varieties and nitrogen-fixing bacteria while running cross country, serving as a resident assistant and being a member of Alpha Gamma Rho, an agricultural fraternity.
He spent the last two years at Growmark FS, LLC in Milford, providing crop protection and fertilizer recommendations for turf, row crops and wildlife plot customers, and assisting salespeople on pricing items. This included understanding seed and crop protection products, maintaining inventory, placing orders to meet customer demand, and coordinating with salespeople and customers on new products.
Drew is already familiar with UD Cooperative Extension as a former member of the Delaware 4-H Youth Development Program in Kent County, where he focused on livestock and poultry project areas. He was also a two-term teen member of the Kent County 4-H Livestock Advisory Committee, helping to direct, teach and oversee youth livestock education program activities. He currently serves as an assistant superintendent in the Poultry Department at the Delaware State Fair.
"I am beyond excited to begin my work as an Extension agent," Harris explains, "and I look forward to working with growers and serving the stakeholders of Kent County."
Drew Harris is based out of the Paradee Center in Dover, Delaware and can be contacted by email at raharris@udel.edu or by phone at 302-730-4000.