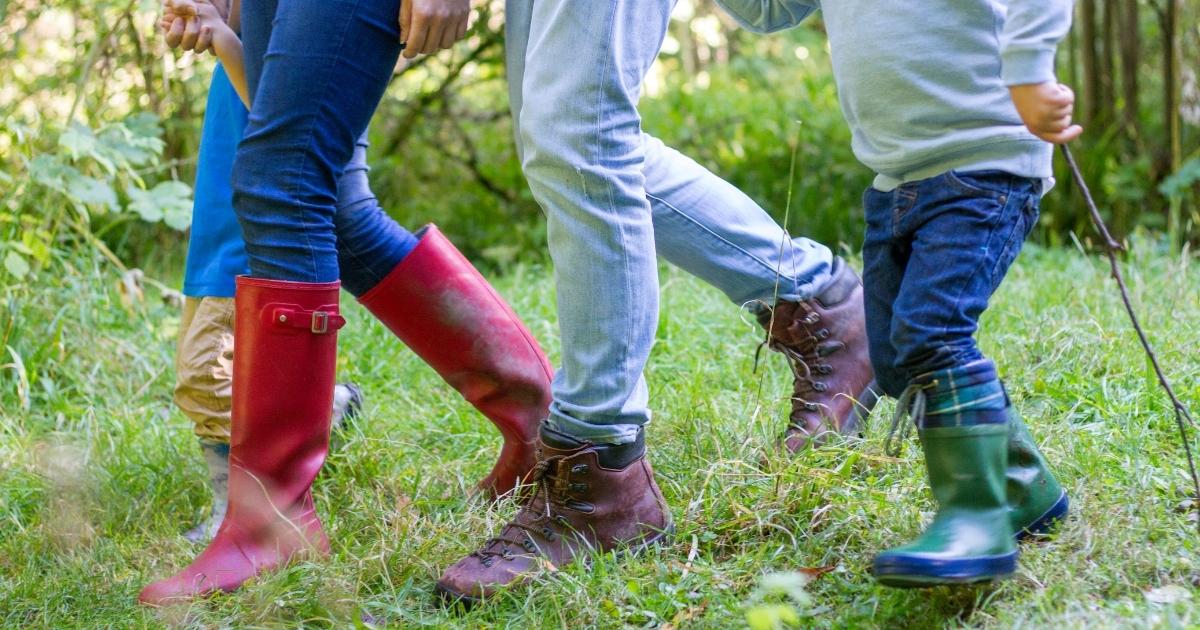 Fun Ways to Increase Physical Fitness
May 25, 2022 Written by Karen Johnston, NCC Extension Director, Extension Educator
During this season of proms, sporting events, college graduations and field trips, it's important to take time for ourselves, our families and friends to have some fun. May is also mental health awareness month and physical fitness month so let's combine the two ideas to create healthy opportunities for your family.
Sometimes it's tough to schedule our fitness and relaxation efforts, but here are some facts to help motivate us to do this. Did you know that being outside in nature has been shown to boost our mood significantly? There are many reasons, plus research has been done that note that brains have higher levels of serotonin (the body's natural mood stabilizer) when participants receive direct sunlight and fresh air regardless of the temperature. Getting outside is helpful for relieving stress, while exercise increases dopamine levels naturally, helping us feel good about ourselves and our lives.
Once we get outside, what should we do?
Taking a 15-30 minutes walk at least three days a week is always a great option.
If you're feeling more adventurous, throw in some skipping, sprinting or hopping challenges to get your heart rate up and keep your kids guessing.
There is also a growing movement of picking up litter while jogging (plogging) or biking or hiking (plikking). These are great ways to have fun alone or with friends, be outside and help the environment at the same time!
Schedule a day to clean your neighborhood and have the community participate.
Gardening is also an excellent activity that gets us outside in nature and creates a beautiful outdoor environment while getting our muscles moving.

Here are a couple more tips:
Schedule your outdoor time on your calendar; record that you did it before you go to bed at night and congratulate yourself.
Remember, youth should be active 60 minutes a day.
The adult goal is 150-300 minutes per week.

(about a third of that should be vigorous; getting our heart rate up, with breathing increased and large muscles are engaged)

You don't need equipment or to spend money on a gym. Getting a pair of new sneakers and a water bottle is all you need to get started.
Fun bone-strengthening activities include skipping, hopping and jumping. Play Simon Says or set up an easy obstacle course in the yard or a nearby field. Skip or hop every 5 minutes or so to add to the intensity.
Playgrounds and tree climbing offer muscle-strengthening activities for younger (and older) folks.
There is really no age limit on fitness and playing outside! You can be nine days old or 99 years old and you will reap the benefits by feeling happier, less stressed and overall healthier.