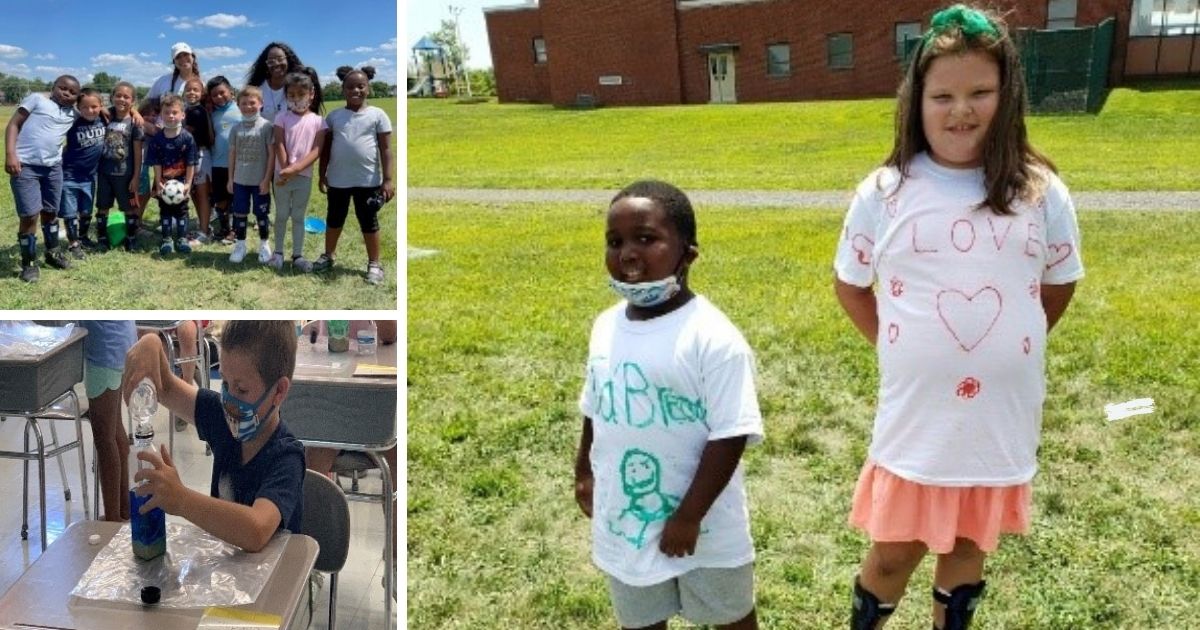 September Spotlight: Eisenberg Elementary Afterschool Club
September 30, 2021 Written by Eisenberg Elementary Afterschool Club
The 4-H afterschool program at Harry O. Eisenberg Elementary School has been an integral part of the Colonial School District for the last three years. Federally funded by the Nita M. Lowey 21st Century Community Learning Centers program and partnered with the Police Athletic League of DE, Inc. and Summer Learning Collaborative, the program services students from both Eisenberg and Castle Hills Elementary.
With our 21st CCLC programs, we strive to improve academic performance and school attendance, build strong connections between the school and families and increase the capacity of participants to become productive adults. The program meets every Monday through Friday during the school year, from 3:30 p.m. to 5:30 p.m. Each day, participants are provided with homework help, a free meal, opportunities for physical activity and fun interactive STEAM activities. We also offer a full-day program for six weeks each summer. The summer program includes all the fun of the afterschool program while also adding learning opportunities to combat summer learning loss.
Even though COVID prevented us from taking field trips this summer, we enjoyed having the opportunity to interact with each other in person after a long school year of virtual programming. With the 2021-2022 school year starting, we are looking forward to all the fun possibilities it may bring!