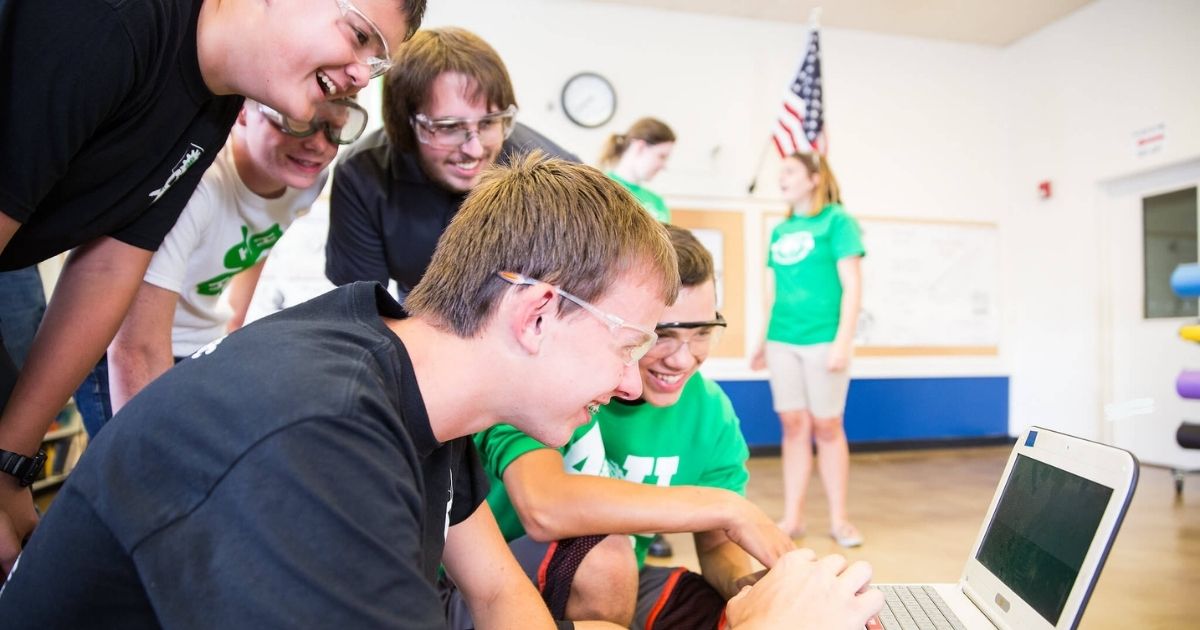 A Galactic Quest for 4-Hers!
October 11, 2021 Written by Jenny Trunfio, 4-H Youth Development Program Coordinator | Photo by National 4-H
For more than 15 years, October has been dedicated to Science, Technology, Engineering and Math (STEM) in the 4-H world. Since 2008, National 4-H Council has released a challenge kit for youth to learn and develop a passion for STEM topics through fun, engaging, hands-on activities.
The 2021 STEM Challenge is Galactic Quest. This challenge helps youth explore the history of humans in space, what technology is needed to survive in space and the challenges humans can experience while orbiting the earth. Kids learn basic STEM skills while engineering a robotic arm to plant and harvest crops in an area or building a telescope. Also included in this year's challenge is a computer science activity to learn more about cyber security and decoding. This year youth will explore space while learning about physics, engineering, space agriculture and cyber security.
Our galactic quest has four different activities – Stellar Optics, Astro Adventures, Cosmic Claw and Cipher Space. Kids start by looking up – at the stars. How does a telescope work and does light pollution affect what we see in the night sky?
In Astro Adventures, youth collect resources and add spacecraft to their fleet to expand their influence on the solar system. Youth work together to plan and engineer a robotic arm to enable space explorers to cultivate food to sustain themselves. And Learning about cybersecurity will benefit everyone as youth use a cipher wheel to encrypt and decipher coded messages from their team.
All of these activities can easily be done at home with your family or in a group setting! Each Galactic Quest kit comes with materials to complete each of the four activities, youth guides and a facilitator guide to help parents, caregivers and educators guide each challenge.
Visit shop4-H.org to start your own Galactic Quest by ordering your STEM Challenge kit or contact your County 4-H Educator for information and dates for the county STEM Challenge event and to learn more about 4-H STEM opportunities in your county!