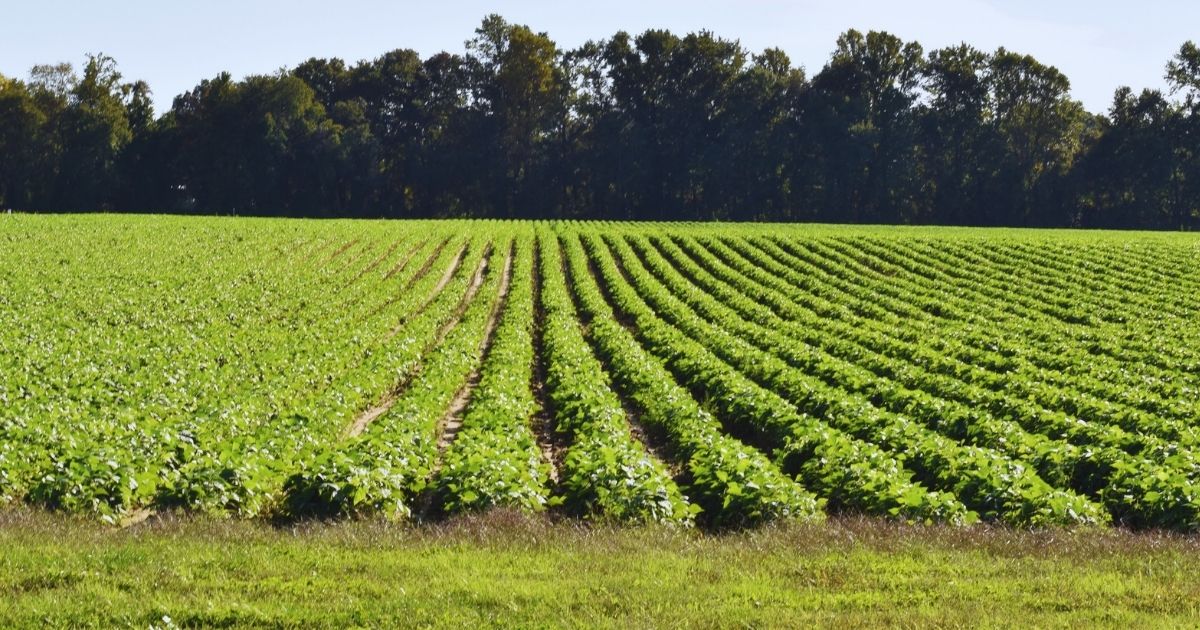 From field to store: Processing vegetable production in Delaware
September 03, 2021 Written by Emmalea Ernest, Scientist - Vegetables & Fruits
As you drive around, do you look to see what's growing in the fields you pass? Does the sight of farm equipment in a field catch your eye and make you wonder what's going on? If you are a farm watcher, southern Delaware offers a chance to see crops and equipment that you'll encounter in few other places. That's because Delaware has the largest acreage of processing vegetables in the region.
Sweet corn, green peas, lima beans, cucumbers, spinach, green beans and tomatoes are all grown in Delaware for freezing, canning or pickling. Vegetable processing companies contract with farmers to grow these crops. The processing companies usually handle harvest since specialized machines are used to pick processing vegetables. Delaware's level fields and sandy soils are able to handle this large equipment better than other areas in the region. Careful farm watchers might get a chance to see snap bean harvesters moving through the crop or a parade of pea and lima bean viners traveling from one field to the next.
Peas are one of the earliest crops planted in the spring, with fields sown in late February some years. Harvest begins in late May and continues through June. Because they can go from perfect to overmature in less than a day, processors carefully monitor the progress of the pea crop to time harvest for maximum quality.
Green beans are planted from May through July and harvested from early July through October. Both round podded and flat podded types are grown in Delaware.
Lima bean fields can be identified by the clusters of small white flowers that are visible poking from the tops of the plants. They are a crop that you are unlikely to encounter outside the Delmarva Peninsula and Delaware produces more lima beans than any state besides California. Most of the lima beans grown in Delaware are the green baby type and are destined for freezing. Like peas, lima beans are harvested at the succulent seed stage. Shelled succulent peas and lima beans are very perishable, which is why they are marketed frozen or canned.
Processing vegetable production has a long history in Delaware that goes back more than 100 years. The processing vegetable companies that are buying Delaware-grown produce today are Hanover Foods, Seabrook Brothers & Sons, S.E.W. Friel, B&G Foods, Furmano Foods and The Pictsweet Company. Some of these companies' products are sold under their own label and some pack private label (store-brand) products for grocery stores.
When you think of buying local produce you might think of something you'd buy at a farm stand or farmer's market, but in Delaware it is nearly certain that you can find several Delaware grown vegetable products in your local grocery store's frozen and canned aisles!