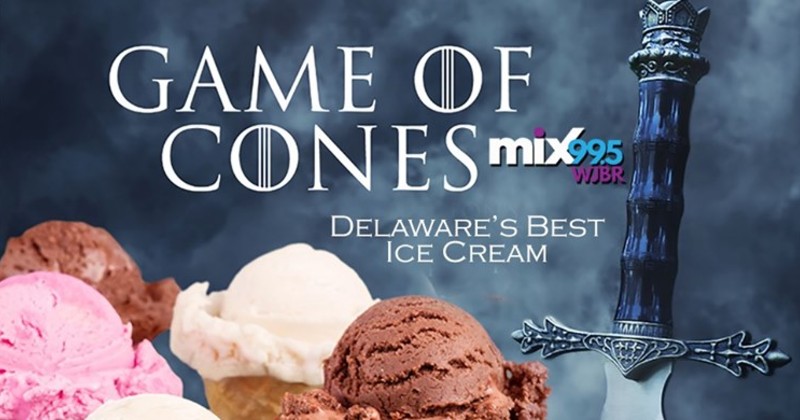 Student-made ice cream wins big
September 14, 2020 Written by Lauren Bradford
UDairy Creamery named "Delaware's Best Ice Cream"
Our student food entrepreneurs can now add another accolade to their resumes. Always a fan favorite, the UDairy Creamery claimed the title of "Delaware's Best Ice Cream" in the Mix 99.5 WJBR Game of Cones contest. UDairy Creamery ice cream is made with milk from the cows on the University of Delaware's on-campus farm, and flavors are developed, produced and sold by students.
"This is a sweet win for the students that work so hard to create unique and delicious flavors. They pride themselves on their crazy concoctions and it's great to see that recognized. We are honored to be part of a contest with so many great local creameries and ice cream shops," said Melinda Shaw, Director of Creamery Operations.
Each year, the Creamery hires more than 100 undergraduate student employees who gain experience in product development, operations management and customer service. They develop and produce ice cream and other dairy products, supervise the storefront and serve at events on campus or on the Moo Mobile.
Ice cream, cheese and other products are processed in the 3,600 square foot Charles A. Genuardi '70 and Patricia Genuardi Food Innovation Laboratory in the College of Agriculture and Natural Resources' newly renovated Worrilow Hall. The space includes a test kitchen and state-of-the-art dairy processing equipment. Students gain entrepreneurial skills and food science experience that open up a variety of career opportunities after graduation.