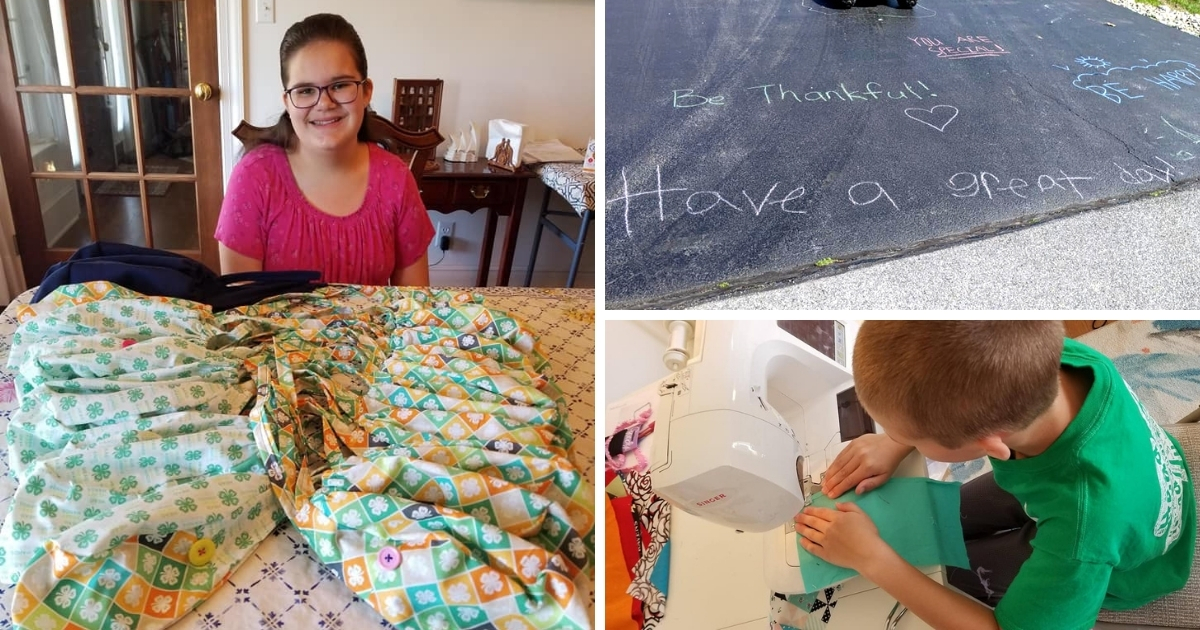 4-H youth rise to the challenge
September 21, 2020 Written by Ernie Lopez, 4-H Youth Development Extension Specialist
What do you have when you have hundreds of teens come together to practice generosity, belonging and kindness? You have the state's most extensive youth development program, a "green giving machine," known as the Delaware 4-H!
In the time of social distancing, youth who feel the desire to "belong" are thriving in Delaware 4-H. These young people focus on making the best better despite quarantine restrictions and changes to their lives. Even now, Delaware 4-H embraces young people from all backgrounds across the state and places a premium on service.
Year-round, members demonstrate their willingness to serve others by volunteering in their local communities and not-for-profit organizations. Many receive recognition and appreciation for their time and dedication. During quarantine, these incredible young people have been writing cards and making masks / other PPE for people in senior care communities.
With the normalization of online gatherings, the potential positive impacts of 4-H youth on the world around them continues to expand. More and more members are using their technical talents to share online learning opportunities and curricula with younger members.
This past summer proved one of the most meaningful examples of 4-H youth answering the call supporting each other. As COVID restrictions prevented in-person summer camp, Delaware 4-H and UD Extension leadership offered a virtual camp experience for two weeks in June. This nontraditional camp included classes led by youth camp counselors who worked diligently to provide as authentic an experience as possible. They worked to uphold decades of camp traditions and engage younger youth through a curriculum in the Essential Elements of 4-H: belonging, independence, generosity and mastery. Campers and their parents shared their thanks for this hard work as the experience gave them a taste of normalcy and connection in a difficult time.
If this work isn't an example of 4-H youth
coming together to make a difference ...
then I don't know what is!
As we move into the fall, I hope you will consider Delaware 4-H as an educational option for your child. Through our staff's exceptional care and especially our youth, the connections made, virtual or in-person, will last a lifetime and a difference for the better! This holds true even in the most challenging times.