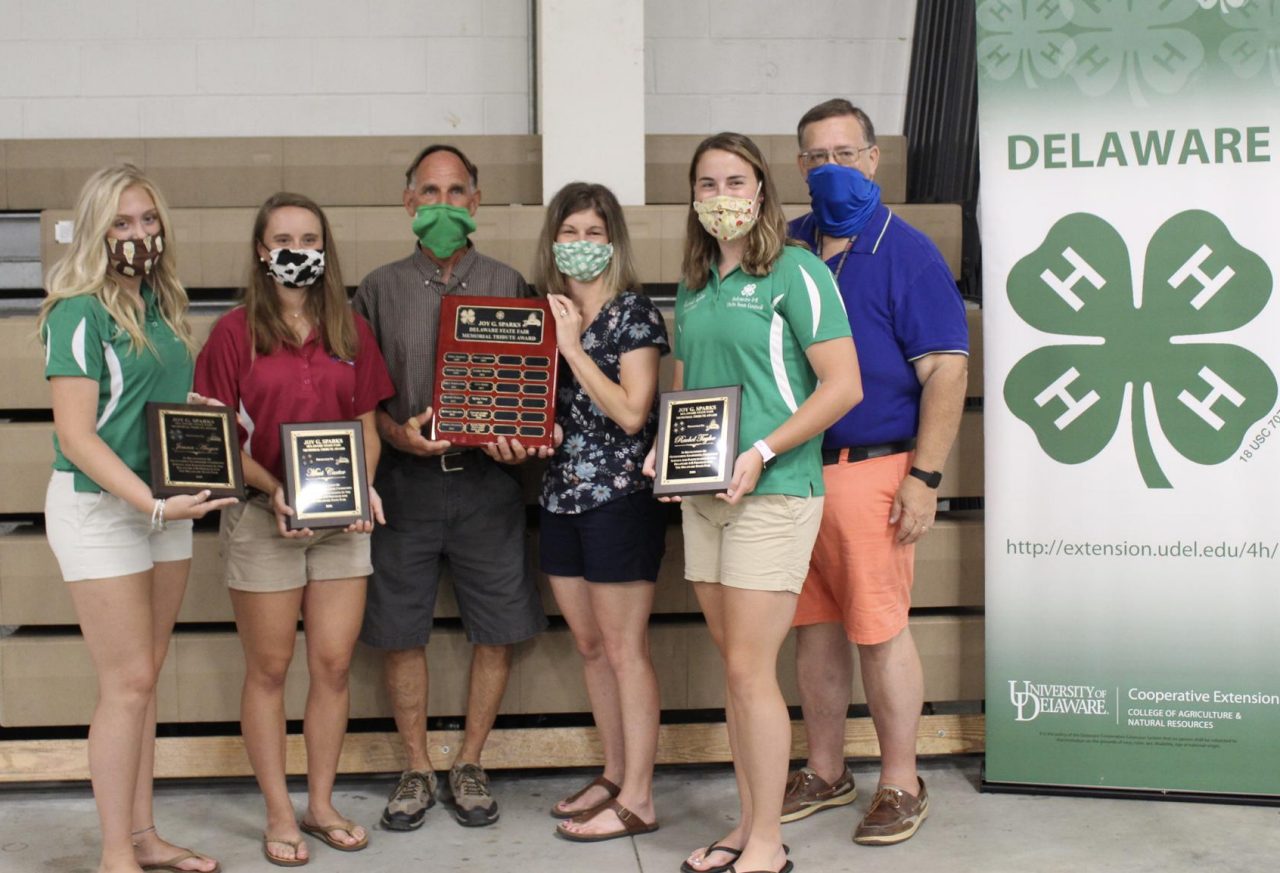 2020 Joy Sparks Memorial Tribute Award recipients announced!
September 09, 2020 Written by Melissa McDerby
Congratulations to the recipients of the Joy Sparks Memorial Tribute Award that was presented at the 2020 Delaware State Fair. This annual perpetual award was established in 2009 by the Delaware State Fair Board of Directors as a memorial to Joy G. Sparks and recognizes a 4-H youth member who has excelled in their participation in both the Delaware 4-H Program and as an exhibitor of the Delaware State Fair.
This year three 4-H youth were chosen to receive the award:
Jenna Anger, Maci Carter and Rachel Taylor!