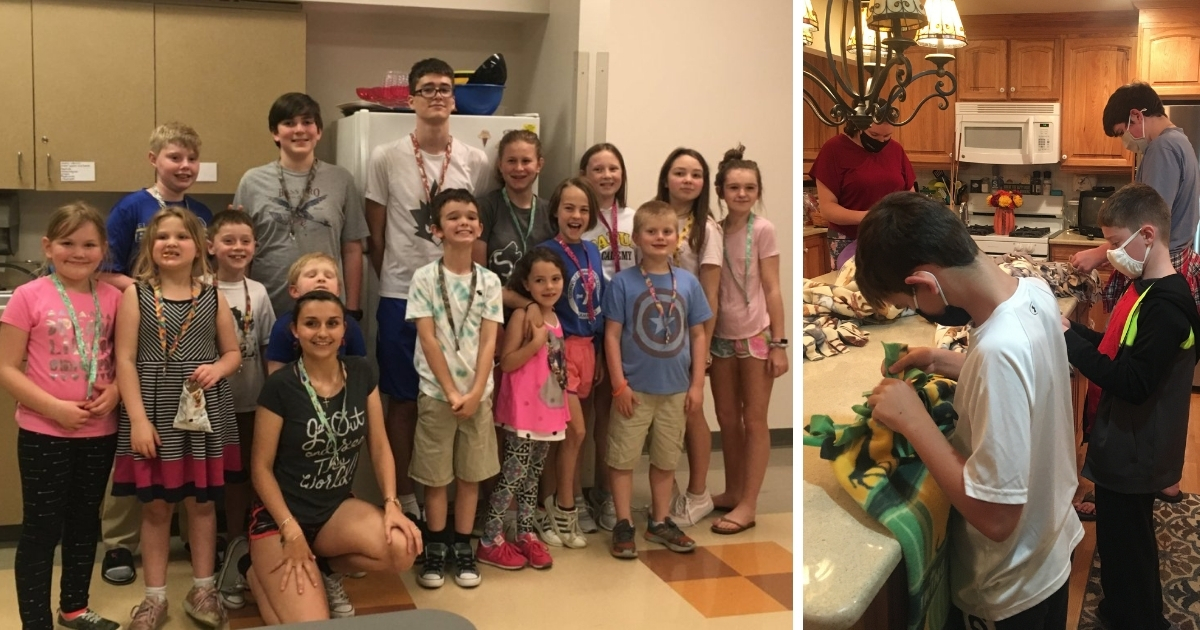 November Spotlight: Porter Gang 4-H Club
November 20, 2020 Written by The Porter Gang 4-H Club
Porter Gang has been a general interest 4-H club in New Castle County since 1965. It was founded by Mr. and Mrs. Cliff Moore, who lived on Porter Road in Bear-hence, the name "Porter Gang." Over the years, our club members have participated in livestock, foods, clothing, woodworking, fishing and environmental projects and camping trips to Mallard Lodge. We're also involved in county and state camps, the Delaware State Fair, demonstrations, public speaking and many other project areas and activities!
Our members have collected canned goods, gloves and hats for the needy, packaged Christmas boxes for the Seaman in the Port of Wilmington and made pull toys for the SPCA. We like to give back and stay active in our community.
4-H is an excellent opportunity to make new friends and experience new adventures while having fun learning.
Our club welcomes new members from the ages of 5 to 18. When in-person meetings are permitted, we meet at the New Castle County 4-H office on the second Wednesday of each month. If interested, please feel free to contact Kimberly Klair.