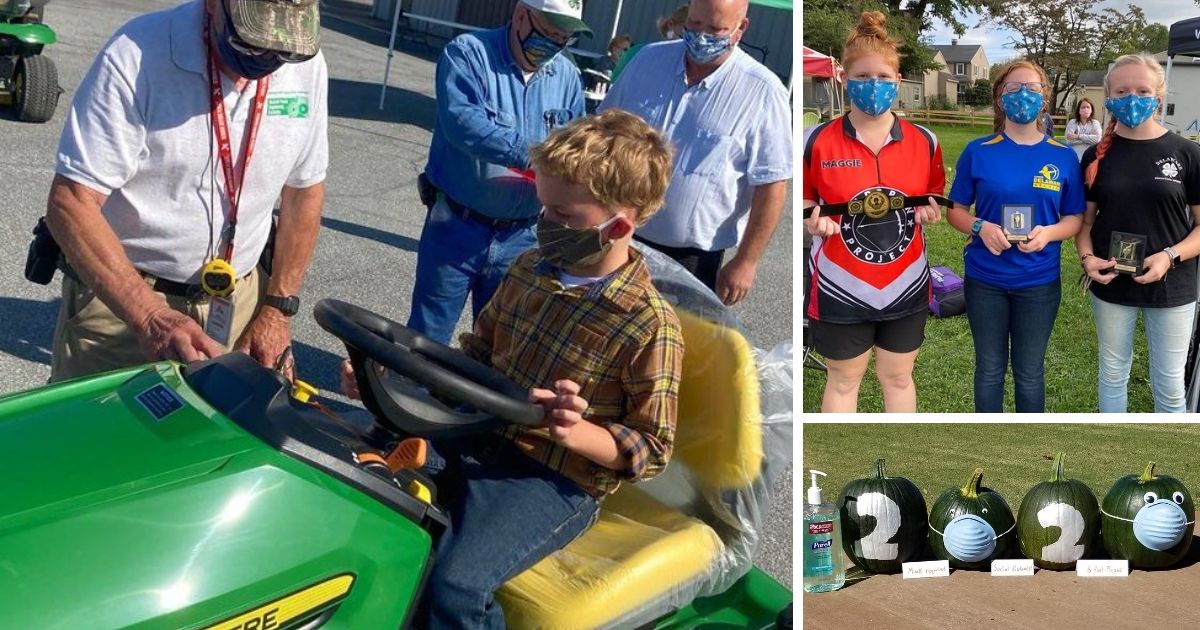 Giving thanks for our 4-H volunteers
November 13, 2020 Written by Ernie Lopez
With just a few more weeks in 2020, it won't be long till Delaware 4-H turns the page towards a new and exciting year. While the current year has had its challenges, the meaningful work and leadership of our volunteers proved a powerful testament to the strength of 4-H and the value of our four essential elements: mastery, generosity, independence and belonging.
Ensuring that Delaware 4-H remained a safe space for youth physically and in-person has been a constant effort. Countless studies demonstrated the ill effects of isolation on young people and work was prioritized to ensure that this would not occur in Delaware 4-H.
Volunteers and staff worked tirelessly to create thoughtful programming where youth could connect with one another and with adults who cared for their well-being — even if over Zoom. New ways of enhancing the 4-H experience through virtual camps and seminars proved invaluable. Still, many young people wishing to master a curriculum were able to do so, sustaining their intellectual curiosity and thirst for knowledge during a trying time. And while many youth and volunteers worked independently online, the ability to come together, even virtually, was a constant and valuable means of connection.
Finally, it is important to note how stressful the past year was for many of us. With so much unknown, on so many fronts, a new spirit of generosity became the everyday normal in Delaware 4-H. Our youth reached out to each other and our adult volunteers gave so richly of their time. Due to your generosity, goodness and care, many people felt their hardships eased.
In so many aspects of life, generosity is a term that is monetized. Throughout 2020, Delaware 4-H gave a new definition to generosity: one that encompassed kindness and care based on listening and presence. Our Delaware 4-H members and volunteers (who make up the backbone of our program) can hold their heads high, knowing the work they did will pay off for decades to come. For that, we are all thankful.