Transfer-friendly


With scholarships, grants and a fantastic Undergraduate Student Services team, the College of Agriculture and Natural Resources (CANR) is transfer-friendly. For transfer students, we make it easy for more of your credits to transfer to our 13 majors and 10 minors, so you finish your degree faster. 
No matter where you're transferring from, we can transform your passion into success.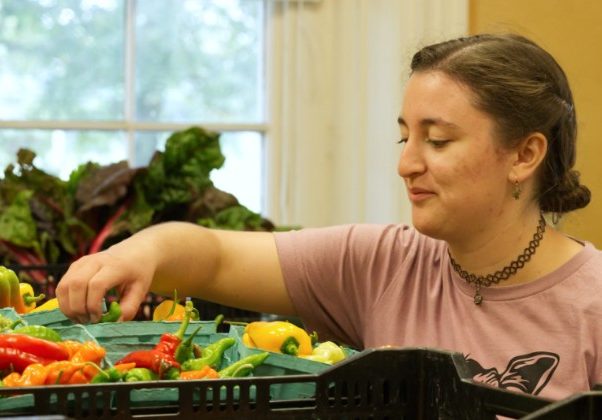 EMBRACING THE OUTDOORS
After studying bioinformatics and computer engineering, transfer student Zoe Bara knew she needed a change. Searching for a major that would allow her to be outside and hone her interest in biology, she found Sustainable Food Systems.
Scholarships and grants
CANR offers generous scholarship and grant opportunities specifically for transfer students. Learn more by scheduling a visit with Undergraduate Student Services.
Phi Theta Kappa Awards (PTK)
Transfer students who are currently attending a community college will be considered for scholarships valued at $2,000 per year for Delaware residents, and $6,000 per year for non-Delaware residents if they:
Are a member of Phi Theta Kappa,

Have completed at least 30 credits (at their current community college),* 

Continue to maintain at least a 3.5 cumulative GPA,

Enroll and earn 12+ credits each fall and spring semester, and

Maintain a 3.0 GPA. 
*Although not required, it may be more financially and professionally beneficial to earn your associate's degree at your current community college before enrolling at UD. Students not eligible for PTK will be considered for the following scholarships and grants. 
Non-resident transfer scholarship
Transfer students who are not Delaware residents will be considered for a scholarship, renewed up to four semesters and valued at $2,500 per semester ($5,000 per year), if they:
Transfer at least 30 credits*,

Have at least a 3.5 cumulative GPA from all institutions,*

Maintain at least a 3.0 cumulative GPA, and

Enroll and earn 12+ credits each fall and spring semester.
*Students who enter in fall 2019 or later are eligible to be considered for this scholarship. A scholarship can only be officially offered when we have received your final college transcripts.
Delaware resident transfer grant
Delaware residents transferring to UD are evaluated for need-based grants ranging from $500 to $3,500. You must file the FAFSA to be considered. Students offered this grant must maintain at least a 2.0 cumulative GPA and earn 12+ credits each fall and spring semester once enrolled at UD. The grant will be reevaluated yearly based on the current year's FAFSA.
University-endowed scholarships
Each June, current students are evaluated for scholarship support for the following academic year. These University-endowed scholarships are made possible by our generous donors and some awards have specific criteria (e.g., college or major) in addition to merit and financial need. If you are selected for one of these awards, you will be notified in late June or early July. You must file the FAFSA to be considered. Some scholarships require an additional application. The number of endowed scholarships is limited and awards are typically $2,000 per year. 
Additional information on University scholarships, along with outside scholarships, can be found on the Student Financial Services website.
Charles C. Allen III Bright Minds in Food and Agriculture Scholarship
The Charles C. Allen III Bright Minds Scholarship is established for the CANR Dean to attract bright students who may not have otherwise enrolled without this funding. The Dean will work, with guidance from Admissions and Student Financial Services to identify and award freshman and transfer students each year who best meet the goals of the college, demonstrating promise as agricultural and natural resource professionals. 
Undergraduate Student Services
302-831-2508
---
Featured major
Major in wildlife ecology and conservation at University of Delaware: youtube.com/watch?v=d3l0MFQv_uI