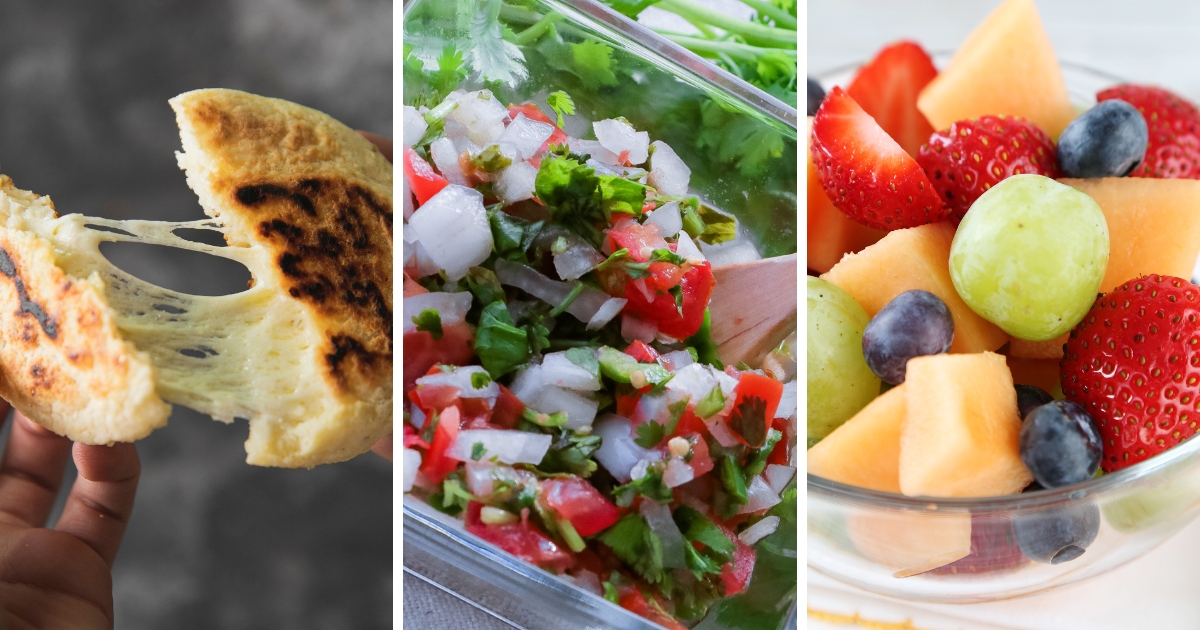 Celebrate Hispanic Heritage Month!
September 21, 2023 Written by Ruben Lara, Senior Dietetics Student & Diane Oliver, MPH, RDN, LDN, Health and Well-being Agent
Hispanic Heritage Month takes place between September 15th to October 15th every year in the United States and is seen as a time to acknowledge and celebrate Hispanic culture and contributions!
Currently, Hispanics make up about 18% of the population in the United States and it is projected that the Hispanic population will grow from 18% to 29% by the year 2060.
With the United States having a large shift in demographics, including in age and in racial/ethnic backgrounds, it is important for people to be aware of the diversity in cultures and traditions. This is especially true for healthcare providers, who must be culturally competent in communicating with patients who differ from them.
The Hispanic community is more susceptible to obesity-related chronic diseases such as diabetes, high blood pressure (hypertension), and high cholesterol (hypercholesterolemia) compared to White non-Hispanic individuals.
Barriers that the Hispanic community face in regard to nutrition, and healthcare as a whole include socioeconomic class, language barriers, time, education levels and skepticism in science/medicine.
Food is a big part of Hispanic culture and it can be hard for an individual to give up what they are traditionally used to. It is important to look at someone's current diet and see what can be added or modified first, instead of automatically eliminating or restricting it from their diet.
Below are some common Hispanic/Latino dishes and ways to make them healthier!
Tacos!
Tacos are one of the first dishes that come to mind when thinking about Hispanic food. This popular Mexican food, which consists of a corn tortilla with a choice of meat, is typically consumed by itself which can lead to overeating.
To help lower the number of tacos consumed in one sitting, make a complete meal by adding a side of rice and beans (think about how they serve tacos in a Mexican restaurant compared to at a taco spot). Doing this increases your grain and protein intake, as well as helps you feel fuller sooner.
As a reminder, it is best to limit red and processed meats (look for ones low in fat). Aim for lean protein sources like chicken or fish and top your tacos with vegetables such as onions and cilantro!
Upgrade your quesadillas!
Turn your plain cheese quesadilla into something better by adding a protein source such as grilled chicken. Better yet, add vegetables such as onions, bell peppers, and/or pico de gallo! Remember to aim for cheeses low in fat!
Make your own stock!
Caldo de Pollo, or chicken soup, is a well-known dish and typical for when a loved one is feeling sick. Making your own chicken stock allows for control in not just flavor but sodium as well!
Learn how to make your chicken stock!
Arepas
Though their exact origin is debated between Colombia and Venezuela, arepas are a side that can complement a meal. Made of cornmeal, you can add any toppings or fillings into an arepa to make it more well-rounded. Add protein sources like shredded chicken, beans, or eggs. Add low fat, low-sodium cheeses and make sure to increase your vegetables intake even more by adding vegetables of choice!
Chicken Salad
This can be a quick recipe for people that have some leftover chicken. You can add flavor and color to your chicken salad by adding celery, shredded carrots, chopped potatoes, corn, and for a little kick, diced jalapenos. This can be a nice way to increase vegetable intake with a good source of protein! Instead of eating with chips or crackers, you can add this to a corn tostada to help with portion control.
Frutas Con Crema (Fruit with Cream)
This is more of a dessert. It typically contains sweet fruits like strawberries, apples, pineapples, and peaches mixed with sweetened condensed milk and sour cream. Though this contains fruits, it is high in added sugars due to the condensed milk. A good way to lower the amount of sugar is to lower the amount of condensed milk by drizzling it over the fruit instead of mixing it in. This would also mean lowering the amount of sour cream used, to even out the sweet and sour flavor. Instead of sour cream, you can use non-fat or low-fat greek yogurt or non-flavored yogurt.
The types of fruits used to make this is up to whoever makes it. You can remove or add other fruits like blueberries, bananas, or mango to the dish. You can also add nuts to help increase intake of protein and fats.
Overall, there are many Hispanic dishes that are delicious and many hold dear. As mentioned before, it is important to always investigate the diet and think of what can be added or modified first instead of eliminating or restricting a diet. Always aim for low-sodium, low-fat, low-cholesterol, or low-sugar/sugar-free foods. Try adding fruits and vegetables to dishes you find appropriate to add and be mindful of portion control.
Reference
Overcash F, Reicks M. Diet Quality and Eating Practices among Hispanic/Latino Men and Women: NHANES 2011-2016. Int J Environ Res Public Health. 2021;18(3):1302. Published 2021 Feb 1. doi:10.3390/ijerph18031302